We've all heard of actor Vikram, the star who has won hearts with his versatile performances.
Though he born in Film Family, why he couldn't succeed initially?
Why he couldn't become a superstar though Rajanaikanth predicted the same?
But do you know how he made it to the top, against all the odds?
Vikram's journey to stardom is a tale of grit, determination, and hard work that is sure to inspire and thrill you.
The Inspiring Journey of Actor Vikram
Born into a family connected to the film industry, his father's failed career made it hard for him to break in. His father was a producer, his maternal uncle was director-actor(Thiagarajan), his cousin was top-star Prashanth.
But he didn't get much support from his maternal family. Despite these setbacks, Vikram pursued his dream of becoming an actor and caught the attention of directors as a model.
He also learned karate (his karate classmate Besant Ravi, later turned out to be a sidekick villain in films) and dance to improve his skills.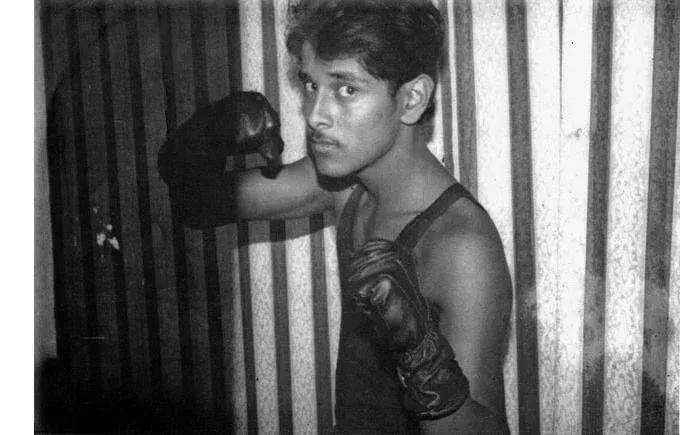 Overcoming Challenges: Vikram's Early Struggles in the Film Industry
Although Vikram demonstrated exceptional talent and dedication, his 1990s acting career was characterized by setbacks.
Vikram's debut movie, En Kadhal Kanmani, premiered in 1990. Over the course of his first 15 films, 11 were box office disappointments, with Ullasam being the lone average performer.
Vikram's luck improved when Amitabh Bachchan produced Ullasam, starring Ajith and Maheswari as the lead pair. Initially, the filmmakers had intended to cast Arun Vijay in a co-lead role, but he was not interested in dual-hero projects and that led to Vikram's signing instead.
This opportunity allowed Vikram to work on smaller film projects.
However, his luck was short-lived, and he soon found himself taking on minor roles in Malayalam and Telugu cinema.
To make ends meet, Vikram even resorted to dubbing for other actors, such as Prabhu Deva and Ajith. Despite these challenges, Vikram remained steadfast in his determination to achieve success.
Actor Vikram to Chiyaan Vikram
Actor Vikram's cousin Prashanth was already a top star, but they didn't communicate with each other. Fortunately, luck favored Vikram once more in 1997, as it had during Ullasam.
Assistant director of Balu Mahendra, Bala, penned an unusual romantic script titled "Sethu" (originally "Akhilan"), inspired by his classmate's story.
First, Bala offered the leading role to his housemate Vignesh, who declined. Next, actor J.D. Chakravarthy was approached, but he was unavailable due to another commitment. Murali was also considered but ultimately did not join the project. In 1997, Bala finally offered the role of Sethu to Vikram, who was struggling at the time.
Vikram believed that Sethu would be his big break. He declined smaller roles and took a risk.
To prepare for his character, he shaved his head, lost 21 kilograms to become half his size, grew his nails, and spent hours in the sun to darken his skin as the script required. Vikram lived on fruit juice for six months and maintained his appearance with a minimal diet.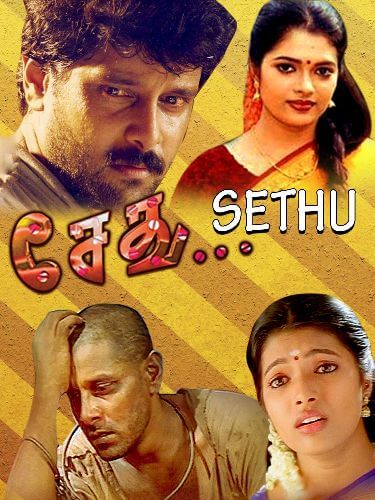 Regrettably, Sethu encountered financial obstacles and was stalled due to Bala's perfectionism and rustic approach to coworkers.
Director Ameer, Bala's assistant at the time, implored various producers to invest in the film. Even after post-production, the film had difficulty finding a distributor, and only after 67 screenings did it secure a buyer. Most rejected the film due to its tragic ending.
Bala and Vikram used funds from Vikram's wife, Shailaja, to organize press previews. Despite favorable reviews, no one showed interest in buying the film, leaving it completed but unreleased.
Ultimately, the film premiered on December 10, 1999, with a single afternoon showing in a B- Class theater. Thanks to word-of-mouth publicity, the film ran for over 100 days in multiple Chennai theaters.
As a result, Vikram was swarmed by fans on the streets. Sethu's blockbuster success proved that Vikram's dedication and faith had paid off. Following Sethu's success, Vikram added the prefix "Chiyaan" to his screen name.
The Rise of Chiyaan Vikram: Success with Saamy and Anniyan
Vikram's success didn't come easily, and it wasn't everlasting. After Sethu, Saamy elevated Vikram's career. The film broke box office records in Tamil Nadu, surpassing Rajnikanth's highest-grossing movie, Padayapa.
After watching Saamy, Rajnikanth himself predicted that Vikram would become the next superstar. Saamy remained Tamil Nadu's highest-grossing film until 2005 when Anniyan broke records across South India.
The Two Critical Errors in Vikram's Career
Although Vikram didn't have as many fans as Vijay or Ajith, he dominated the far more extensive family audience, which comprised 65% of weekend watchers back then.
However, he made two critical errors in his career after 2005:
First, he didn't focus much on mass masala films, while Ajith and Vijay pursued a mix of scripts.
Ajith delivered big hits like Dheena, Citizen, Villain, Attagasam, Varalaru, and Billa, which generated substantial profits.
Ajith's flops included Red, Raja, Anjaneya, Jana, Ji, Tirupathi, and Aalwar.
As you can see, with six hits and seven flops, Ajith managed to survive by the skin of his teeth, till the release of Mankatha.
Vijay delivered average or hits during this period, including Tirumalai, Tirupachi, Bagavathi and blockbusters like Ghilli and Pokkiri.
Vijay's flops during this period were Azhagiya Tamil Magan, Aathi, Udhaya and Sachein.
With four hits and only four flops during this period, Vijay thrived and managed to become one of the first choices for producers and distributers.
Secondly, He invested too much time in films like I (and even Robot) and Raavanan, causing him to miss out on many films, for example Ratsasan. The good decision is he rejected the villain role in Pushpa.
Similarly, after the collapse of Kanthasamy, he chose stereotypical projects or ordinary plots, such as Rajapattai, Thandavanam, Sketch, or 10 Endrathakulla. Out of this only Thandavam could manage some positive reviews.
Chiyaan Vikram: Versatile with No Haters
After 2010, his only decent hits were Daiva Thirumagal and Iru Mugan.
Vikram encountered numerous challenges, including financial struggles, small role offers, and missed opportunities with renowned filmmakers.
Yet, even during those difficult times, he trusted his chosen path and pushed himself to improve. Despite setbacks, his performances in films like Saamy, Anniyan, and Bheema solidified his position in the industry as a versatile actor.
Vikram's journey exemplifies grit, determination, and perseverance. His performances, transparency, and dedication to his profession continue to inspire us.
While many actors have foreign accounts, Vikram still uses his SBI account at the Besant Nagar Branch for transactions. He is a man of honesty and simplicity.
Actor Vikram's Latest Movies: High Hopes for Thangalan and Dhruva Natchathiram
Even with numerous box office failures in recent years, actor Vikram remains a beloved figure in the Tamil film industry. This could be attributed to the audience's admiration for his dedication to his roles and passion for cinema.
In both successful and unsuccessful films, Vikram's enthusiasm and commitment are evident, garnering the respect and admiration of fans, including myself.
We have high expectations for his upcoming releases, such as Pa. Ranjith's Thangalan and GVM's Dhruva Natchathiram.
With Maniratnam's Ponniyin Selvan 2 (PS-2) releasing tomorrow, we'll witness the star Vikram shining once more as Aditya Karikalan, showcasing his capabilities to the world.
As the saying goes, "The only way to do great work is to love what you do." Vikram's passion for his craft sets him apart, making him a true underdog hero in the film industry.
Read movie reviews here.