Introducing Dasara, it's a Blend of Familiar Elements, that's my one word for this film.
Srikanth Odela, is the recent pass-out from the school of director Sukumar, after Buchi Bbau. So, there is no wonder why his latest release, Dasara evoking memories of Rangasthalam and Pushpa.
Rather than delivering a raw revenge thriller, Dasara serves up a concoction of influences from Rangasthalam, KGF, and Kantara, all while incorporating themes such as casteism, friendship, love, heartbreak, politics, alcoholism, misogyny, twists, and even mythology. Despite offering a wide array of elements, the movie fails to deliver anything truly special or unique.
A Rustic Setting with Flawed Character Development
Set in the dusty village of Veerlapalle, where a deeply ingrained caste system prevails, Dasara follows the story of Dharani (Nani) and his friend Suri (Dheekshith Shetty), who both fall in love with the same girl, Vennela (Keerthy Suresh).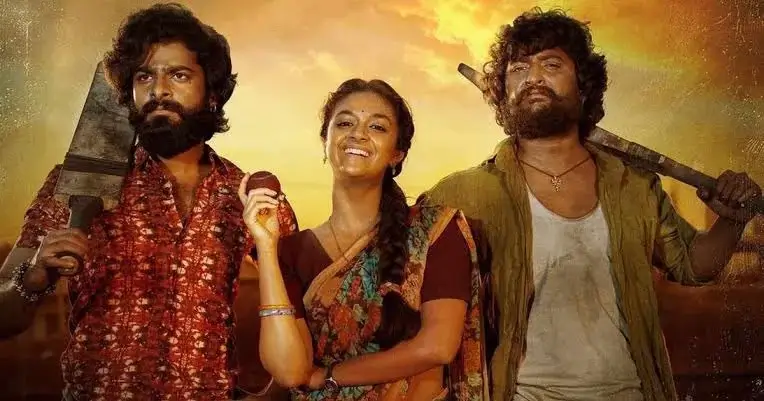 The first half of the movie focuses on the Silk bar, a morning meeting place for the village men. Here, our hero and his friends steal coal from passing goods trains to make ends meet. Sadly, the introduction to this world is somewhat lackluster.
In the second half movie shifts from 'Silk' Bar to Vennela, who is the love interest of Dharani and Suri.(No Spoiler)
Nani's introduction scene with the title card "Natural Star" feels forced and inorganic. The major problem with Dasara is that the character arcs and the events surrounding the central characters are too predictable. For example tehre is a scene in the second half where Shine Tom's character confronts with Vennela, it ended up so amateurish and lacks conviction because of the poor writings. The director's attempt to establish numerous elements in a short time frame ultimately dilutes the intensity of the script's foundation.
Performances: Shine Tom Chacko Shines, Nani doesn't seem Natural
Shine Tom Chacko's standout performance comes with ease and a minimalist approach in his devilish moments. Unfortunately, his character lacks opportunities to elevate the film's experience. Besides Shine Tom, it's Nani's one-man show, there are many moments where he excelled at ease, especially emotional moments, but his rugged character shades fails to convince.
The climax brings Kantara to mind, highlighting the absence of a more "ruthless bulky" character. Unfortunately, neither the music nor editing support Nani in creating a "Make-Belive" moment.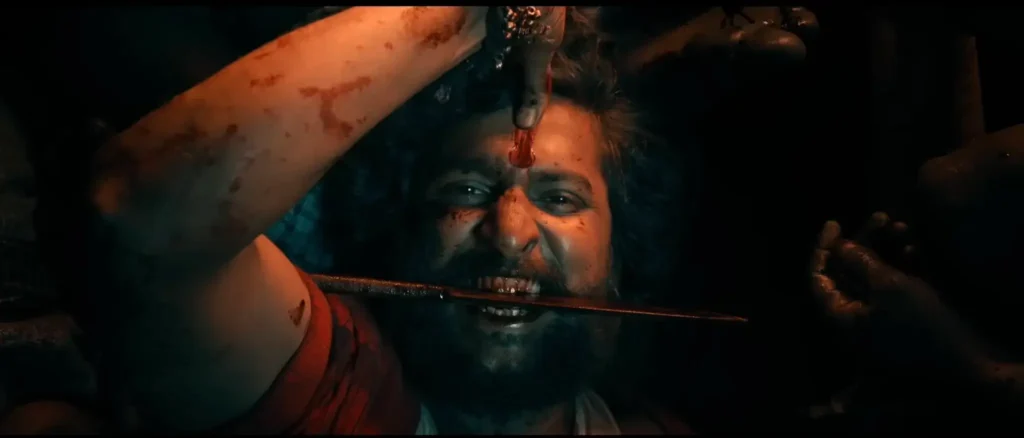 Keerthy Suresh delivers a decent performance, but her character could have been more fleshed out. I was expecting a Draupadi, but I got a Sita who suffer in between Ram and Raavana. Her Telangana dialect is surprisingly well-executed, though.

Music and Pacing: Room for Improvement
Santhosh Narayan's music offers little that is noteworthy, and the lack of high-octane background music or emotionally stirring tunes is disappointing. Dasara could have been a stronger film if the events and character arcs been better developed. In comparison to Rangasthalam, where Chitti Babu's character arc slowly evolves and leaves the audience with goosebumps, Dasara's fast pacing results in a disconnect from the audience's emotional investment.
Final Thoughts
In conclusion, Dasara's potential hindered by weak writing and vision. Dasara had the potential to be an industry hit, it falls short due to weak roots in Srikanth Odela's writing and vision. I hope Nani's aggressive marketing will reward Dasara with a super-hit tag, but will likely lack a lasting impact.