This summer is a real treat for fans of Tamil culture, as they're in for two back-to-back period dramas within a week's time.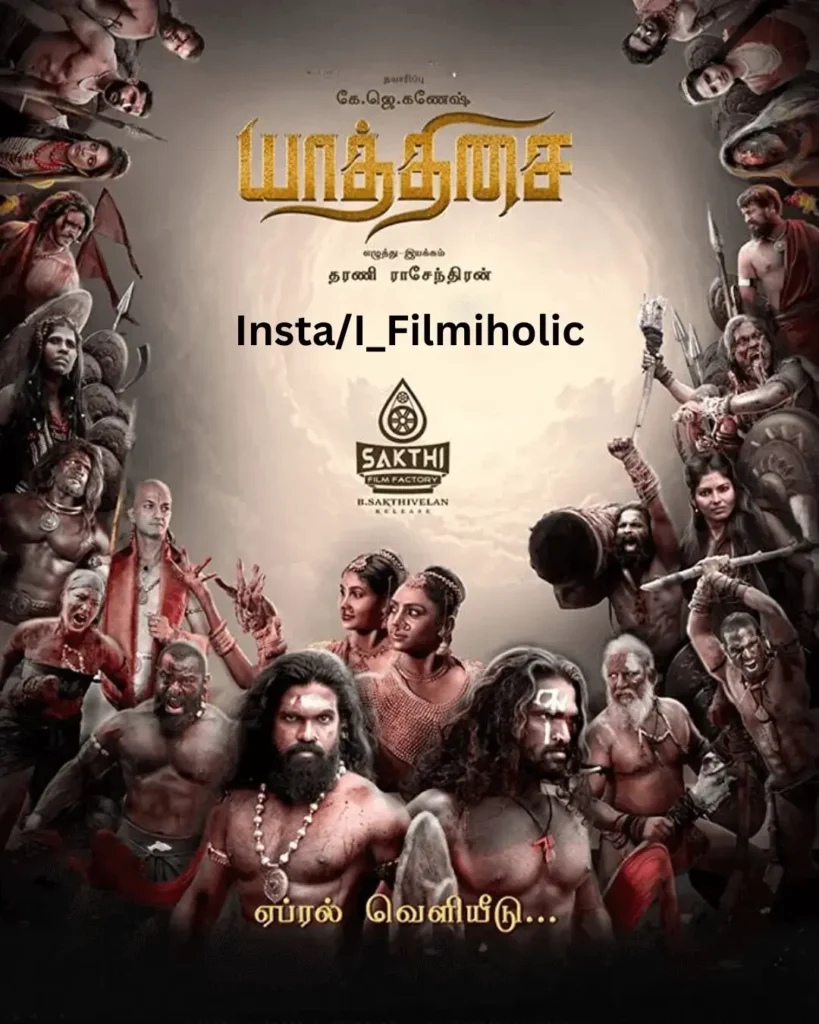 The interesting twist is that Dharani Rajendran's ambitious venture, Yaathisai comes with a modest budget, an unknown producer, and several debutant actors, telling the story of the Pandyan and Einar clans.
On the other side, we have a highly anticipated Ponniyin Selvan -2 by a renowned director, a team of experts, LYCA productions and a star-studded cast, including Karthi, Vikram, and Aishwarya Rai, who delve into the Chola Kingdom.
Yaathisai: A Compelling Period Drama on a Budget
If you're short on time, here's the gist:
Director Dharani Rajendran has shown that crafting a compelling period drama doesn't require a massive budget, famous stars, or a team of experts – all it takes is a vision.
That vision is evident in Yaathisai, and as a filmiholic, I wholeheartedly appreciate the effort. I believe you should experience this in theatres and encourage such commendable attempts.
Dharani Rajendran: Hidden Talent of the Tamil Film Industry
Yaathisai is truly a refreshing period drama that stands out and serves as a lesson for big-budget period dramas. Directed by Dharani Rajendran, this film showcases the hidden potential of the Tamil film industry.
Yaathisai takes us back in time, where the Einar clan fights the powerful Pandiyan kingdom.
In my opinion, the film was marketed incorrectly, as it seems less focused on Pandian warriors and more on the underdog tale of the Einar clan.
Powerful Performances and Technical Excellence
The director's extensive research is evident throughout the movie, keeping audiences engaged from start to finish.
The lead actors, Seyon as Kodhi and Shakti Mithran as the Pandiyan king Ranadheeran, deliver powerful performances that breathe life into the story. In one word, their performances are raw-rustic and loud.
The technical team also deserves praise for creating a world that looks and feels real. The movie gradually picks up its pace, slowly taking us into the world of Yaathisai.
I truly appreciate the action choreography; the fight scenes are intense and make you feel like you're part of the action.
Of course, the movie isn't perfect. Sometimes the special effects take away from the story, but that can be considered given the budget constraints.
In the second half, the pacing could be better. After the interval punch, it moves through some melodrama and the marriage scene reminds me of Santhosh Shivan's Asoka. There are some slow-paced melodramatic moments in the second half, but the movie picks up its action soon.
Finally, enhancing the dubbing and sound effects could elevate the movie further, especially during the forest sequence and ambush event, which could provide an even better theatre experience with a bit more effort in the sound department.
Why I Love Yaathisai
Yaathisai shows that you don't need a lot of money or famous actors to make a great historical drama. You just need a team that's passionate and creative.
In conclusion, Yaathisai is a must-watch for fans of period dramas and anyone looking for a fresh, raw-rustic movie experience. Dharani Rajendran's bold attempt is a great example of what Tamil cinema can do. So get your popcorn, sit back, and enjoy the world of Yaathisai – Just like Baahubali, PS-1, Yaathisai also has a second part; it's just the beginning.
For more reviews, check whattowatch.