As an ardent fan of Pawan Kumar, my expectations were sky-high for Dhoomam, especially after being enamored with his last web series, Kudi Yedamayithe. I eagerly waited two long years for Pawan Kumar to unveil his new work, post Kudi Yedamayithe.
However, to my disappointment, I couldn't find the signature sophistication and finesse I had anticipated from Pawan Kumar in Dhoomam. It doesn't show the output of 2 years of homework.
Plot
The plot centers around Avinash (Fahadh Faasil), who is the marketing head of a major tobacco company. He and his wife Diya (Aparna Balamurali) find themselves held hostage in a secluded hilly terrain. The kidnapper issue a series of demands via phone calls, prompting Avinash and Diya to complete certain tasks to save their lives.
The film switches between the couple's present predicament and flashbacks to Avinash's career rise in the tobacco company run by Sid (Roshan Mathew). In the past, we see Avinash's cunning methods to promote the company's products and influence government policies.
The plot leaves some loose ends, with questions around who the 'faceless' caller is and why Avinash is being targeted instead of Sid, the actual head of the company.
Expectations and Initial Disappointment
Director Pawan Kumar's effort to highlight a grave issue like smoking deserves applause. However, the film's execution leaves much to be desired. The kidnapping scene at the beginning of the film is unconvincing and disrupts the viewing experience. The film's pacing feels off, with crucial events happening too rapidly and without adequate build-up. These elements, combined with a plethora of continuity errors, contribute to a sense of disconnection from the narrative.
Direction and Continuity Issues
When the movie starts, we can see Aparna Balamurali is waiting for Fahad Fazil and it's raining, but while getting into the car, you can see that she is not at all wet. I couldn't find any raindrops on her face, hair, or dress. If this movie was directed by any other directors from Kannada, I wouldn't have cared, but since it was Pawan Kumar, this was a friction point for me.
With poor editing and scripting, the kidnapping scene in the movie was so artificial and unconvincing for me. There were a lot of loopholes in that scene, and I found so many continuity issues in just 20 minutes of the film. For example, I don't know why the kidnapper took the watch from Fahad Fassil. While driving, there is a watch on his left hand, but in the morning it is not there.
There is a fight scene between a gunman and Fahad Fassil, and you can see a lot of wounds and bruises over his face and body, but after a face wash, he is clean and left with only a scar.
Characterization and Plot Development
When it comes to the plot development, I would say it is highly predictable and filled with cliched events.
The character development also suffered from amateur first thoughts. Take Fahad Fazil's character Avinash as an example; he was portrayed as a creative thinker, problem-solver, and ambitious individual. However, the writer failed to provide a compelling trigger for this character's transformation or introspection. I found it unconvincing that such a calculating character would alter his mindset without a strong reason.
All this means I couldn't enjoy the movie at all? A Big No!!
Why You Should Try This Movie
There are some dialogues from Fahad Fazil as a marketer that really strike every citizen, I believe. For example, the way Avinash (Fahad) marketed the vapes was so brilliant, and as a marketer, I find it so interesting, and I realized how dangerously our emotions and mirror neurons work.
Similarly, the government's involvement in promoting tobacco usage was represented neatly.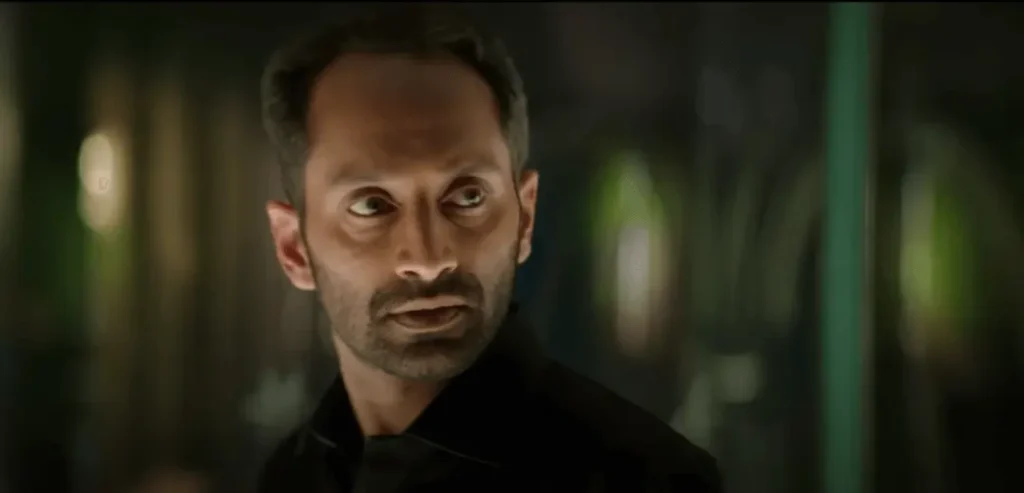 Fahadh Faasil, playing the ambitious marketer, delivers a solid performance, reflecting his character's complexity and moral struggle. Aparna Balamurali, despite a somewhat overly dependent character, brings credibility to her role. Roshan Mathew also offers a convincing portrayal in his role as the head of the tobacco company.
The climax is well-drafted, so realistic, and well-executed. I strongly believe that climax can make a huge impact on anyone who smokes; at least they will think twice next time when they hold a cigarette. The last 15 minutes of the film were really worth it, and that's where I found the signature of Pawan Kumar.
Despite its flaws, "Dhoomam" delivers a potent social message. The impactful final scenes carry a significant enough message to make smokers reconsider their habits, highlighting the dangers of tobacco usage.
Final Thoughts
It might be best described as a missed opportunity – a film that could have been a powerful social commentary but falls short due to its execution.