Master of Realism: Immersing Viewers in Jithin's Worlds
The world of cinema is often filled with spectacle and extravagance. Yet, Jithin Issac Thomas shines as a filmmaker committed to realism. He crafts narratives with a raw authenticity that sets him apart. His movies break away from common film industry cliches, and instead, paint real-world stories and characters.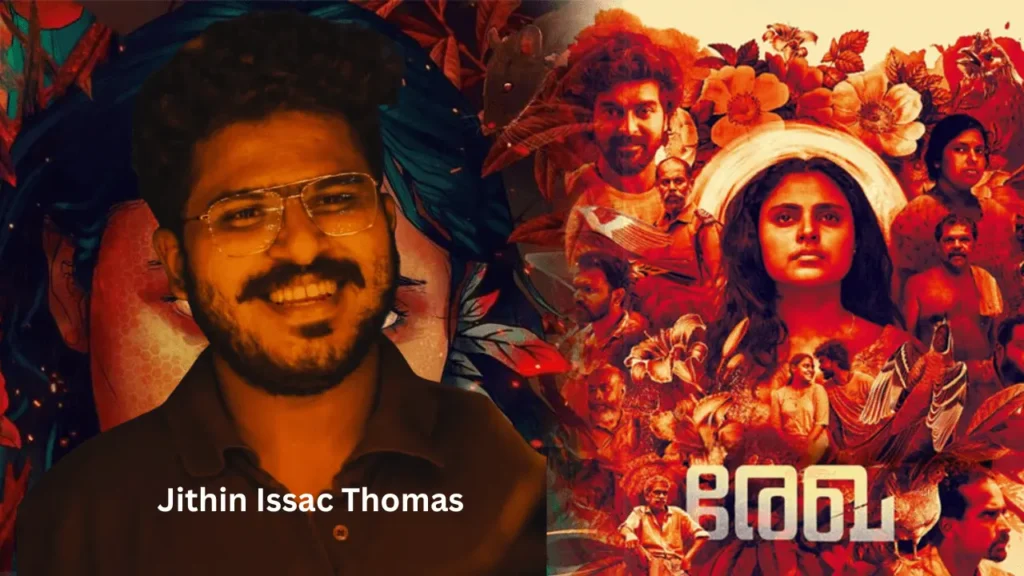 Look at his latest film "Rekha," (Read Rekha review here) a movie set in the small town of Kasaragod. It's a perfect example of how much he cares about staying true to life. Every little detail in the film, like the way people talk and the unique habits of the characters, shows just how much attention he pays to getting it right. He's not just focused on making things look real, but also on telling stories that feel genuine.
What's really special about Jithin Issac's movies is how he pulls you right into the world he creates. You're not just a passive viewer when you watch "Rekha." Instead, you become a part of it all.
You feel like you're actually walking the lonely streets of Kasaragod, experiencing the village's simple charm, eavesdropping on friendly conversations, and getting a glimpse into Rekha's life. It's an extraordinary cinematic experience that anyone can enjoy, no matter who they are.
Jithin's films go beyond simple storytelling; they establish a genuine connection of empathy between the viewer and the story. Try watching Rekha or Attention Please.
Jithin Issac Thomas: Breaking Stereotypes and Shaking Up Norms
Jithin Issac Thomas is not afraid to challenge societal norms and break stereotypes through his bold storytelling. His films tackle unconventional subjects and explore themes that many filmmakers shy away from. By doing so, he pushes the boundaries of cinema and opens up discussions on important social issues.
In Rekha, he used a subtle method to do this. But In "Attention Please," he is louder about this.
Jithin is dissecting the sensitive topic of caste discrimination. The protagonist, Hari, played by Vishnu Govindan, is an aspiring screenwriter who faces ridicule and dismissal due to his caste and complexion. Jithin fearlessly exposes the deep-rooted prejudices that exist in our society, forcing the audience to confront uncomfortable truths.
It's Jithin Issac Film, Expect Turns!
This commitment to breaking stereotypes extends beyond social themes. Jithin's films take unexpected turns and subvert conventional storytelling norms. He keeps the audience on their toes, constantly questioning what will happen next.
In "Rekha," what initially appears to be a simple love story takes a sharp turn towards an intense revenge thriller. This unpredictability challenges the audience's expectations and leaves them in a state of surprise and contemplation.
In Rekha , he is trying to challenge that "I am Man!!" pride set by the conservative society with "I am a woman" pride.
By breaking stereotypes and shaking up norms, Jithin Issac Thomas encourages viewers to reflect on their own biases and preconceived notions. His films have the power to ignite conversations and spark change in society. They serve as a reminder that cinema has the potential to be a platform for social commentary and introspection.
Jithin Issac films serve as a catalyst for change and inspire audiences to think critically about the world around them.
A Voice for the Voiceless: Speaking Up Through Cinema
Jithin Issac Thomas has carved a niche for himself as a filmmaker who amplifies the voices of the marginalized and overlooked. Through his cinematic endeavors, he serves as a catalyst for change and raises awareness about pressing social issues.
Jithin's commitment to giving a voice to the voiceless is evident in his films, which tackle a wide range of subjects with sensitivity and empathy.
Addressing Social Injustices
Jithin Issac Thomas' films don't just entertain; they speak. They talk about the folks we tend to forget or ignore. It's like he hands them a microphone and says, "Here, tell your story."
In his film "Attention Please," he fearlessly shines a spotlight on caste discrimination. The character of Hari, an aspiring screenwriter from a Dalit background, faces ridicule and discrimination from his flatmates. Jithin's portrayal of Hari's struggles not only exposes the deep-rooted prejudices prevalent in society but also challenges the audience to reflect on their own biases.
Another film that showcases Jithin's dedication to addressing social issues is the anthology "Freedom Fight," in which he directs the segment titled 'Pra. Thoo. Mu.'
This narrative explores the themes of rebellion and resistance, encouraging viewers to question oppressive systems and stand up for justice.
Jithin's storytelling compels the audience to confront uncomfortable realities and motivates them to take action against societal inequalities.
Amplifying Women's Voices
In the film "Rekha," the titular character takes center stage as a tomboyish woman who confronts an act of injustice and embarks on a path of revenge. Through Rekha's journey, Jithin challenges gender stereotypes and highlights the strength and resilience of women in the face of adversity.
Through Rekha, Jithin gives a voice to these women. He tells us that ego, revenge, pride, all these are not just a "Man thing". It's challenging "I am Man!!" pride with "I am a woman" pride.
In interviews, he emphasizes the need for more representation and equal opportunities for women in the film industry. By shedding light on their stories and perspectives, he aims to create a more inclusive and equitable cinematic landscape.
Jithin doesn't just make films. He makes statements. And those statements speak for the people who need to be heard.
The Art of Uncomfortable Conversations
In his own words, he creates "not to please or appease an audience, but to make them think, to make them uncomfortable." This audacious approach sets him apart from many filmmakers of his generation and makes his films unique and thought-provoking.
I believe, Jithin's ultimate goal as a filmmaker is to inspire social change and create a more inclusive and empathetic society. Through his films, he seeks to spark conversations, challenge societal norms, and encourage viewers to reevaluate their perspectives.
In an industry often driven by commercial considerations, Jithin remains unwavering in his commitment to meaningful storytelling.