Sirf Ek Bandaa Kaafi Hai Review: This is a powerful courtroom drama that tells the extraordinary story of an ordinary lawyer, P.C. Solanki, played by the talented Manoj Bajpayee.
Plot: Sirf Ek Bandaa Kaafi Ha
The story unfolds in the heart of Delhi, where a brave young girl (Adrija Sinha) steps forward to accuse a highly influential godman, referred to as 'Baba', of sexual abuse.
P.C. Solanki, despite being a small-time lawyer, accepts the daunting task of representing the girl in court, fully aware of the serious dangers and challenges he will face. The girl's parents hire him after their previous lawyer is exposed trying to take a bribe from Baba's allies. Solanki faces bribery, witness intimidation, and even murder. But he never gives up. He fights for the girl and eventually wins her case.
How he wins the case against the odds, is what makes it interesting.
Outside the courtroom, Solanki, a devout Shiva worshipper, provides emotional and moral support to the victim, reinforcing her faith in justice. His firm belief in righteousness and his dedication to his profession helps him combat the threats that come his way.
P.C Solanki is a well-written character, you will understand that from the beginning itself.
The film "Sirf Ek Bandaa Kaafi Hai" showcases the tenacity of the common man and salutes the resilience of survivors of sexual abuse.
Where to Watch "Sirf Ek Bandaa Kaafi"
You can watch it on Zee5, by clicking here.
Is Sirf Ek Bandaa Kaafi Hai a Real Story?
"Sirf Ek Bandaa Kaafi Hai" is inspired by the infamous 2013 case involving Asaram Bapu, a self-proclaimed godman in India. Asaram Bapu was convicted and sentenced to life imprisonment for sexually abusing a minor girl studying in one of his educational institutions. The character P.C. Solanki, played by Manoj Bajpayee in the film, is based on the real-life lawyer who took on the formidable task of legally challenging the influential godman.
Indeed, a significant and tragic element of the real-life case that parallels the movie is the intimidation and violence faced by witnesses, including multiple murder attempts and successful assassinations.
The Asaram Bapu case saw key witnesses facing extreme threats and violence for their willingness to testify against the godman. At least three key witnesses met their untimely death, with others surviving attacks or receiving death threats. These incidents appeared as clear attempts to intimidate other potential witnesses and obstruct the course of justice.
Similarly, in "Sirf Ek Bandaa Kaafi Hai," there are scenes showing the escalating violence against those associated with the case, including attacks on the lawyer P.C. Solanki, played by Manoj Bajpayee.
While the movie does not explicitly name Asaram, the narrative follows a similar trajectory, building towards a climactic courtroom judgement.
Cast & Performances
"Sirf Ek Bandaa Kaafi Hai" showcases truly extraordinary performances, with standout acts by Manoj Bajpayee and Adrija Sinha significantly enhancing the film's impact.
Manoj Bajpayee, playing the role of P.C. Solanki, personifies the heart and soul of the film. He is well-known for his intense roles, but in this film, he steps up his performance even more. His depiction of a small-town lawyer who dares to challenge the powerful godman is an eye-pleasing performance.
Manoj Bajpayee infuses authenticity and a quiet dignity into P.C. Solanki's character, anchoring the film with his nuanced and heartfelt act. His exceptional talent illuminates every scene, further strengthening his status as one of India's finest actors.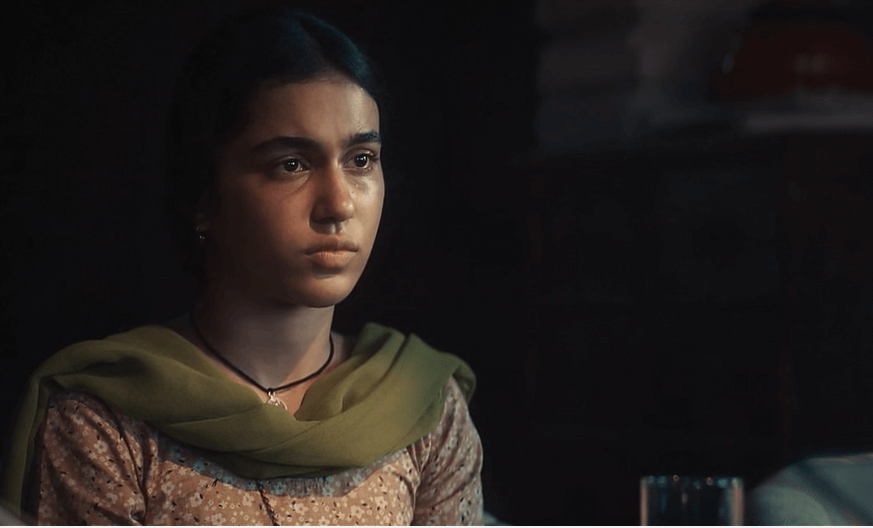 Playing the role of the young victim, Nu, Adrija Sinha delivers a potent performance. Even as a newcomer in the industry, Adrija Sinha's portrayal of Nu is touching and invites empathy. She convincingly depicts the character's initial vulnerability and her subsequent evolution as she courageously confronts her trauma. Adrija Sinha's sensitive performance leaves a deep impression on viewers and earmarks her as a promising talent for the future.
Furthermore, the entire cast of "Sirf Ek Bandaa Kaafi Hai" excel in their roles, enriching the film with depth and complexity. Each character comes to life through dedicated portrayal, creating a believable world where the story unravels.
Writer Deepak Kingrani & Director Apoorv Singh Karki
Deepak Kingrani's writing in "Sirf Ek Bandaa Kaafi Hai" combines simplicity with depth and substance. He brilliantly exposes the complexities of a legal battle and the mental fortitude required for a victim to withstand such a dreadful experience.
His characters, from the firm lawyer, P.C. Solanki, to the brave young victim, exhibit a balance between strength and vulnerability.
Kingrani does a splendid job crafting characters inspired by real-life figures like Ram Jethmalani, Salman Khursheed, and Subramanian Swamy.
These characters appear as highly respected legal minds in the film, their expertise and the respect they command depicted with striking authenticity.
Apoorv Singh Karki's direction matches Kingrani's writing perfectly. Karki treats the subject with great care, guaranteeing the film's respectfulness and authenticity.
He doesn't sensationalize the courtroom scenes; he paints them as crucial and intense, yet avoids excessive drama. Karki subtly enhances the atmosphere of danger and fear surrounding the main character. The scene where two men on a motorcycle follow P.C. Solanki illustrates this – it creates suspense and fear without relying on over-the-top action or dialogue.
Is It Worth Watching?
Powerful Performances from our very own Family Man & Adrija Sinha
Intriguing Storyline: How a common man ace against the odds, How a 16 year old set the mindset for fighting against the evil minds in the society, how a lawyer setting victim's mindset.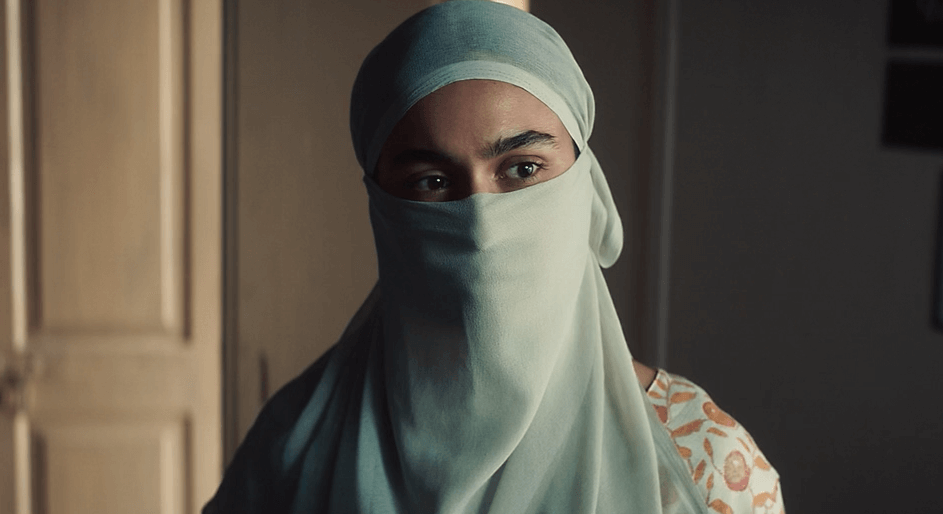 Trust me, it's worth watching this.
Social Relevance: The film tackles important social issues, focusing on the real struggles faced by victims of sexual assault, their fight for justice, and societal prejudices.
Especially, there is a conversation between Manoj Bajpayee & Victim's father during their first meeting at his office. It's an eye-opening narration for every parent.
Some small disappointments are: Though the storytelling is quite compelling, the film could benefit from more dynamic cinematography.
Using more varied camera angles and innovative lighting techniques could add visual layers to the narrative, making certain scenes more impactful.
Similalrly, more investment in the set design and understanding the nuances of court proceedings could have helped build a stronger environment.
For more reviews, click here.