Have you ever wondered how scriptwriters create characters? Do they start from scratch? What lenses do scriptwriters use when they watch movies? Here, we will do a mini-script analysis to understand this better. To do this, we will look at the theme (events), characters, and the plot. I will focus on the characters and events more.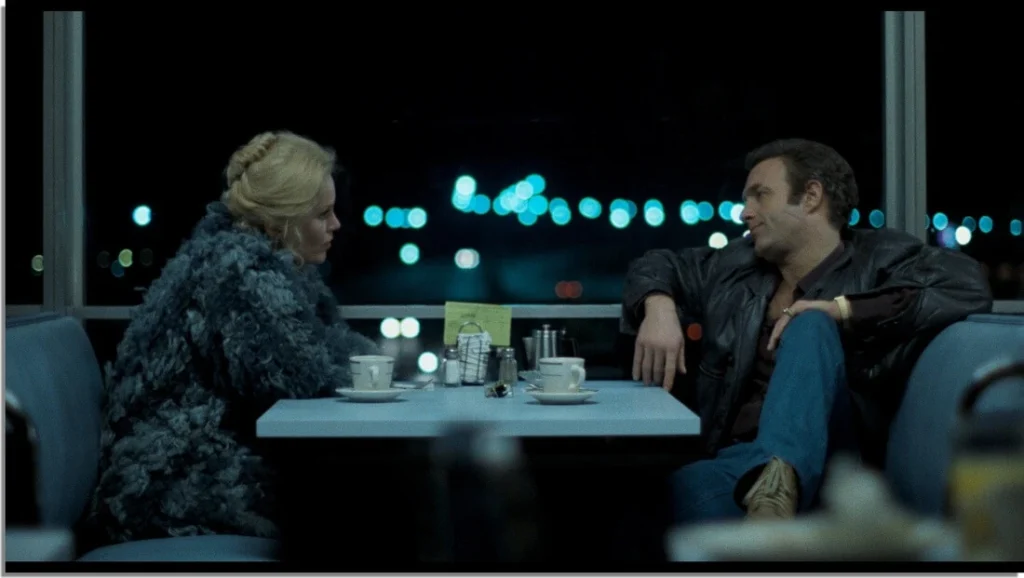 For the purpose, we are choosing Thief, a 1981 American neo-noir heist action thriller film directed and written by Michael Mann. The film is loosely based on The Home Invaders by Frank Hohimer.
Thief (1981) A Brief Summary
In this 1981 film, Thief, Frank is a jewel thief of unparalleled skill. He manages to keep his past hidden behind the façade of a successful businessman. He has two thriving businesses and a seemingly peaceful life, but is it all as serene as it appears?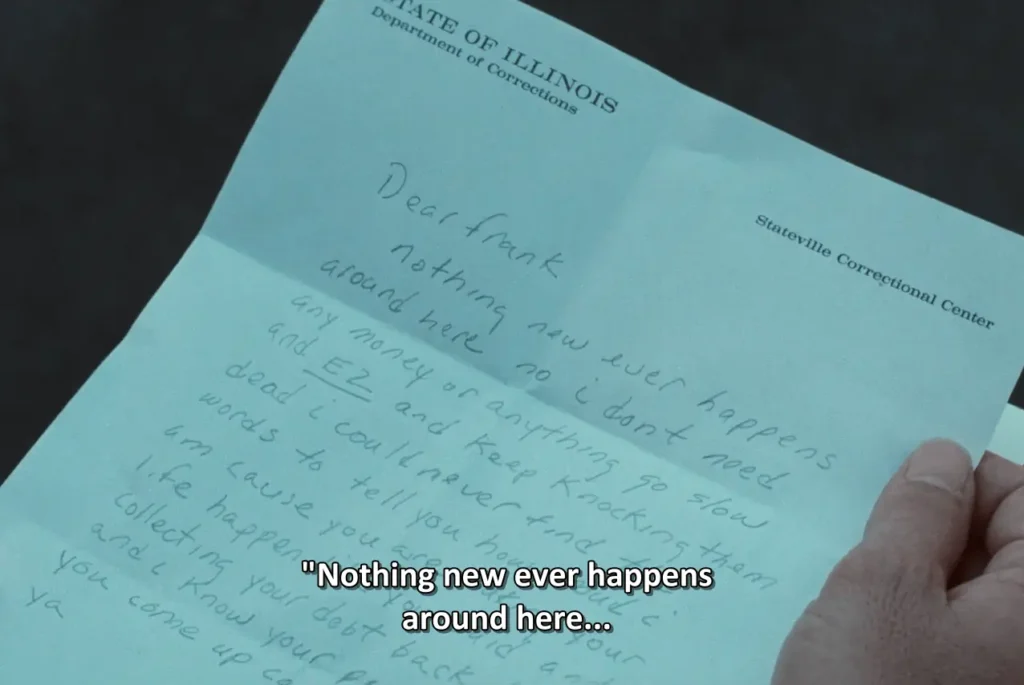 Frank thinks he has everything figured out. But there is one thing missing from his life: a family. When he starts dating Jessie, a cashier, the missing piece seems to be falling into place.
But then, everything changes. Frank is double-crossed during one last job, a diamond heist. His fencer, Joe Gags, is brutally killed, and his share of the loot is stolen. He is betrayed by Leo, a mob boss who has been watching his every move.
From a thrilling diamond heist gone wrong, to a dangerous game of cat-and-mouse with vengeance, and an unexpected twist in his personal life, Frank's world spirals into chaos. His trusted friend is murdered, his family is threatened, and everything he's worked for is on the brink of ruin.
But Frank is not going down without a fight. A man with nothing to lose is the most dangerous kind. Armed with determination, a burning desire for revenge, and a whole lot of explosives, Frank is ready to burn his past to the ground and settle the score. He's done playing by the rules. It's time for the master thief to step out of the shadows.
A Perfect Script & A Well Written Character
Let's analyse the script and try to understand how the screenwriter Michael Mann might have developed it. What might have been his thought process when he started developing the script about Frank?
Character Sketch
Frank is a complex character. He is a skilled thief with a hardened exterior, but he also has a desire for a simple, "normal" life. This desire for normalcy comes from his need for stability, which is likely a reaction to his tumultuous past and ongoing criminal activities.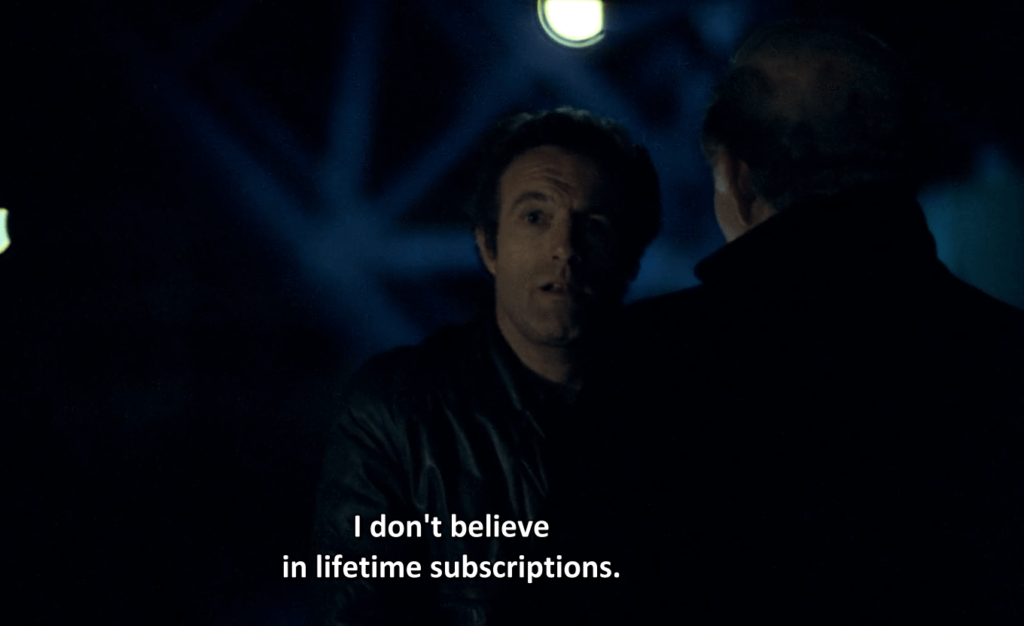 He shows signs of trauma and post-traumatic stress disorder (PTSD) due to his past experiences in prison. He is hyper-vigilant, has recurring bouts of anger, and struggles with emotional intimacy. These experiences have also made him resilient and resourceful, but they have also made it difficult for him to trust others and let go of control.
Frank is an introverted individual who has adapted to survive in a world that demands extroversion. He is guarded, self-reliant, and meticulous in his work. He prefers solitude or the company of a select few. This could be a coping mechanism to manage his PTSD symptoms and control his environment.
Throughout the story, Frank goes on a journey of self-discovery and self-reconciliation. He is forced to confront his "shadow" (the hidden, darker aspects of his personality) and integrate it with his "persona" (the mask he presents to the world). This is a key part of his character arc.
Three Acts & Three Psychological Approaches
ACT ONE: Dissonance and Identity Crisis
In the first act, Frank aspires to live a normal life, indicating a clear cognitive dissonance between his personal identity and his occupational identity as a thief. This internal conflict plays a crucial role in driving the narrative and establishing the emotional tension in the film. This dissonance is a key driving force for the narrative and sets up the emotional tension.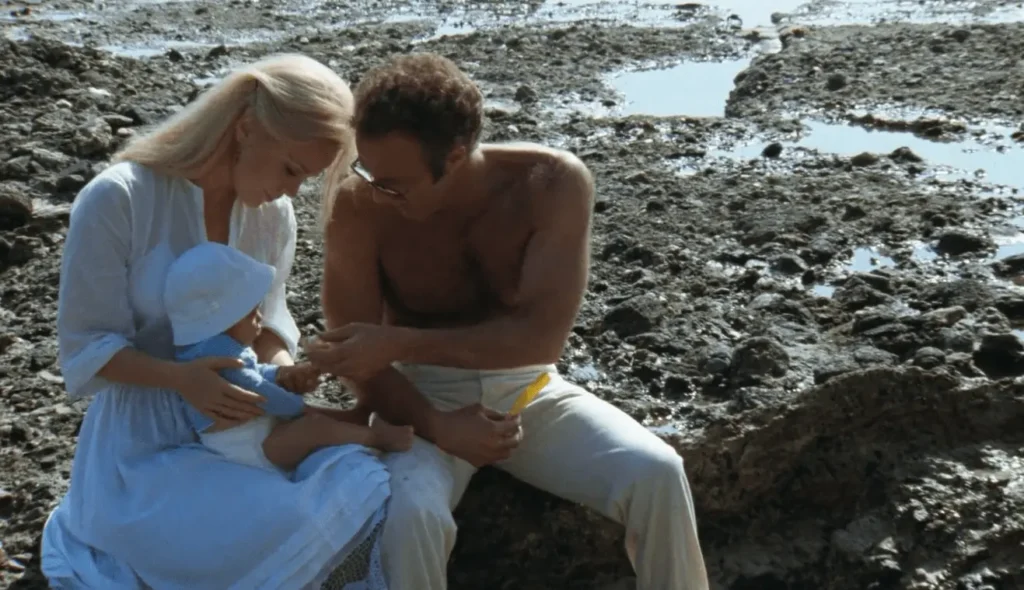 ACT TWO: Confrontation and Growth
In the second act of Thief, Frank's inner conflict becomes too much to bear. After Leo betrays him, Frank's dreams of a normal life are shattered. He is forced to face the reality of his criminal lifestyle.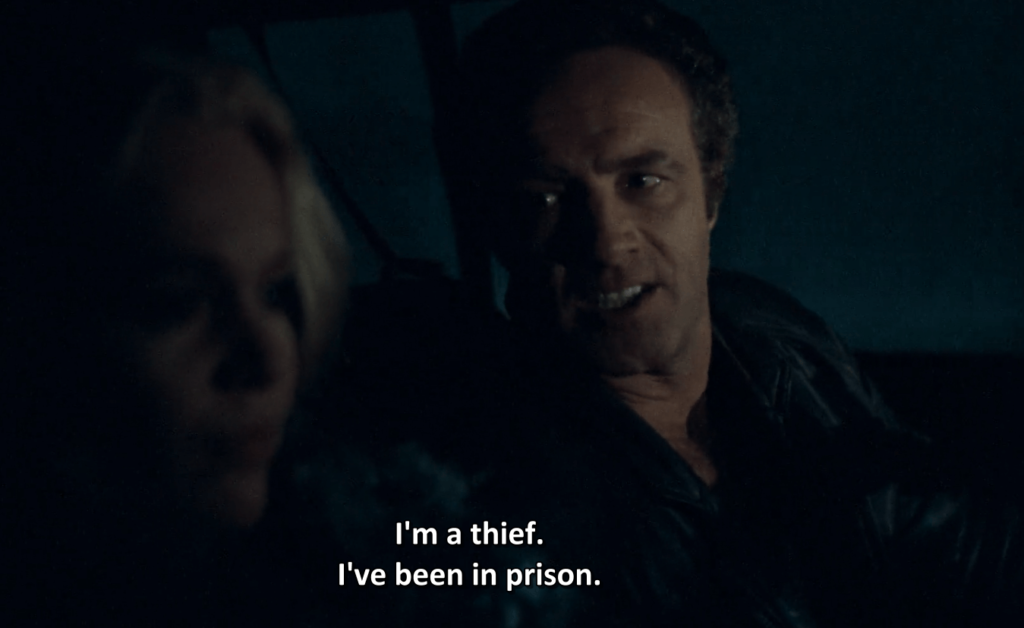 Frank realises that he can't have both. He can't be a thief and have a normal life. This realisation is a turning point for Frank. It leads him to change his behaviour and attitude.
This confrontation can be related to the psychoanalytic concept of 'insight'. Frank's confrontation with reality is a powerful moment of self-awareness. It propels him into the third act of the story.
Act Three: Resolution and Reconciliation
In the third act, Frank undergoes a transformation. He wants to escape his criminal past, so he embraces his "shadow" – the part of his personality that he had previously tried to suppress or deny. In Jungian psychology, confronting and accepting one's shadow is a crucial step in achieving self-integration. Frank's decision to quit his life of crime marks his journey towards reconciling his conflicting identities.
Frank's narrative, from conflict through confrontation to resolution, mirrors a psychological journey that many individuals undertake when they confront uncomfortable truths about themselves.
In Thief, this journey is not only an exploration of Frank's character but also a wider commentary on identity, morality, and the potential for personal change.
Why A Must Watch?
Thief is one of the best "One Last Job" or "Double Life Rom-Com" movies I have ever seen. The scriptwriter did an excellent job of developing the characters, and I highly recommend this movie to anyone who loves to write.