The rivalry between a daring cop and a brutal gangster is a cliched one-line, but what makes it thrilling is how the team brings the audience closer to the characters' world or how the cat & mouse events unfold.
Pathu Thala is crafted using the same one-line, and Pathu Thala, delivers a mixed bag of emotions, drama, and entertainment. Read on to find out if it's worth the watch.
Plot Overview
Set against the backdrop of Kanyakumari, Pathu Thala revolves around an undercover agent, Guna (Gautham Karthik), who infiltrates a mafia group led by AGR (Silambarasan) to locate a missing Chief Minister (Santhosh Prathap). Though the genre demands tense and fast-paced moments, the movie gets diluted with dramatic rain shots, clichéd romantic sequences, and Thankachi paasam(sister-bro sentiments). Thankfully Director Obeli Krishna didn't add any mother sentiments.
Comparisons to Mufti
Director Obeli Krishna claims that Pathu Thala is an adaptation, not a remake, of Mufti. However, the resemblance is striking. I believe he should watch the Hong Kong movies 'Internal Affairs' and 'Departed, which will be perfect examples of adaptation. Here, I strongly feel like Pathu Thalla is a remake of The Mufti.
Character Sketch: White Pathu Thala
AGR and his team used to carry a copy of the Kamba Ramayananam, maybe because of the R in AGR, which stands for Ravanan. This is where the script disappointed me more; the script demands a grey or a black character, bad luck; Atman is in spiritual transformation, I guess.
AGR is a white character here, and the melodrama that whitening AGR brought spoiled the mood of the film in the second half. That Black to White character arc was a reminder of the real Ravana from the Ramayana. How Ravana gets the white shades in contemporary literature.
Performances
Silambarasan TR carries the entire film on his shoulders, supported by AR Rahman's music.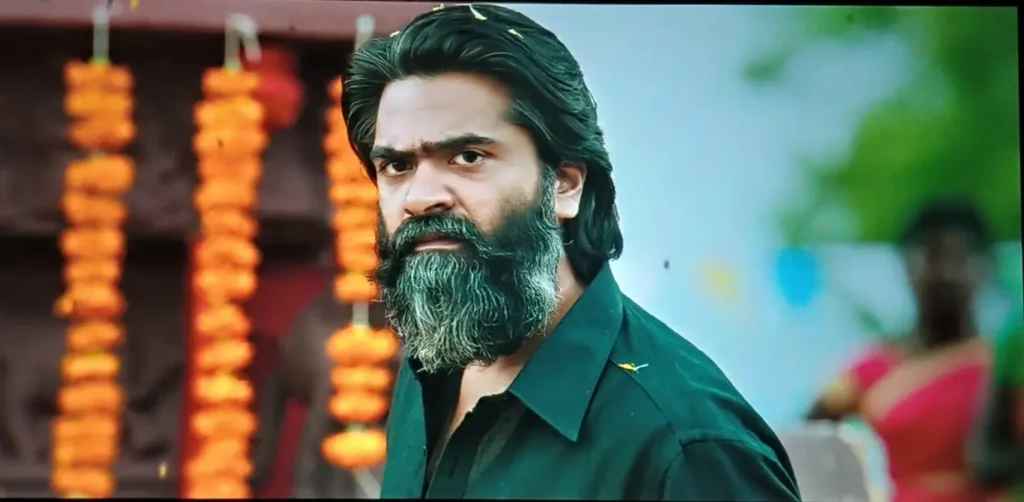 Gautham Karthik does a decent job, but his characterization could have been more powerful in the second half.
Director Krishna has always ensured the female characters in his movies are powerful, be it Sillinu, Kadhal, or Nedunchaalai, but I was curious how he was going to portray Priya Bhavani & Anu Sithara here.
Priya Bhavani Shankar gets a substantial role in the first half but fades away as a mere romantic interest later on. Anu Sithara has nothing to do much, and even she couldn't deliver the emotional output that a few scenes demand.
Gautham Menon started with a heavy aura, but, in the climax, he just vanished in the shadow of STR's terrific performances.
Technical Aspects
The film's technical elements, such as AR Rahman's music and Farooq's cinematography, skillfully elevate the flat moments. For instance, the scene where Guna enters AGR's world, accompanied by Rahman's background music, is particularly thrilling. Similarly, the interval block is a high octane moment for fans. With A R Rahman music, Farooq's visuals and STR-Gautam Karthick charismatic performances are just like a blended cocktail.
Audience Appeal & Box office Potential
Pathu Thala has the ingredients for a family entertainer, but it may disappoint those expecting a rampage. Marketed as a "neo-noir action thriller" or an Atman STR Sambhavam (Rampage), the film is actually a semi-action thriller with a significant dose of family drama.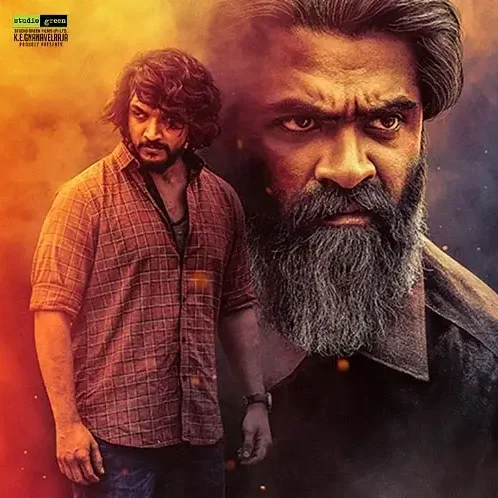 With a budget of ₹50 crore and running at around 400 screens, Pathu Thala has the potential to give a hat-trick to STR. The Satellite Rights (ZEE Tamil) of ₹12.50 crore and OTT rights (Amazon Prime) of ₹13 crore add to its appeal.
Conclusion
During the trailer and audio launch of Ponniyin Selvan 2, where Simbu appeared as the chief guest, he was greeted with enthusiastic cheers of "Pathu Thala" from thousands of fans. It's quite rare to witness fans attending an audio launch to show support for a movie and cheering for another movie. Simbu enjoys such a loyal fan following; however, it seems he has yet to find the perfect script that can truly harness his star power.
Pathu Thala offers a decent watch for STR fans & family audiences but falls short of being a gripping action thriller. Thus Obeli Krishna may fail to satisfy STR's hunger for a heavy blockbuster.