Mani Ratnam's "Ponniyin Selvan: Part II" has finally arrived, and in one word, it's not as loud as Bahubali, but it's wiser than any Rajamouli film.
PS-2 is an emotionally driven, character-focused epic that delves into the intricacies of political intrigue and human connections in a captivating and thought-provoking manner.
In my view, Mani sir's storytelling expertise is evident in this film, making it a must watch for his fans.
PS-2: A Layered Story Filled With Emotions
The plot of "Ponniyin Selvan: Part II" starts with the childhood stories of Nandhini and Aditya Karikaalan. It prepares the audience for the upcoming events. Then it shifts to the present, and continues from where the first part ended, exploring the power struggles and alliances that determined the Chola Empire's destiny.
The film features three major events: the return of Arunmozhi Varman (Jayam Ravi), who was thought to be dead; the confrontation between Nandhini and Aditya Karikaalan; and how Vandhiyathevan (Karthi) exposes the plot to topple the Chola Empire and wins the war against the Rashtrakutas.
Though the plot is undoubtedly complex and multi-layered, Maniratnam keeps the audience engaged through skillful storytelling. The emotional intensity of the film may be too much for some viewers, particularly those who prefer a more action-filled historical epic. Don't expect a Baahubali-style period drama here; instead, the emotions and performances from the lead actors grip you throughout the journey.
Fiery Aishwarya Rai & Raging Vikram
One standout aspect of "Ponniyin Selvan: Part II" is the exceptional performances from its talented cast. Aishwarya Rai Bachchan's portrayal of the cunning and enigmatic Nandini is especially noteworthy. Her expressive eyes and ability to convey various emotions make her character unforgettable.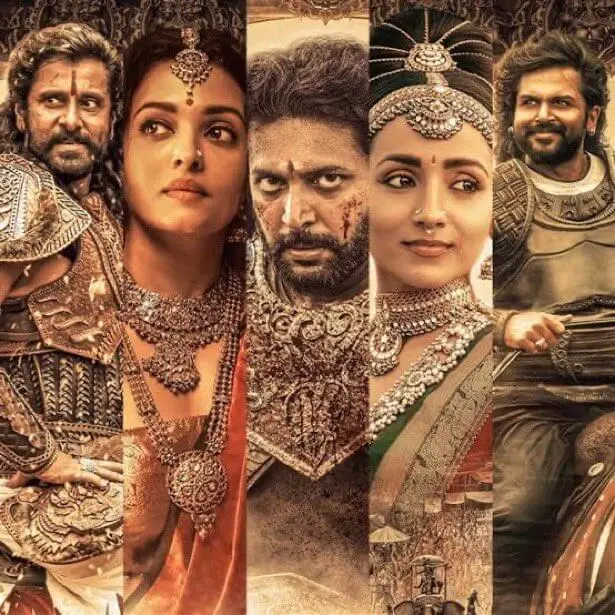 In my opinion, this is undoubtedly one of her best performances ever. Similar to the confrontation scene between Kundavi and Nandini in the first part, there is a scene where Aditya Karikaalan meets Nandini after a long time. Even without any dialogue or eyebrow movements, the way Aishwarya Rai captures vengeance and inner fire is impeccable. I couldn't take my eyes off those beautiful close-up shots.
Vikram, as Aditya Karikalan, exudes determination and intensity in his role, showcasing his versatility as an actor. Jayam Ravi and Karthi also deliver impressive performances as Arunmozhi Varman and Vandhiyathevan, respectively, adding depth to the overall story.
Unfortunately, in this sequel, Trisha doesn't contribute much beyond a romantic scene with Karthi, which was already trending on social media, leaving no element of surprise.
Last but not the least, 17 year old 'Deiva Thirumagal' actress Sara Arjun truly surprised me with her stunning emotional scenes.
The Unforgettable Face-off: A Pinnacle Moment in Ponniyin Selvan: Part II
One of the most striking scenes in "Ponniyin Selvan: Part II" is the intense confrontation between Aditya Karikalan (Vikram) and Nandini (Aishwarya Rai Bachchan). This face-off highlights Mani Ratnam's exceptional direction and scripting, as well as the strong performances of the lead actors.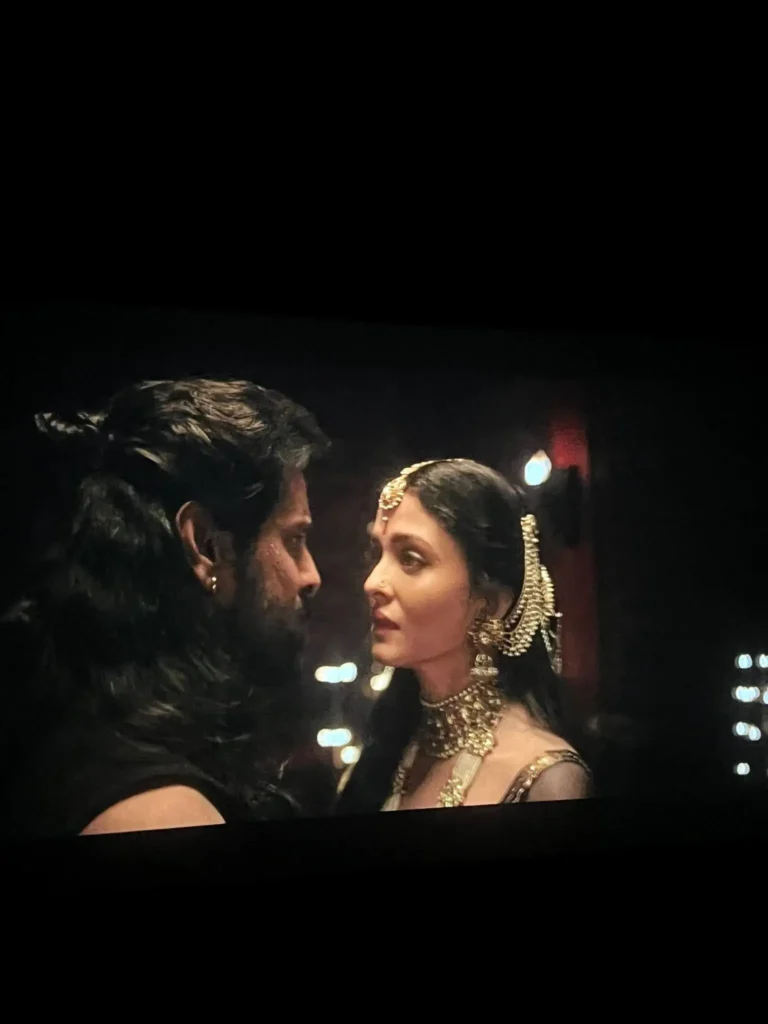 As the tension between the characters peaks, the audience becomes absorbed in their complex relationship. It's filled with suspicion, power struggles, and subtle emotions. Their eyes express a blend of anger, determination, and vulnerability, revealing their character arcs.
The build-up to this moment is well executed. Mani Ratnam uses subtle cues and visual storytelling to craft a tangible sense of anticipation. In this scene, you can experience A.R. Rahman's best work from the recent times. The scene is further enriched by the remarkable cinematography and the art works, intensifying the emotional impact.
This unforgettable scene in "Ponniyin Selvan: Part II" exemplifies Mani Ratnam's story building skill. The way mani Ratnam pull off the emotions is that make this film an epic worth watching.
Character Arcs, Scripting, and Pain: Mani Ratnam's Mastery
In a Mani Ratnam film, the character arcs of female leads often excite scriptwriters. Characters like Shakthi, Divya, Meghna, and Dr. Leela evolve while the male parts typically have flat arcs throughout the movie. In PS-2, there is no exception; Nandini's character arc is especially noteworthy, revealing the complexities and layers of the main player, Nandini.
Aishwarya Rai Bachchan's Nandini transforms from a mysterious figure in Part I to a fully-realized, multi-layered character in Part II. This change demonstrates Mani Ratnam's skill in developing character arcs. His ability to balance various plotlines and characters without losing sight of the core story is praiseworthy.
Technical Elements: A Visually Stunning Experience
"Ponniyin Selvan: Part II" excels in its technical elements. The film's visuals are breathtaking, with each frame carefully designed to reflect the grandeur of the Chola Empire. The cinematography and art direction significantly contribute to the immersive atmosphere of the movie. Watching it in IMAX further enhances the overall visual experience.
However, I believe there is room for improvement in pacing and editing. A more streamlined narrative would have benefited the complex plot and numerous characters, keeping the audience fully engaged.
In conclusion, Mani Ratnam's "Ponniyin Selvan: Part II" is a masterfully crafted historical epic showcasing the best of drama and politics. It's a must-watch for enthusiasts of this genre.