What makes someone a great leader? That's the story of Rohit Sharma. How did he ace against the odds? Rohit's journey is more than just about playing cricket.
It's about never giving up and leading a team with heart. He was not a part of a winning team in 2011, from there to becoming a captain everyone looks up to, his story is full of feelings and hope.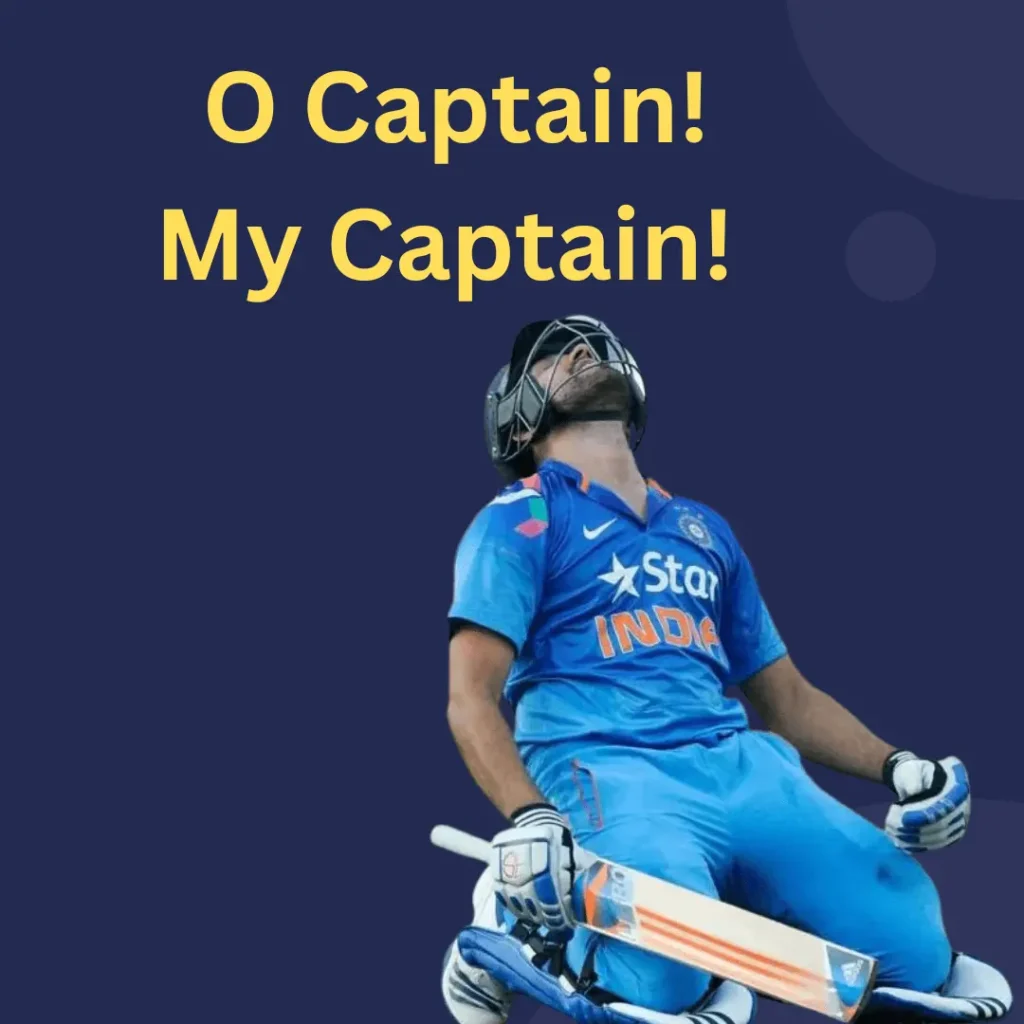 The Legacy
In the legacy of Indian cricket, two names have been etched in golden letters for their remarkable leadership in clinching the World Cup – Kapil Dev and Mahendra Singh Dhoni.
Kapil Dev, leading the charge in 1983, heralded the rise of the Indian cricket team on the world stage, marking a historic victory that was nothing short of a fairy tale.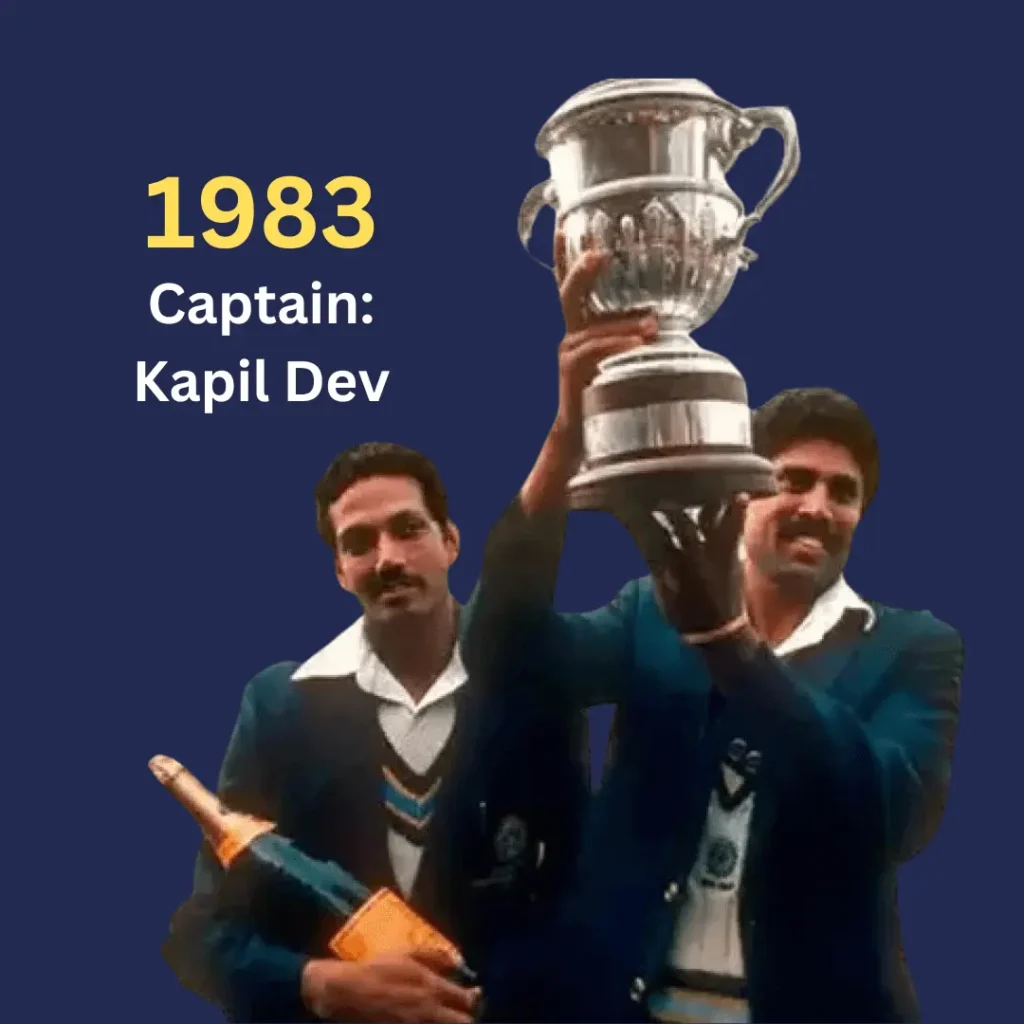 Then, the long wait for glory ended in 2011 under the cool captaincy of MS Dhoni, a man from Ranchi who redefined leadership and brought a new era of dominance in Indian cricket. It was a moment that completed the journey of a legend, the God of cricket- Sachin Tendulkar, fulfilling his lifelong dream of winning the World Cup.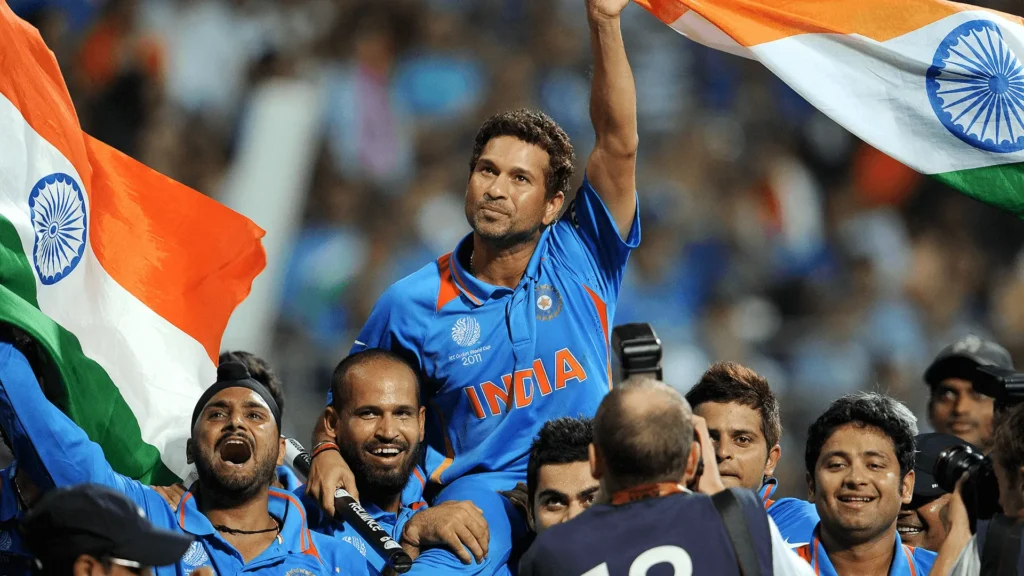 Setbacks to Stepping Stones
In 2011, Rohit had a burning desire to be part of the World Cup team, but fate had other plans. Despite his eagerness and potential, he was left out of India's squad for the World Cup. How he endured that night as a 23-year-old, filled with dreams yet faced with rejection, is something only he knows.
At the peak of his disappointment, Rohit might have penned down his feelings, possibly as a way to process and overcome the deep sense of letdown.
"Forward, Always Forward, Forward with More Strength"
Rohit Sharma didn't just stop there. His experience was not merely about deep sorrow from loss. It was also a declaration that he refused to accept himself as a loser. His comeback was as stunning as his performances on the cricket field. It was as if he had donned the armour of a warrior when he stepped back onto the field. His approach to the game changed entirely.
Beyond Boundaries: Rohit Sharma's Hitman Saga
Once he was set on the crease, there was no one as dangerous as him.
Rohit Sharma's playing style always brings back memories of Virender Sehwag, especially his fearless approach. Like Sehwag, who would boldly go for a six even on 99, Rohit doesn't seem to play it safe.
In today's ICC World Cup Final 2023, Rohit's innings of 47 runs echoed the same daring spirit as Sehwag's. He plays like a selfless captain, focused on setting a strong foundation for the team rather than just chasing personal milestones. It's this quality that sets him apart and reminds us of the fearless cricket that Viru played in the past.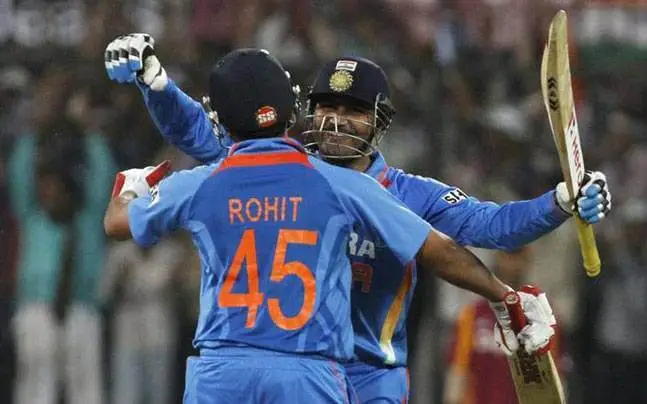 But this doesn't mean that he doesn't have any milestones in his career, he rained records, including three double centuries, reshaping not just his career but also the history of cricket.
These years were not just significant for India but brought a change to the entire cricket world. Even in this World Cup, he set a record of sixes. He became the batter to hit the most sixes in ODI World Cups (54).
Leadership in Action: Rohit Sharma's Defining Moments
In the 2019 World Cup, Rohit Sharma led the team with unparalleled valour, notching up five centuries. His leadership extended beyond the national team to the Mumbai Indians in the IPL, where he lifted the trophy multiple times. Rohit Sharma continued to rewrite history with each of these achievements.
Finally, his journey led him to captain the Indian team in all three formats of the game, a remarkable feat that speaks volumes of his leadership and skill. This story of determination and success found its latest chapter in the 2023 World Cup, showcasing Rohit Sharma as a figure of inspiration and resilience in the world of cricket.
Leading by Example: Rohit Sharma's Captaincy Masterclass
In the 2023 World Cup, Rohit Sharma led from the front. From the very first ball, his strategy was clear: play aggressively. He ensured that the team got off to a strong start in the powerplay, setting up a good score early on.
Rohit's leadership was evident in many matches, where his powerful beginnings energised the Indian team. What Rohit started, players like Kohli, Iyer, and Rahul completed, creating a spectacle of teamwork and skill.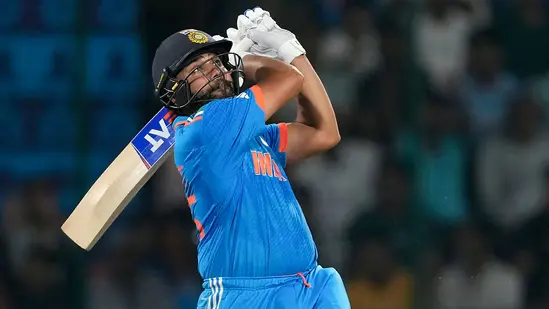 But Rohit's contribution was not limited to his batting prowess. As a captain, he demonstrated remarkable decision-making skills. He skillfully rotated the bowlers, giving the team crucial breakthroughs.
His tactical fielding changes at critical moments were instrumental in swinging the momentum of the game. The 2023 World Cup was a testament to Rohit's deep understanding and effective leadership as the captain of the Indian cricket team.
Captaincy Beyond Batting: Inspirational Roots from Dhoni
The last time India reached the final before this was in 2011, a team Rohit Sharma couldn't be a part of. That team, led by Mahendra Singh Dhoni, created history. Dhoni's leadership fulfilled the hopes and dreams of a nation waiting for 28 years. Under Dhoni, India won its second World Cup. The final match against Sri Lanka is unforgettable for Indian fans.
The iconic moment was in the 49th over, bowled by Nuwan Kulasekara. Dhoni's six over the bowler's head sealed the victory, a moment celebrated like no other in Indian sports history.
At one point, the team faced a tough situation, but it was Gambhir and Dhoni who rescued India. Dhoni was not only the captain but also the star of the match. His leadership and performance under pressure were instrumental in bringing the World Cup home, creating an unforgettable chapter in Indian cricket history.
Even though Dhoni wasn't in top form throughout the tournament, he made crucial decisions in the final and other key matches that saved the team. It's always been like that with him. His reputation as one of India's greatest captains isn't unwarranted. Dhoni's achievements are not limited to leading India to victory in the 2007 T20 World Cup and the 2011 ODI World Cup. He also led the team to win the 2013 Champions Trophy.
DaDa's Legacy & The Unforgotten Dream
Before Dhoni, it was DaDa who paved a new path for Indian cricket. In 2000, when Indian cricket was shaken by betting scandals, Ganguly took up the challenge of leading the team. It was a time when even God of Cricket- Sachin Tendulkar, hesitated to take on the captaincy. The Prince of Kolkata stepped up to revive the Indian team, leading fearlessly and bringing back the lost faith of Indian cricket fans. For Ganguly, the team was always more important than individual achievements. He trained his players to fight for a common goal, giving them the necessary support and confidence.
Under his leadership, the team he built reached the final of the 2003 World Cup. However, fate had it that they would lose to Australia. But the journey to that final and the spirit Ganguly instilled in the team remain unforgettable. His legacy is marked by his ability to unite and inspire a group of players towards a collective dream.
Beyond the Trophy: Rohit Sharma, Beloved Captain
The latest hero of this destiny is Rohit Sharma. After the semi-final match against New Zealand, which witnessed Virat Kohli's fiftieth century and Shami's seven-wicket haul, former England cricketer Nasser Hussain commented on the game.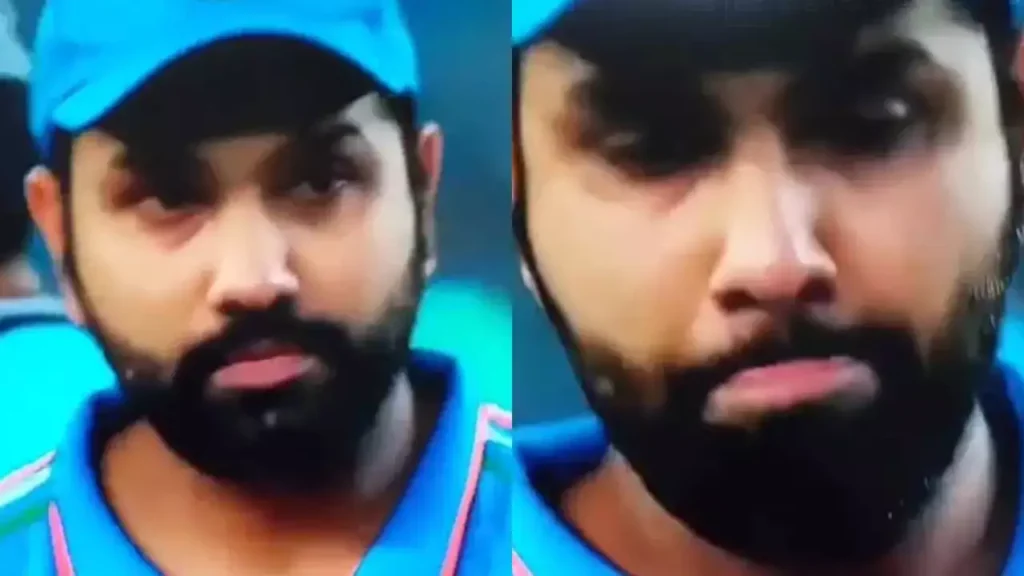 'Tomorrow's headlines will probably be about Kohli, Shreyas Iyer, and Shami. But the real hero of this Indian lineup, the man who has transformed the Indian style, is Rohit Sharma.'' –

Nasser Hussain (Former England Captain)
At this moment, watching Rohit Sharma, a line from the 'Dead Poets Society' resonates deeply within me: 'O Captain! My Captain!'