Before I talk about the movie Siya, let me share some horrible incidents with you.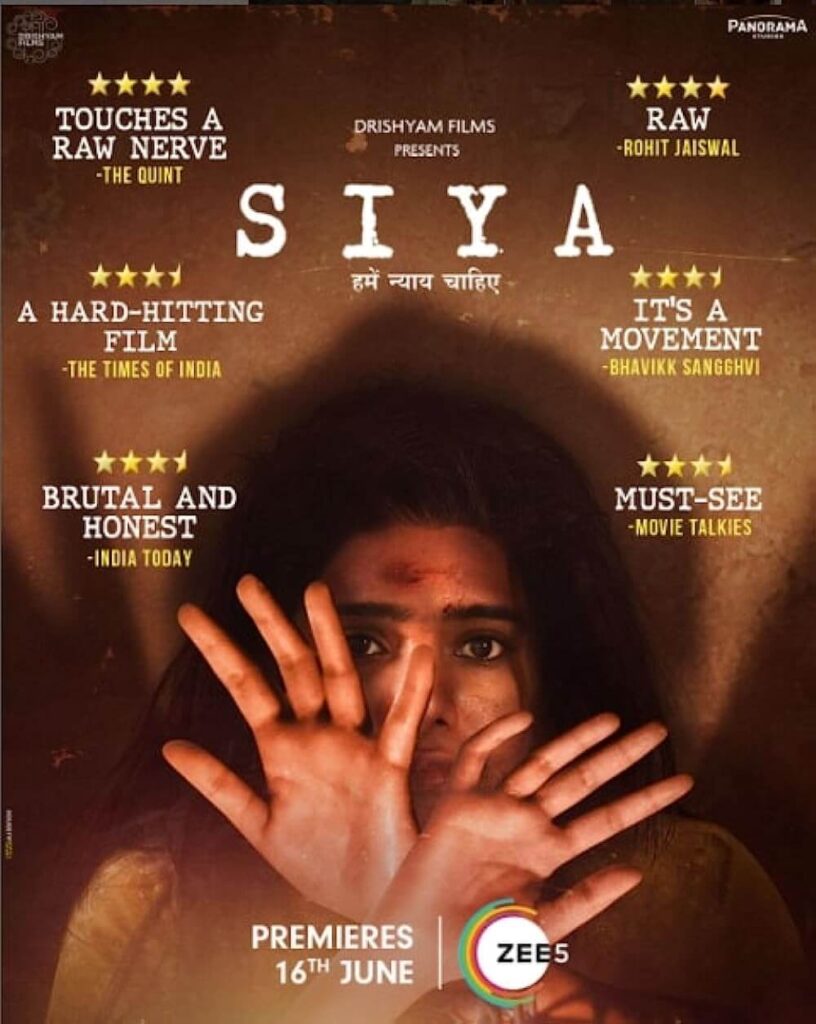 Case – 1
On September 14, 2020, a case was registered at the Hathras police station in Uttar Pradesh, India, under number 194/2020. The victim was a 19-year-old Dalit woman who was gang-raped and brutally assaulted by four men from an influential family.
The four accused men dragged the victim into a field and gang-raped her. They also tried to strangle her to death. The victim was found lying unconscious in the field by some villagers. She was rushed to a hospital in Hathras.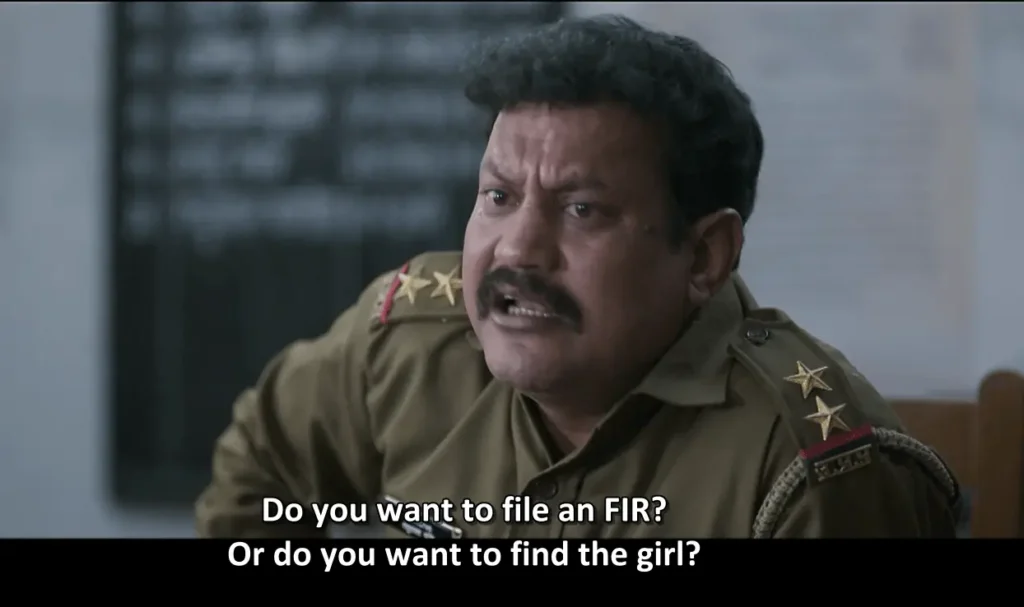 The police were able to record the victim's statement on September 22(After the protest). She died on September 29, 2020.
On the night of September 29, at around 2:30 am, the victim was cremated by the Uttar Pradesh Police without the consent or knowledge of the victim's family. Petrol was used for the cremation.
When the news initially broke through social media, the Agra Police, Hathras District Magistrate, and UP's Information & Public Relations department dismissed it as "fake news."
A video surfaced in which the Hathras District Magistrate can be seen pressuring the family to alter their statement. He was heard saying, "Don't ruin your credibility. These media people will leave in a couple of days. Half have already left, the rest will leave in 2-3 days. We are the ones standing with you. Now it depends on you if you want to keep changing your testimony…"
Inhumane Actions For Defence
On October 2, the head of BJP's IT cell, Amit Malviya, tweeted a video of the 19-year-old victim, revealing her face, allegedly violating Section 228A of the Indian Penal Code.
On October 4, Rajveer Singh Pehelwan, a former MLA of the Bharatiya Janata Party (BJP), organized a rally in support of the accused. The rally garnered hundreds of attendees, including family members of the four accused.
A BJP leader, Ranjeet Srivastava, claimed the accused were not guilty of the crime. He further questioned, "Such girls are found dead only in specific places. They are discovered in sugarcane, corn, and millet fields, or in bushes, gutters, or forests. Why are they never found dead in paddy or wheat fields?"
Another statement that drew fierce criticism came from BJP MLA Surendra Nath Singh, who suggested that "Sanskar should be instilled in girls to prevent incidents of rape."
Reports from The Wire and other sources indicated that the Uttar Pradesh government engaged Concept PR, a Mumbai-based public relations firm. Allegedly, the PR firm released press statements on behalf of the government, asserting that the Hathras teenager was not raped.
Some Actions
The Hathras police arrested the four accused—Sandeep, Ramu, Lavkush, and Ravi—on charges of attempted murder and gang rape.
On March 2, 2023, the Hathras district court acquitted three of the four accused—Ramu, Luvkush, and Ravi. The fourth accused, Sandeep, was convicted of culpable homicide not amounting to murder (IPC Section 304) and offenses under the SC/ST Act. However, he was not found guilty of rape and murder, receiving a life imprisonment sentence along with a fine of ₹50,000.
The State government, led by Yogi Adityanath, and the district administration announced a compensation of ₹2.5 million (US$31,000) for the victim's family. Additionally, they offered a junior assistant job to a family member. Furthermore, the family will be allocated a house in Hathras under the State Urban Development Agency (SUDA) scheme.
Case – 2
This is infamous 2017 Unnao Rape Case.
The 2017 Unnao rape case involved the gang rape and assault of a 17-year-old girl in Unnao, Uttar Pradesh, India. The incident occurred on June 4, 2017.
According to the victim's statement, she was enticed by a woman named Shashi Singh, along with her son, Shubham Singh, and daughter, Nidhi Singh, to relocate to Kanpur with promises of securing a job.
On the night of June 11, 2017, she accompanied Shubham Singh and allegedly endured multiple instances of rape by him and his driver, Awdhesh Tiwari.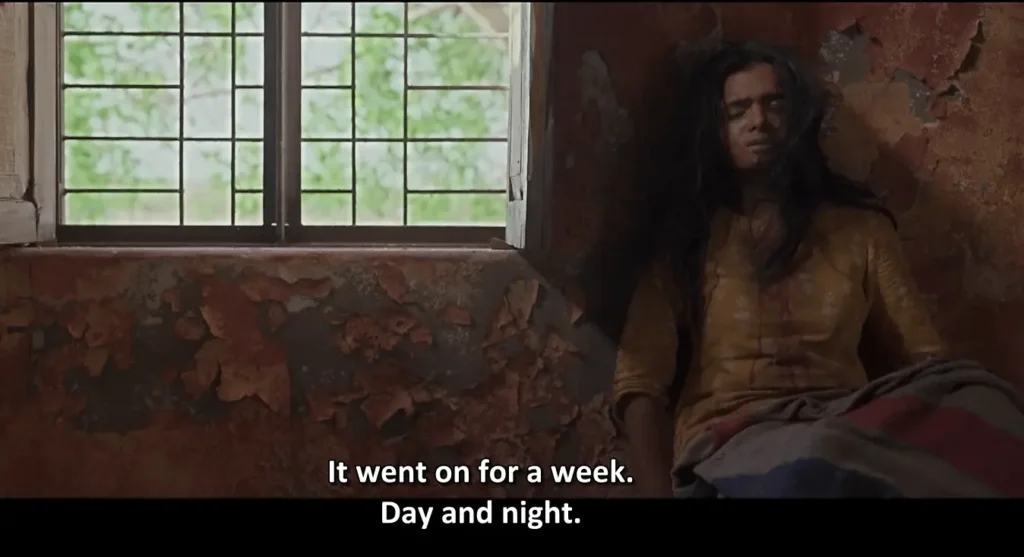 On June 21, 2017, 17 days later, the victim was found in a village in Auraiya district, Uttar Pradesh. She received medical treatment for her injuries at a hospital in Lucknow.
The police recorded her statement on June 22, but prevented her from identifying one of her assailants BJP MLA Kuldeep Singh Sengar.
Apr 3, 2018: Rape survivor's father is beaten up by MLA's brother and his goons.
Though both sides lodge complaints against each other, the police choose to arrest only her father and he is sent to judicial custody. Her father dies in police custody. The post-mortem report lists the cause of death to be "blood poisoning due to perforation of colon". It also lists multiple injuries on his body.
Prior to his death, he accused Atul, the brother of Sengar, of leading the assault. However, no action was taken in response to this complaint at the time.
On April 8, 2018, the victim attempted self-immolation at the residence of Yogi Adityanath, the Chief Minister of Uttar Pradesh.
April 11, 2018:  The victim and her family are confined to a hotel room on the pretext of protection, without water or electricity.
Getting Worse
April 12, 2018: Sengar, Atul Singh and their accomplices are arrested by the CBI.
April 14, 2018: The CBI makes a second arrest in the Unnao rape case . It takes into custody the woman who allegedly took the girl to Sengar on the day of the crime.
July 2, 2018: The uncle of the victim is convicted in a 19-year-old case of attempt to murder that had been filed by Atul Singh. He is sentenced to 10 years in prison by a district court.
July 28, 2018:  A Rae Bareli truck-car collision leaves the girl and her lawyer critically injured. Two of the victim's aunts are killed in the accident. The victim, who is battling for her life in a hospital in Lucknow with multiple fractures, head and chest injuries, and her lawyer are on ventilator support.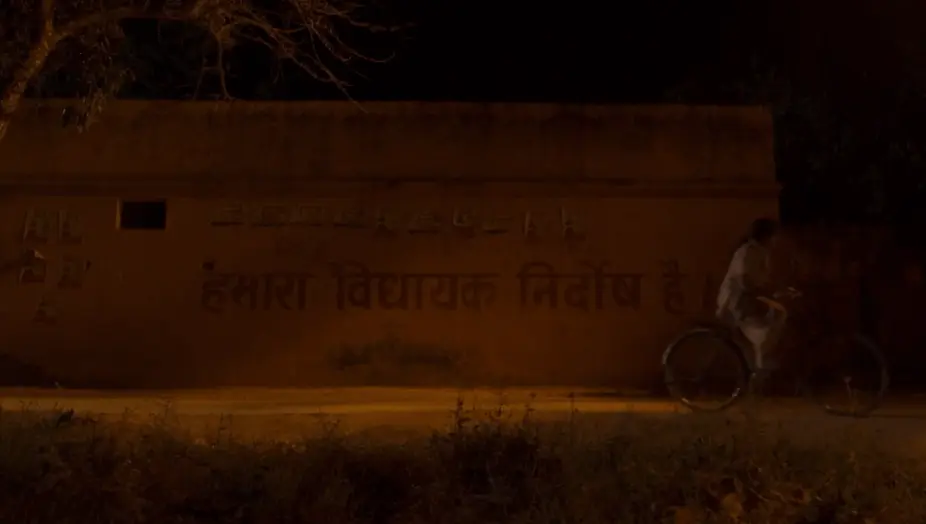 On December 16, 2019, Sengar was found guilty of rape and sentenced to life imprisonment. His associates were also convicted and received varying prison terms.
Azadi ka Amrit Mahotsav
As we celebrate Azadi ka Amrit Mahotsav, marking 75 years of our independence, we find ourselves questioning the very essence of our freedom. Has it truly manifested? Can we truly call ourselves free when there is an evident shift of power from one oppressive regime to another? Britishers may have left us, but did they leave a vacuum only to be filled by illiterate criminals?
Who should we blame for this?
The responsibility, I believe, falls upon each one of us. We, the citizens of India, who possess the right to vote, have the right to choose who shall represent us and who shall guide us.
There's a saying, "Politicians are like diapers; we should change them frequently, otherwise it stinks." Well, power tends to corrupt, and absolute power corrupts absolutely. A truth that most of us have learned through life experiences, but do we act upon it?
Politics in our country seems to have become a playground for the criminals and oligarchs. Once an individual assumes a political position, they cling to power like a leech for their entire life.
South-North-West all same
States like Tamil Nadu, Telangana, West Bengal, Bihar and Karnataka all reflect the same issue:
Look at Tamil Nadu; one family has been ruling the state for years. Go to Telangana; one person is ruling the state like there is no alternative. Look at Karnataka; it's either Siddharamaiyya or Yedyurappa. On the national level, we have dynasty politics, or ultra-right-wing politics.
Our collectivist culture, our admiration of heroism—it's not wrong! But when it transforms into blind admiration and political slavery, we must recognise and correct it.
If you are a communist, no matter what, you try to defend the party. You want that party to be in power, no matter how corrupt or fascist they are.
If you are a BJP supporter, you don't care who your CM is or what they do. You just want to see the saffron flag waving.
It's not about the party we support or the colour of the flag we want to see waving. It's about who represents us and shapes our future.
Remember the atrocities that have been committed under these ultimatums of power? The VYAPAM scandal (Over 40 deaths, still a mystery) or the Balrampur gang rape—the list goes on.
Just like in our Telugu movies, where the common man bows down to the hero, the "devudu", we too find ourselves bowing to these politicians and bureaucrats, suffering their injustices.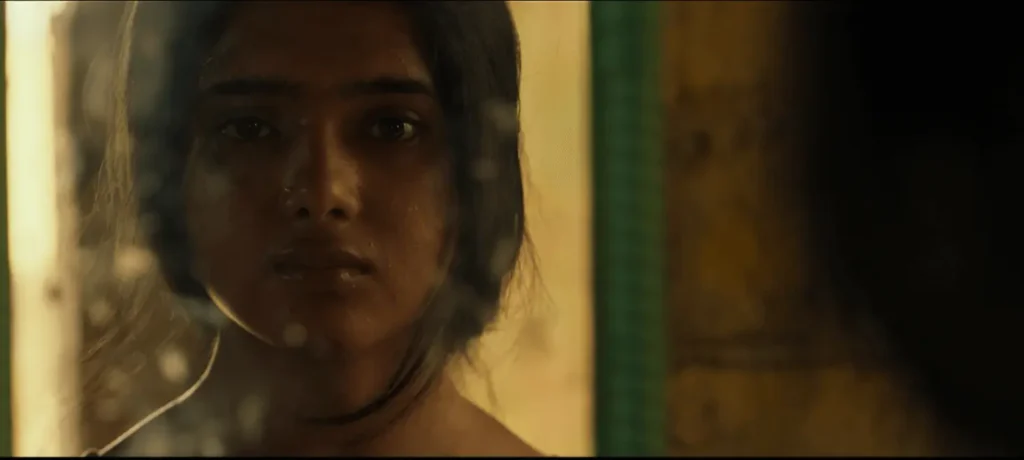 Siya – Untold story of 1000s of girls
Siya is Manish Mundra's directorial debut, starring Pooja Pandey and Vineet Kumar Singh. 
I am happy that I choose Siya over Adipurush today.
I believe Adhipurush is the past, and Siya is about my present and future. 
Siya, a 17-year-old rape survivor, is being held captive and repeatedly abused by a group of powerful men. 
She had two options: "endure in silence" or "fight injustice bravely." 
She chose the second option.
Siya decides to go against all odds and fight for justice. The film talks about how the police and politicians using their power to suppress the truth and oppress the oppressed.
Pooja Pandey, the lead character, beautifully plays her part as a simple, obedient, yet courageous woman. She doesn't transform into a fiery fighter instantly; the character's progression is remarkable.
Vineet Kumar Singh stands out as a modest lawyer who handles notary work and refuses to be intimidated by the police, providing strong support to Siya.
Siya is available at Zee5 with subtitles.
Siya & Her Question
We need more directors like Manish Mundra. Here, don't expect the usual one woman, one man spectacle heroism. It's a mirror, not a screen.
You are about to witness the experiences of past victims that we discussed. How you and I let them suffer. How cruel our society is. Watch it and feel our shared guilt.
People in power often escape consequences, and yes, sometimes they do get caught, but by then, the victim may have lost everything.
Siya asks us a question:
What good is justice when neither the victim nor her family will live to see it served?
This 1 hour and 50-minute movie serves as a reminder. If a politician or bureaucrat could abuse your sister or kill your brother tomorrow, how would you fight?
A drunk IAS officer killed a journalist in Kerala, yet the police saved him with dialysis, and he remains in power. Where is justice for the victim and his family?
Change your diapers before the smell becomes unbearable.