Have you ever heard the word "Somatic marker" before? Maybe No! But have you ever wondered why you choose one brand over another? Whether it's picking a Samsung TV over a Xiaomi TV or reaching for Chocolate flavour instead of a Strawberry flavour, there's something going on in our heads that influences our decisions.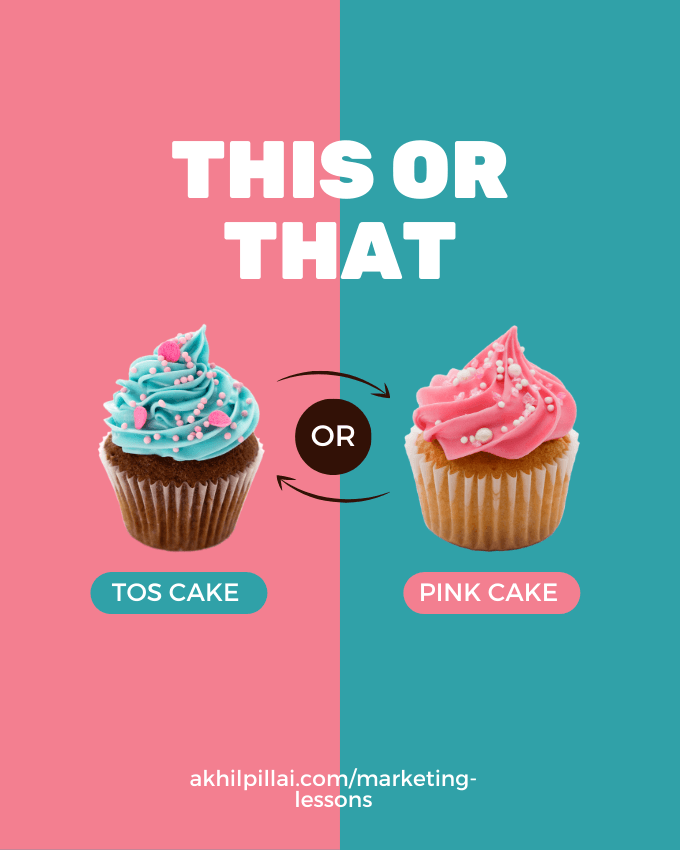 Let's dive into the fascinating world of our minds and explore how our brain creates somatic markers that shape our buying choices.
Connecting the Dots: Somatic Marker Hypothesis and Decision Making
Imagine you're standing in the supermarket, eyeing two brands of cereal. They're nearly identical in terms of ingredients and price, yet you feel a slight tug towards one. You can't quite explain why, but you find yourself reaching for that particular box. This, in essence, is your somatic markers at work, subtly nudging your decision-making process.
Antonio Damasio, a renowned neuroscientist, proposed the somatic marker hypothesis. He suggested that our decisions aren't just the result of rational thought, but are significantly influenced by emotional responses or "somatic markers" linked to our past experiences.
Somatic markers are like mental bookmarks or shortcuts that our brain creates based on past experiences of reward and punishment. They link together concepts, sensations, and emotions to guide us towards decisions that lead to the best outcome. For example, if you once burned your fingers touching a hot oven, your brain forms a somatic marker associating the concepts of "oven," "hot," and "pain." This marker helps you avoid similar situations in the future. It's active in virtually every choice we make.
Somatic Markers: The Invisible Puppeteers of Buying Behaviour
In the world of marketing, understanding consumer buying behavior is crucial. And here's where the somatic marker hypothesis throws a curveball. Marketers have realized that they can no longer just focus on providing logical arguments about why their product is superior. They need to appeal to the somatic markers of their customers.
Let's consider car sales. A marketer can talk all day about the technical specifications of a car – its mileage, horsepower, and safety features. But what if the customer had a past positive experience with a particular brand? That emotional memory, the somatic marker, might pull them towards that brand despite the logical arguments.
Let's consider another example of shopping for a digital camera. With a sea of options, many of which have similar features, why do we tend to gravitate towards Japanese brands? our brain has formed new markers that link Japan with technological excellence. This association leads us to choose a Japanese camera, even if we can't fully explain why.
Companies and advertisers are aware of the power of somatic markers, and they actively work to create them in our minds. Take TV commercials, for instance. Tires from different brands may seem identical, but you find yourself drawn to Michelin or MRF (Thanks to Sachin). This preference has little to do with the tires themselves. Instead, it's the somatic markers carefully crafted by the brand.
Somatic Markers: Creating Emotional Landscapes in Marketing
Antonio Damasio's somatic marker hypothesis has reshaped how we think about consumer decision-making processes. Businesses are now designing marketing strategies that don't just engage the mind, but also the emotions. They strive to create positive emotional experiences that plant favorable somatic markers in the minds of consumers.
Take, for example, Coca Cola's famous "Share a Coke" campaign. By personalizing each bottle with a name, Coca Cola didn't just sell a beverage – they sold an experience. When a customer saw a Coke bottle with their name on it, they experienced a moment of delight that was likely to become a somatic marker, subtly influencing future buying decisions.
Advertisers can create somatic markers relatively easily and inexpensively. They aim to surprise and shock us by associating two seemingly unrelated elements. These shocking associations make a lasting impression on our brains, making the brand more memorable.
Consider the case of Andrex, a brand of British toilet paper that outsells its rival Kleenex in the United Kingdom. Both brands have similar quality and price, and they spend the same amount on TV ads. However, Andrex's success can be attributed to its use of a small Labrador puppy as a mascot. The puppy becomes associated with growing families and toilet training, creating a rich set of conceptual links in consumers' minds. When faced with a choice, consumers may "feel" that Andrex is somehow better, even without consciously recalling the ads.
Let's Wrap it: Somatic Markers
Understanding the role of somatic markers in decision making opens up a new frontier in marketing. It's not just about appealing to logic, but about creating emotional experiences that can guide buying behavior.
As we move forward, the companies that can effectively engage with the somatic markers of their customers will have a powerful tool at their disposal. And as consumers, being aware of our own somatic markers can help us understand the mysterious forces that often guide our decisions.
Remember, the next time you feel an inexplicable pull towards a product, you might just be experiencing your somatic markers at work. Happy shopping!