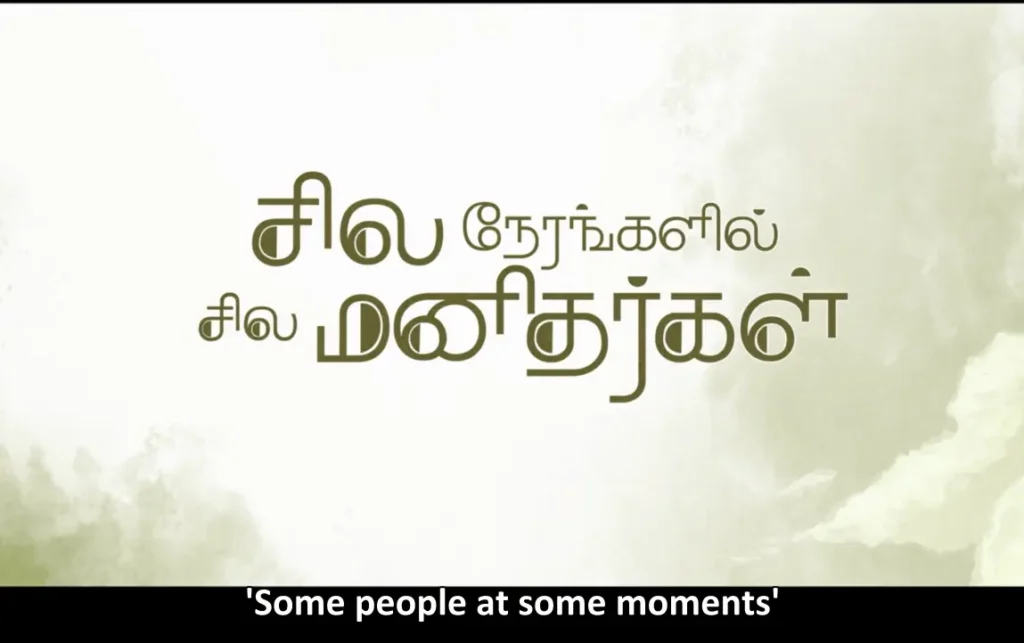 What do you do when you feel so stressed? 
What do you do when you feel so depressed?
I have two ways to deal with it. One is to travel! Just pack your bag and go! Travel alone, experience a different culture or meet new people, and listen to some Rahat Fateh Ali Khan songs while sitting beside the window seat of a train or bus. This way, I keep my brain busy and replace the pain with new memories. It helps me relax.
The second option is to watch a movie like "Sila Nerangalil Sila Manidhargal" and cry out loud in the washroom. When I cry, I shed tears and pain, which makes me relax.
Don't think it's a tragedy movie—it's not. I rarely watch tragic movies.
I watch "La Vita Bella" and cry. 
I watch "Forrest Gump" and cry. 
I watch "Miracle in Cell No. 7" and cry. 
I even watch "LA Confidential" and cry. 
Yeah, I know it's weird because it's a thriller, right?
But Bud White (Russel Crowe) & Lynn (Kim Basinger) 🙁 
Lynn Bracken: Where did this come from?

Bud White: When I was twelve, my old man went after my mother with a bottle. I got in the way.

Lynn Bracken: So you saved her.

Bud White: Not for long.

Lynn Bracken: Some men get the world. Others get ex-hookers and a trip to Arizona.
Why All This Non-Sense?
I'm saying all this because I don't want to dissect the movie and write a report. I just want to share the feelings I experienced after watching the movie.
I found "Pachuvum Athbutha Vilakkum" clichéd script, fitting into an overused template frame (or some characters picked from different movies and filled the screen).
"Sila Nerangalil Sila Manidhargal" follows the same template: a few people whose lives become interconnected at a certain point. All of their character arcs reach a low point and then start moving upward, and in the end, everyone is happy. I'm tired of this template, but "Sila Nerangalil Sila Manidhargal" directed by Vishal Venkat made me cry and made a difference.
The story template may be clichéd, but the brilliant casting and heartfelt narration set it apart. Ashok Selvan, Manikandan K, Nassar, K S Ravikumar, Anupama Kumar, Bhanupriya, Rishikanth, Reyya, Riythvika Panneerselvam, Praveen Raja… the list is long. I don't know the names of the other artists, except for one or two lead characters (I know their names, but I don't want to mention them).Everyone performed brilliantly, and it felt like I was watching real life unfold.
Why Not Pachuvum Athbutha Vilakkum but Why "Sila Nerangalil Sila Manidhargal"
In "Pachuvum Athbutha Vilakkum," except for Anjana Jayaprakash and Vineeth, I felt like all the other characters were picked from some other films. Whether it was Mukesh, Shanthi Krishna, or the unknown artists, Fahad Fazil tried the same character aura in "Njan Prakashan" and "Oru Indian Pranayakatha" with similar reactions and body language. That's where I felt a freshness in "Sila Nerangalil Sila Manidhargal."
Secondly, the narration in "Pachuvum Athbutha Vilakkum" felt like the director filled the script with aesthetics and overused events: Ahaana, Shruthi, locations, a few dialogues, an obsessed boyfriend, Goan events around villains. Everything felt like sudden pop-ups on the screen that came and went. Some may click, while others may find it annoying. I belong to the latter group.
In "Sila Nerangalil Sila Manidhargal," don't expect such pop-up melodrama events (except one around Abi Hassan). It's a simple story, a simple event that starts in the morning and ends the next day. The brilliant performances from each and everyone I mentioned before are what make it engaging and touching.
Am I saying Sila Nerangalil Sila Manidhargal a Must Watch? No!
Is it predictable? Yes.
Is it clichéd? Yes.
So why should I watch it?
You will witness some brilliant performances that might surprise you.
The story is predictable, but the narration will engage you and help you reflect on yourself.
Haven't you ever had that hard-working colleague who complains about "Promotion" or "Increment"?
Haven't you ever had that friend who shouts at their parents or doesn't know how to express love? Or someone who thinks their parents spoiled their life or doesn't feel proud of them?
Haven't you ever had that one friend who is so innocent and believes the world is straightforward, everything is black and white?
Haven't you ever had that annoying uncle who always troubles you with family problems or unwanted tasks?
Have you ever felt the pain of a situation where you are not guilty of a crime, but no one believes you?
If you answered "Yes" to any of these, this movie will help you introspect.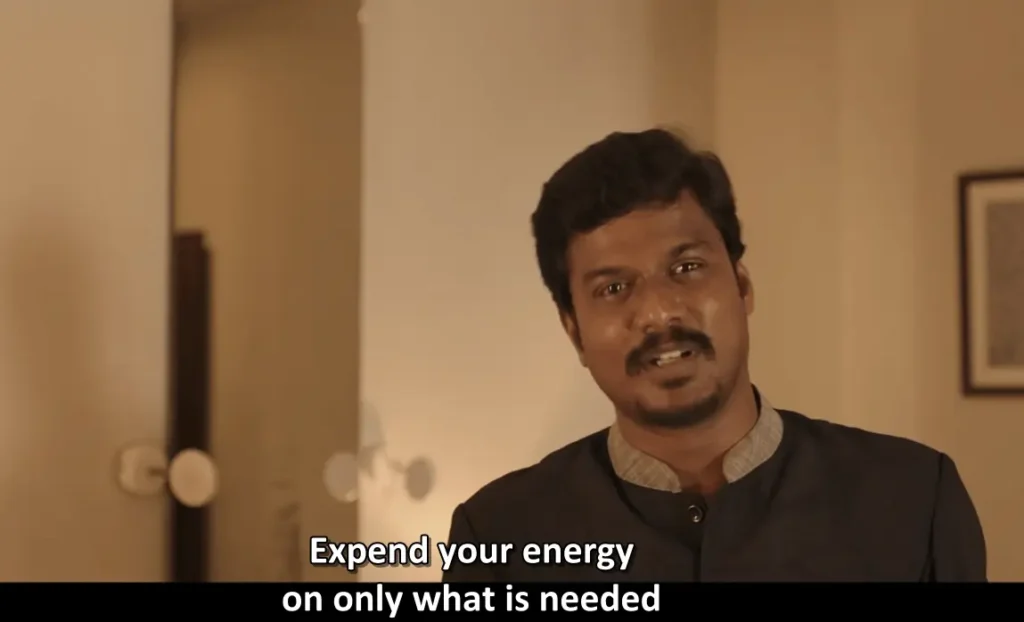 One last line: Manikandan is the most underrated actor in Kollywood right now.
This is not a review; it's my personal feeling.
Now, you may not like "Sila Nerangalil Sila Manidhargal" because I've set high expectations already. Trust me, it's an ordinary movie with extraordinary performances, nothing more, nothing less.
Where to Watch "Sila Nerangalil Sila Manidhargal"
One option is Aha to watch this movie or with Airtel Xstream.
Are you looking for OTT Releases this week? click here and get my suggestions.