Vetrimaran's Latest Release Sheds Light on India's Oppressive System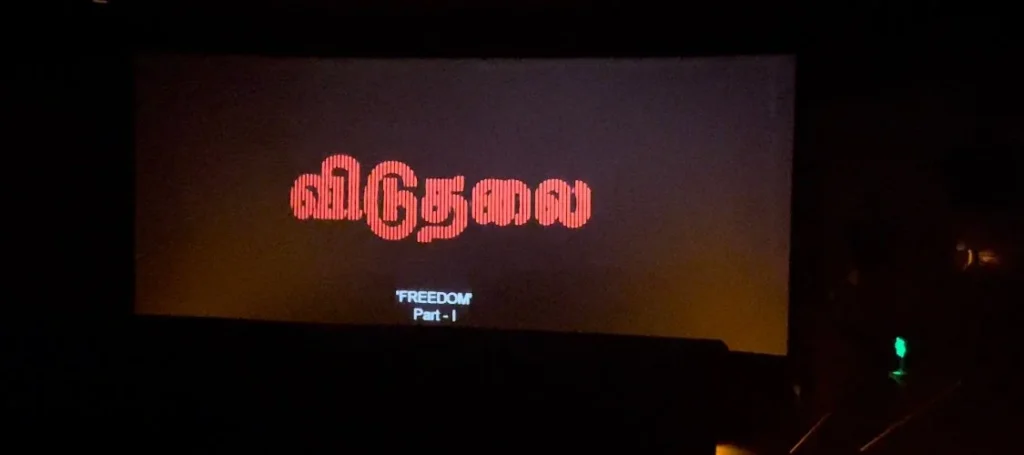 In India, where the colonial hangovers still loom, we need more directors like VetriMaran who create films that shed light on bureaucratic atrocities in our society. Tamil films, such as Visarai, Vilangu, and Writer, are examples of movies that explore such issues. Viduthalai is the recent addition.
The Need for Viduthalai : A Hope
Over 30 Israeli Air Force pilots recently refused to participate in training or reserve duty as a protest against Prime Minister Benjamin Netanyahu's judicial reforms. If more people acted ethically and humanised rather than blindly following laws on paper, our world could have been better.
Think about Russian soldiers protesting against Putin's fascist and uncongenial decisions to invade another country.
Think about all our police constables refusing to work like a maid (more like a slave I should say) at IPS officers home.
I hope at least some of you remember how human right activist Father Stan Swamywho died while he was in judicial custody in Taloja jail.
I believe, changes may not happen soon, we need to wait for another generation to eradicate the GOI Act 1935 and its colonial hangovers. But these movies may act as a catalyst for those changes.
Viduthalai's Gripping Storyline and Setting
Vetrimaran's latest release, Viduthaalai shed light on India's bureaucratic system, which is infamous for its hierarchical slavery and political nepotism.
Viduthaali, set in 1987 in a remote forest village, portrays a community of oppressed people, rebels, and a subservient police force conditioned to follow orders led by a treacherous, sadistic, perversive commanding officer (Chethan).
The movie starts with a gory extended single-shot sequence of a train bombing.
Then we follow Kumaraesan (Soori), an innocent man who starts work as a driver and cook in that police camp at the Karnataka-Tamil Nadu border.
With Kumaresan as our POV character, we understand the nuances of police operations, atrocities, sufferings of low rank officials.
Then we have the mysterious Perumal (Vijay Sethupathi), who is fighting against a proposed mining project.
Stellar Performances and Unique Casting Choices
When it comes to the performances in Viduthaalai, everyone did an outstanding job. I believe the whole credit should goes to Vetrimaaran's outside the box casting choices.
Gautham Menon, who glorified cop-killing in his movies, plays a brutal cop.
Soori portrays the central character with a magnificent makeover.
Bhawani Sri, who played a small role in Ka Pae Ranasingam, plays a village girl and love interest for Kumaresan (Soori).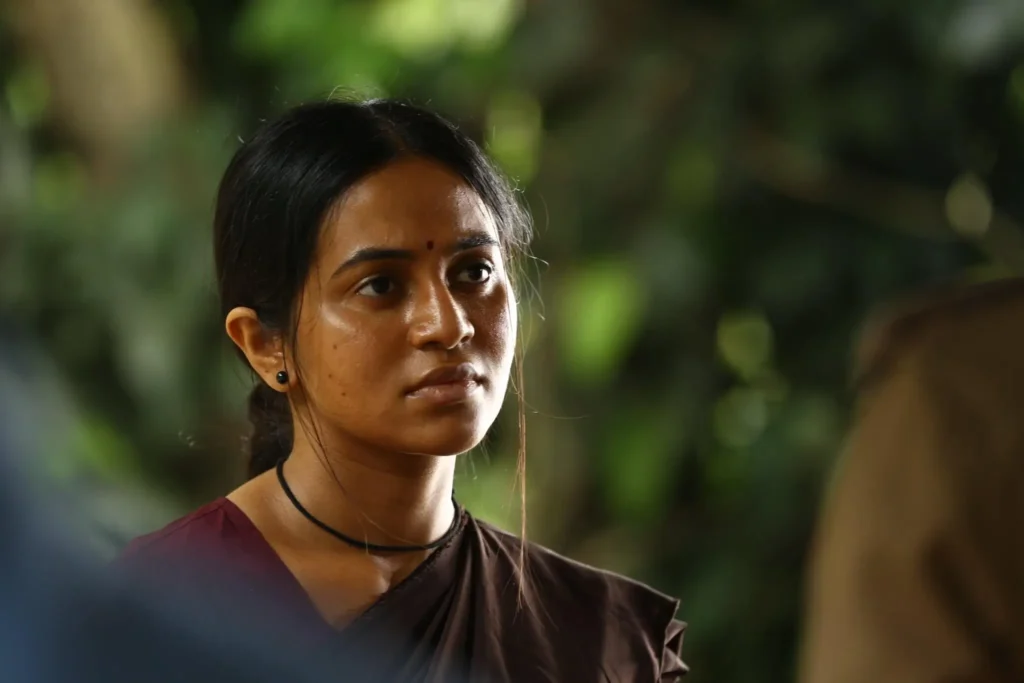 Even Rajeev Menon's performance as a Principal Secretary is subtle and elegant.
Vijay Sethupathi appears in only a few moments in the film. Still he may give you goosebumps with his classy 'mass' performances and that one-liner in the climax was epic.
Soulful Music and Captivating Cinematography
Viduthalai is packed with many raw and hard-hitting moments, but it also sprinkled with some emotional-romantic moments. In both cases, Ilaiyaraaja's soulful tunes elevate the emotions. His music is not loud but is subtle and prudent enough to leave an impact.
R Velraj's cinematography effectively take us to the world of Viduthalai, with unshowy visuals of forest terrains, single-shot visuals in the introduction, and documentary-style realism in the frames.
Viduthalai is a great film backed by a talented team on and off-screen.
Why We should clap for Viduthaalai: Relevance in 2023
Although the movie is set in 1987, it remains relevant today. Police atrocities against SC/ST communities remain prevalent in many areas of India.
I hope you are aware of Police atrocities in Wayanad, where Attappadi tribal head claimed that Kerala police were taking revenge as they fought against the land mafia.
If you think Chethan's portrayal of the film's commanding officer is unrealistic, consider a real-life incident where a police officer in Wayand subjected a 16-year-old girl to violence.
Shockingly, the punishment given to the officer by the system was just a "Suspension order". Is that really justice for the young girl?
Live Love Learn liberate!