Prashobh Vijayan's Adi takes on the central theme of toxic masculinity and its associated vulnerabilities, with a thrilling plot revolving around road rage in Kerala.
I must say, Prashobh Vijayan's movies never excited me, which is why I opted for Madanolsavam over Adi. However, when a few people from the theater gave positive responses for Adi, I decided to give it a try. And, let me tell you, I was pleasantly surprised! Adi is the best movie from Prashobh, Ahana Krishna, and Ratheesh Ravi so far.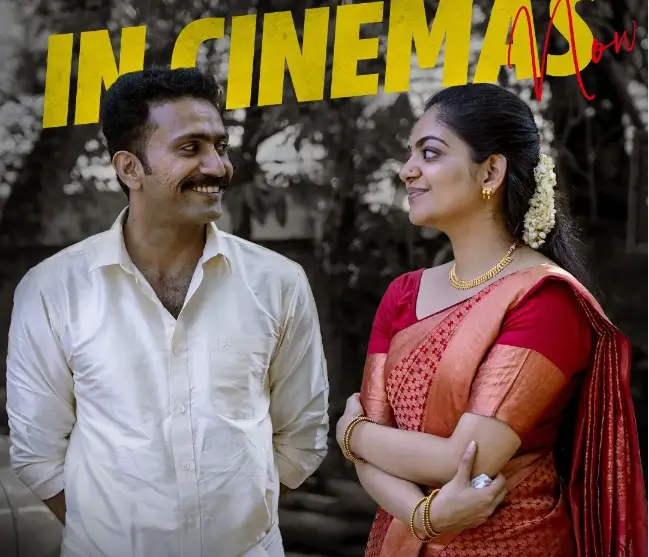 A Thin Plot with "I am Man!!" Pride
Adi revolves around Sajeev, an NRI played by Shine Tom Chacko, and his wife Geethika played by Ahaana Krishna. Their adversary, Joby Joseph, played by Dhruv, oozes with masculine pride. Sajeevan gets badly beaten by Joby Joseph, and it bothers him that it happened in front of his wife, Geethika.
The film effectively highlights the issue of toxic masculinity, with the characters repeating the line "I am a man!" before and after every act of violence. Eventually, the movie shows how Ahaana's Geetika is challenging this "I am Man!!" pride.
Road Rage, Masculinity & Vulnerabilities
The movie addresses the alarming issue of road rage in Kerala, which is something that we should prioritize. Road rage and revenge have been the central theme of many movies like Hollywood's "Unhinged" and Mollywood's "Kali," and Adi follows suit but with a less intensity compared to "Kali" or "Unhinged".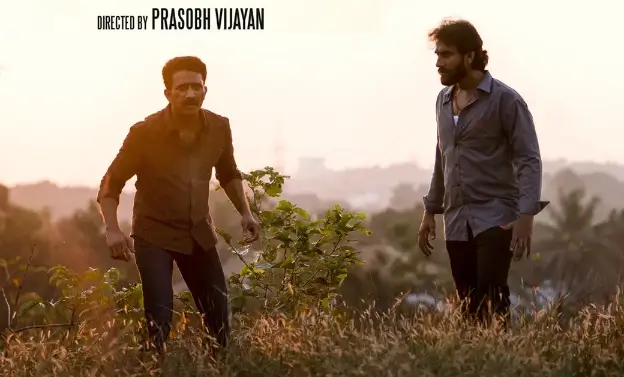 Still, As the movie progresses, it turns its colors and Adi tries to explores the congeniality between relationships.
The movie initially gives the notion that it's all about toxic masculinity, much like Ratheesh Ravi's previous work, Ishq. Some viewers may have misunderstood as Adi as a male chauvinistic movie. However, in my opinion, the film aims to address the issue of toxic masculinity and its associated vulnerabilities.
Adi's Cast Brings Depth and Intensity to Their Characters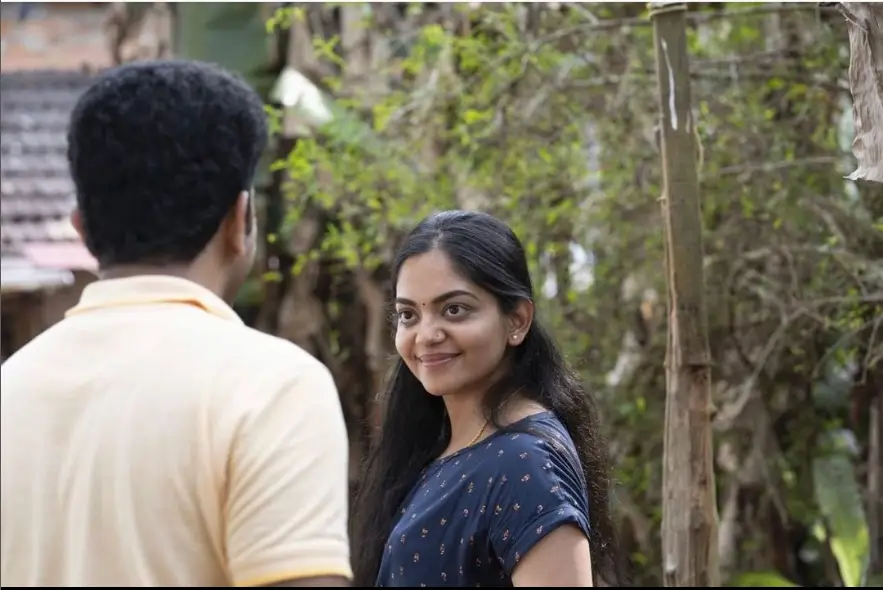 All three main actors, Shine Tom Chacko, Ahaana Krishna, and Dhruvan, excelled in their roles. It was surprising to see Ahaana and Shine's on-screen chemistry. Normally, the contrast between young actors and experienced actors like Shine Tom Chacko is visible, but Ahaana was able to pull off her character with ease. Dhruvan made a great attempt but there were instances where I felt he could have done it in a more sublr manner instead of exaggerations.
Athira Patel's character may have been short, but it effectively points a finger at toxic relationships and the male ego.
Adi's music is one of its strongest assets, thanks to Govind Vasantha, who composed music for the 96 movie. The music adds an emotional layer to the film's many scenes, elevating the overall viewing experience.
Adi: A Conclusion without a cliched "Adi"
Overall, Adi has a great start, subtly addressing its core theme. However, when it reaches to the end, I felt like the climax of the film a bit forced and unconvincing. If the filmmakers could work on it a bit more, the movie could have impressed more viewers this festival season. I feel like, Adi is a movie best suited for youngsters, not for everyone.
With standout performances from Shine, Ahaana & Dhruvan, superb music, and a thrilling theme, Adi is a one-time watchable for anyone interested in exploring the issues of toxic masculinity and vulnerability.
Here you can read about the second release of the week, Madanolsavam.