Ratheesh Pothuval's Signature Style
Ratheesh Pothuval's movies always remind me of the old Raghunath Paleri classics.
When Malayalam film industry was filled with slap-stick comedy tracks, Raghunath Paleri scripts transport us to a different world, filled with dark comedy, subtle political satire, and a touch of Deadpan comedy with quirky characters like Pashune Kalanja Paapi, Meesha Vasu, Krishna Kurup, Doctor Vadhu…
Ratheesh Pothuval movies are no different as they are a modern version of those Raghunath Paleri classic films.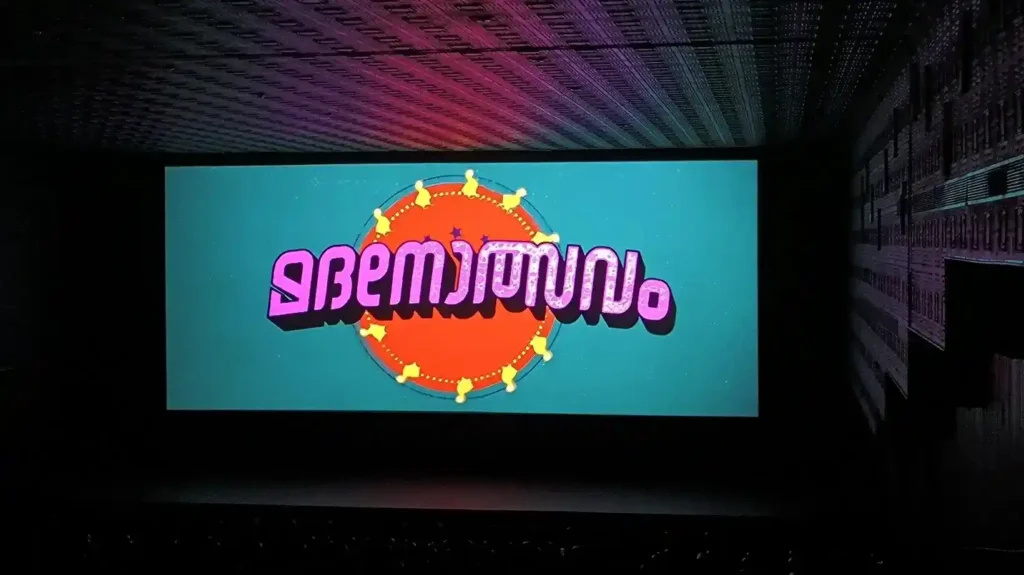 An Unexpected Turn of Events & A Political Game Changer
This title can be the one-liner of this movie.
The story revolves around Madanan, a young man who sells coloured chickens for a living. One day, a girl unexpectedly enters his life, creating the most hilarious (dark humor) event in the movie, even though it's unrelated to the film's central theme.
Madanan Manjakkaran, a BDF candidate played by Babu Antony, is about to win an election for the first time in Manjeswaram. However, the opposition party, led by "Porali," decides to use Madanan as an imposter candidate against Manjakkaran to scatter the vote share. The rest of the story follows how Madanan's life changes after this event.
Entertaining, But Lacking Freshness
Madanolsavam is a complete family entertainer that has enough elements to keep you entertained.
However, somewhere in the movie, I felt like the freshness of Ratheesh Pothuval's previous scripting was missing, maybe because of the overused template of Kasargod slang, stereotypical character comedies, and subtle burlesque moments. I believe Ratheesh Pothuval needs to reinvent his writing to avoid losing the punch he had in his earlier works.
Tried and Tested Formula
Ratheesh uses the same eccentric political shades that succeeded in "Enna than case kodu."
I love the way he builds the first act of the movie. Be it "Enna thaan Case Kodu" "Kanakam Kaamini Kalaham" even "Madanolsavam" he uses a "staright to the point" style. Within just 10-15 minutes, he will settle everything in place and make the protagonist ready for the confrontation.
From his aunt's weak bowel movements to his marriage, it all happens within a few minutes in Mdanan's life. With hilarious punchlines from characters like Mohanan (Sumesh Chandran) and Madanan's aunt, it's an entertaining gateway to the world of Madanolsavam.
Subtle Performances
Suraj Venjaramoodu fully steals the show with his full-fledged comedy role in Madanotsavam. However, there are some moments where he becomes too emotional, adding some material for the family audiences into this political satire. Madanolsavam employs Suraj's ability to oscillate between comedy (his slapstick style) and serious (but not bordering on melodrama) elements.
Sumesh Chandran's character, Mohanan, was a laughing riot in the film, and I am sure that he will be viral soon after Madanolsavam's OTT release.
Rajesh Madhavan's Namboothiri goon, Chandrika Madikkayi's aunt role, Rakesh Ushar's corporate strategist, Babu Antony's Madanan, and PP Kunhikrishnan's Chindilayappan are all characters that ensure Madanolsavam is a wholesome entertainer.
Bhama Arun's Alice deserves a special mention because even though it was her debut in Mollywood, she truly nailed it. Her chemistry with Suraj was well-portrayed, with awkward pauses, romantic smiles, and emotional eyes. I expect to see her in more movies soon (Hopefully without being stereotyped).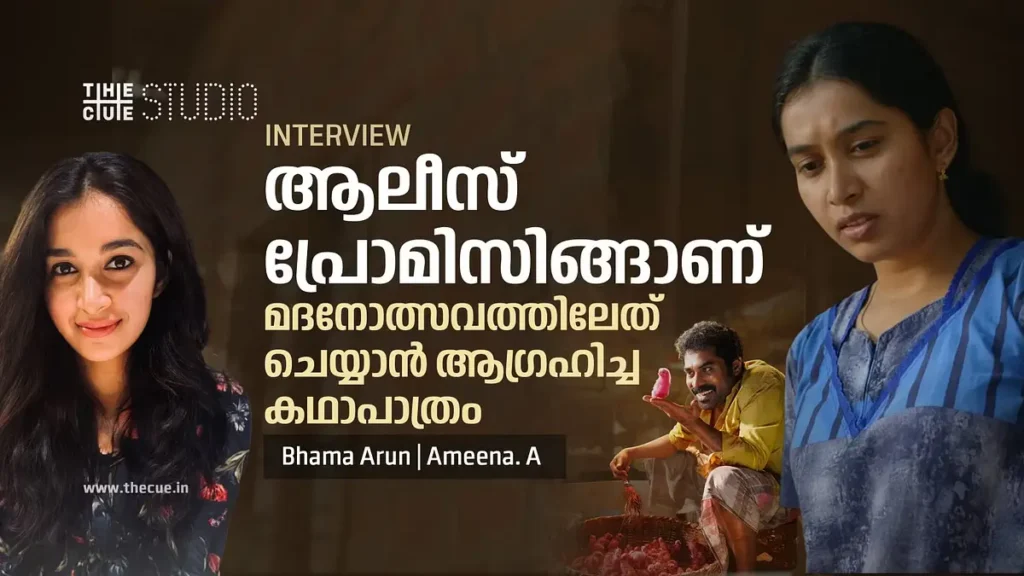 Missing a Signature: Sudheesh Gopinath
Though it was directed by Sudessh Gopinath, Madanolsavam has all Ratheesh Pothuval's trademark humour and deadpan set-up throughout.
Casting, Narration, Opening, Ending, in simple words it's Ratheesh pothuval everywhere. Eevn he did an extended cameo role as well.
Overall, I felt if Sudhessh could manage to add some unique elements we could have felt the freshness from a debutant director.
On the other hand, it's possible that Sudheesh Gopinath's influence was present in Ratheesh Pothuval's previous works, as he served as the chief associate director for all of those films.
Final Verdict
Madanotsavam is a solid family entertainer packed with witty one-liners. However, it falls short as a political satire, especially during the rushed climax. Climax was too fast and disrupts the convincing-natural flow of the film.
So, Madanolsavam is a dark-comedy enteratiner which failed to leave a lasting impact.