What's the big advantage of making a thriller film like Por Thozhil as a debutant, especially a homicide thriller? You might think it's the heart-pounding suspense or the dark and mysterious aesthetics.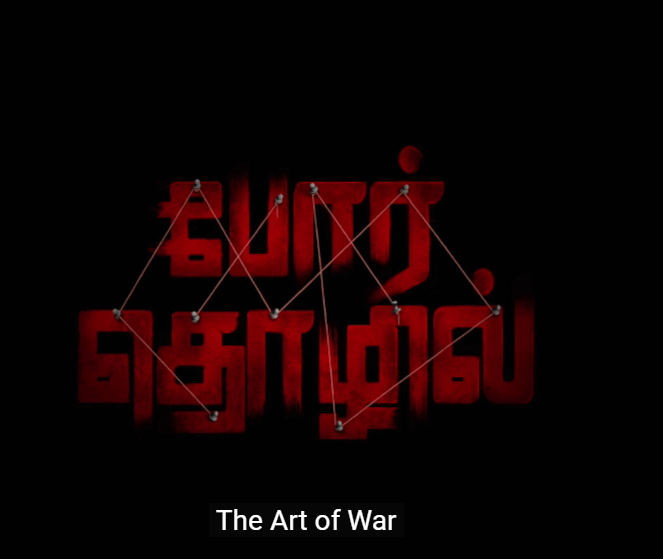 But from a scriptwriter's perspective, the real charm lies in its easiness. If you have a solid "whodunit" hook and a twist in the end, you need only to ensure a smooth investigation filled with a few impressive moments. For debutant directors, it's a surefire strategy. and there you have it. A recipe for minimum an above average status.
And that's where Por Thozhil fits in. It's a murder mystery that plays safe, sticking to the tried-and-tested formula.
It's thrilling, engaging and, above all, familiar. But is that necessarily a bad thing? Not at all!
Familiar Grounds, Engaging Watch
Pick any classic homicide thriller and you'll start seeing a pattern.
The detective often wrestles with personal loss, chronic illness, or a haunting past. He then stumbles upon an extraordinary case, perhaps involving a serial killer or a brutal murder. The movie ends with a twist; the detective overcomes his struggles; sometimes, the audience sympathises with the killer. While most cases end happily, occasionally the detective loses his life or his partner. There are outstanding exceptions like Chinatown or Memories of Murder. (Read why 'Memories Of Muder is different here.)
Por Thozhil doesn't deviate from this blueprint. And although this might sound repetitive, the real magic happens in the journey from the start to the finish. That's where the storyteller can truly make a mark.
From the classic 'Silence of the Lambs' to the recent Malayalam thriller 'Kooman,' the difference lies in the journey – the route it takes from the departure point to the destination.
However, Por Thozhil doesn't break new ground. It embraces the cliched template, with several elements reminiscent of countless other detective thrillers. Nikhila Vimal's character, buddy cop frustrations, mentor cop arrogance, serial killer, and the ending twist are all elements borrowed from a hundred other detective thrillers.
Falling Short of Convincing: The Local Flavour is Missing
One downside of Por Thozhil is that it misses out on the local flavour. The serial killer's backstory would make more sense in countries with lower population densities( 32/sq.km), like Canada or Australia but in Tamil Nadu with 555 people in a square kilometer, it's not that convincing.
Why are our filmmakers fixated on these Western-style plotlines?
Why not develop detective thrillers that resonate with our culture, demographics, and geography?
The last time I felt like I was watching an authentic Indian detective thriller was 'Joseph', not a mere adaptation of a foreign thriller. Even Ila Veezha Poonchira and Kooman were succesful in adding the local flavour and serving it as a genuine Indian Thriller.
Thrills and Chills: It's All About the Unravelling
Another bone I have to pick with Por Thozhil is how the narrative unfolds.
It seems as if the clues chase the detective, rather than the other way around. This takes away from the excitement or "got omething new" moment that should naturally come with a thriller.
For example, when you watch the Malayalam thriller 'Memories', you will find many occasions where the detective brilliantly did some outside-the-box thinking without his super-computer brain, which can remember and recall everything (like in Por Thozhil).
There's a scene towards the end where Prakash (Asok Selvan) decodes a 'who' in a coffee shop. For me, this was one of the most superficial decodings I've ever seen.
The lack of an intensive, painstaking investigative process can make the narrative feel a bit superficial and detracts from the immersive viewing experience.
Por Thozhil Cast: The Saving Grace
Despite the movie's shortcomings, the performances shine. Sarath Kumar is spectacular as the senior cop. Ashok Selvan's portrayal of Prakash, the rookie officer, also deserves applause.
Prakash (Ashok Selvan) is a newbie, and initially, Sarath Kumar has little hope or trust in him. There's a scene where Prakash determines the time of death by measuring the brain temperature of the dead body (If you watch thrillers, nothing new in the method). Sarath Kumar's subtle reaction beautifully conveys a sense of pride, a kind of "Paravayilley" reaction.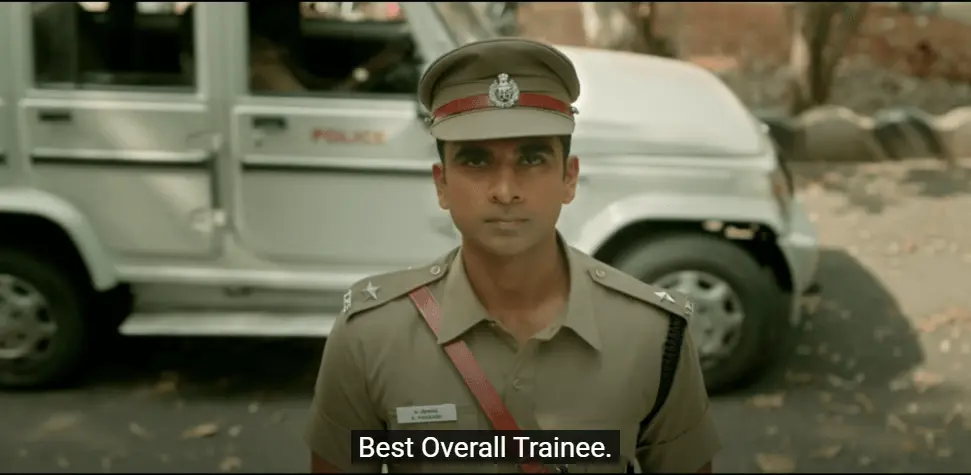 Sharath Kumar mesmerised me with his effortless acting and the subtle reactions throughout the movie.
The casting of late actor Sarath Babu is another highlight. His portrayal of the vulnerable and guilt-ridden antagonist brings a sense of realism to his character.
Nikhila Vimal, however, has room for improvement.I didn't see the character Veena in the film; instead, I saw Nikhila Vimal playing a supporting role to Sarath Kumar.
There's another character I want to mention, but that might be a spoiler. The casting could have been better there as well. It wasn't convincing considering body language, reaction, or emotional appeal.
My Suggestion
For debutant director Vignesh Raja, Por Thozhil seems like a safe bet. His clever blend of elements works for a mainstream audience, making the movie a passable watch for fans of the genre. Despite some missteps, the film is a testament to his potential as a promising filmmaker.
It's not groundbreaking, but it still manages to be an entertaining watch. The actors, especially Sarath Kumar and Ashok Selvan, do a fine job. If you're in the mood for a decent detective thriller, Por Thozhil might be just the ticket.