Who is Veeran? What is the Story?
(No Spoilers)
Veeran is about a man named Kumaran, played by Hiphop Adhi, who gains superpowers due to a childhood incident. He has the ability to control minds for a short period and can discharge electric arcs. The movie is set in a village where a corporate body, led by a character named Sharath, plans to implement a dangerous project.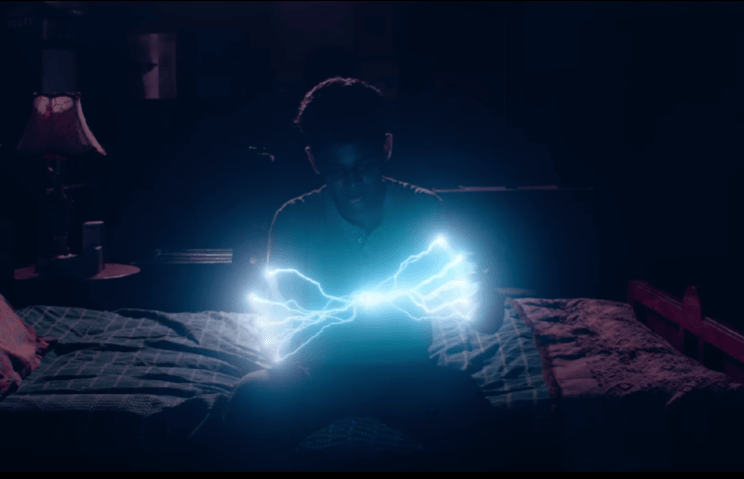 Kumaran decides to use his powers to protect his village and its people. He disguises himself as the long-forgotten guardian deity of the village, Veeran. The film's narrative revolves around Kumaran's journey in stopping the corporate project and how Sharath (Vinay Rai) plans to remove Veeran from their path.
The movie directed by ARK Saravan, explores themes of Myth, Massy-Superpower and village absurd comedy. Despite being a superhero movie, it tried to keep its touch with reality and village life, and these aspects make it interesting. The humor, action, and music add to the charm of the film.
It's Not Minnal Murali, It's a Mix-Bag
Veeran" does share some similarities with other films like Vijay's Velayudham, Nikhil's Karthikeya, Ram Kumar's Mundasupatti, and Basil Joseph's Minnal Murali. However, in the end it maintains its own identity, thanks to Da Vinci Code (Maybe an inspiration 🙂 ).
Veeran reminds us of "Velayudham" because of the dialogues, costumes, and the climax, where the protagonist assumes a guardian deity's identity to protect his people.
The character sketch of Veeran bears a resemblance to "Karthikeya".
The narration around the temple in "Veeran" is quite similar to "Mundasupatti", and there is even a dialogue referencing it.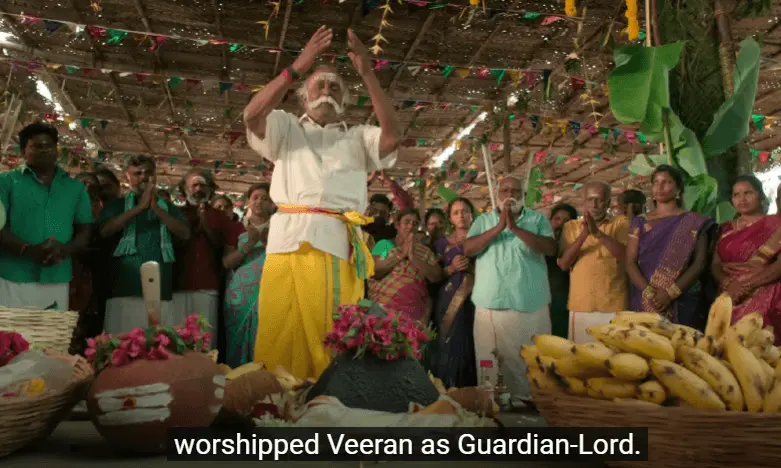 Minnal Murali seems to have inspired Veeran in its plot and acts. Even the character of Kaali Venkat in Veeran appears to be similar to Aju Varghese's role in Minnal Murali. Both characters provide comic relief and being a detective behind the main super-heroes.
The major difference between Veeran and Minnal Murali is in the writing. Minnal Murali has a steady, well-paced character development and transformation into a superhero, whereas Veeran tends to be more sudden in these aspects because of its poor writing.
What Could Have Been Better: Writing
Firstly, the pacing in the first half of the movie could have been better. The story's development and character introductions felt sudden and could have been more gradual to allow the audience to connect better with the characters and their transformations.
Secondly, the narrative suffers from various logical loopholes. This indicates that the script could have used a little more time and thought. A more tightly woven plot would have significantly enhanced the movie's overall impact.
Thirdly, the utilization of the superhero aspect of Veeran could have been done more creatively. The film does not fully explore the potential of Adhi's superpowers, especially in the confrontations.
Finally, the villain characters, played by Vinay Rai & R Badree, could have been more compelling. A stronger antagonist would have added more tension to the plot, making the story more engaging for the viewers.That's what worked best for Minnal Murali.
Why You Should Try Veeran
Unique Setting
Veeran is set in a rural backdrop, offering a fresh and inter
esting take on the usual urban-centric superhero movies. The depiction of village life and its nuances add to the film's charm.
This week, there are two super-heroes Spiderman and Veeran, I believe children should try this different superhero. Let them get a different perspective.
Superhero Theme
For fans of superhero movies, Veeran presents a novel, desi superhero, which isn't very common in Indian cinema, especially Tamil cinema. The unique powers of mind control and discharging electric arcs set our hero apart.Thanks to Minnal Murali for this initiative.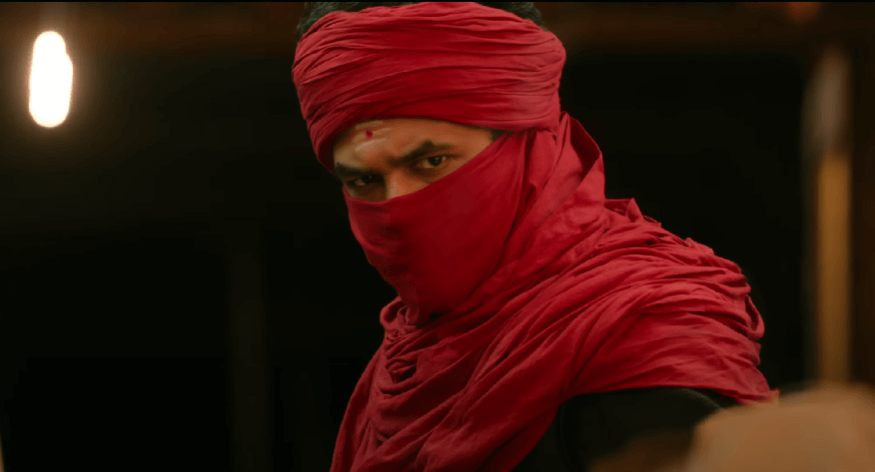 Performance of Hiphop Adhi, R Badree & others.
Hiphop Adhi, as the lead character, delivers a solid performance. His portrayal of the superhero character, with all its complexities, is commendable and a major reason to watch the movie. R Badree nailed his role as a villain.
Good use of Comedy & Myth
The film manages to weave in subtle-humor throughout the plot, making it entertaining. Especially, the situational comedy sequences involving R Badree is a special treat. There is a surprise comedy for you from Munshikanth and Kaali Venkat in the climax.
The way Veeran(Kumaran) uses Myth, is intriguing, it clearily shows how religious systems works, this is where I felt like Veeran is a mediocre Mundassupatti. But still it's worth considering there are no creepy romantic track.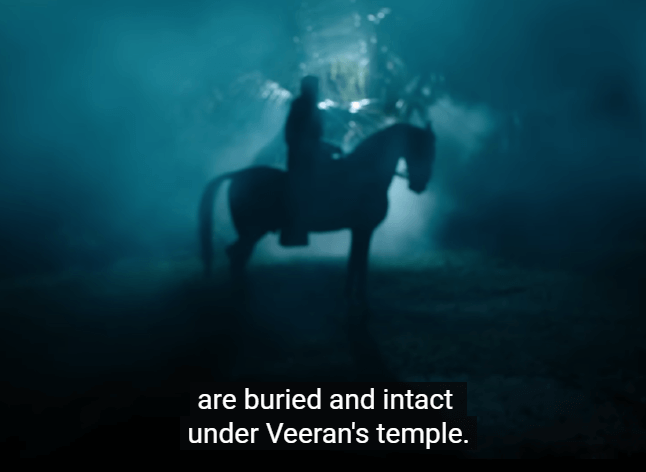 My Suggestion
Veeran doesn't quite reach the heights of films like "Minnal Murali", it still manages to entertain and engage the audience to a certain extent.People were laughing and clapping at theatre, especially children enjoyed the most, I guess.
Remember the first half is slow-paced & poorly written, but in the second half Veeran team did a better job. You may find some thrilling moments.
If you're a fan of superhero movies and are interested in seeing a different take on the genre, Veeran could be worth a watch. But go in without high expectations, and you might find yourself enjoying the film.
If you are looking for OTT Releases this week, here are my suggestions.