I am a growth Marketer. As growth marketers, understanding consumer buying behavior is not just a requisite; it's a cornerstone that determines our strategies' effectiveness. It encompasses a wide spectrum, ranging from simple habitual buying to the intricacies of complex buying behavior.
Let's delve into this multifaceted subject and decode some prevalent models and types of consumer buying behavior that shape marketing practices today.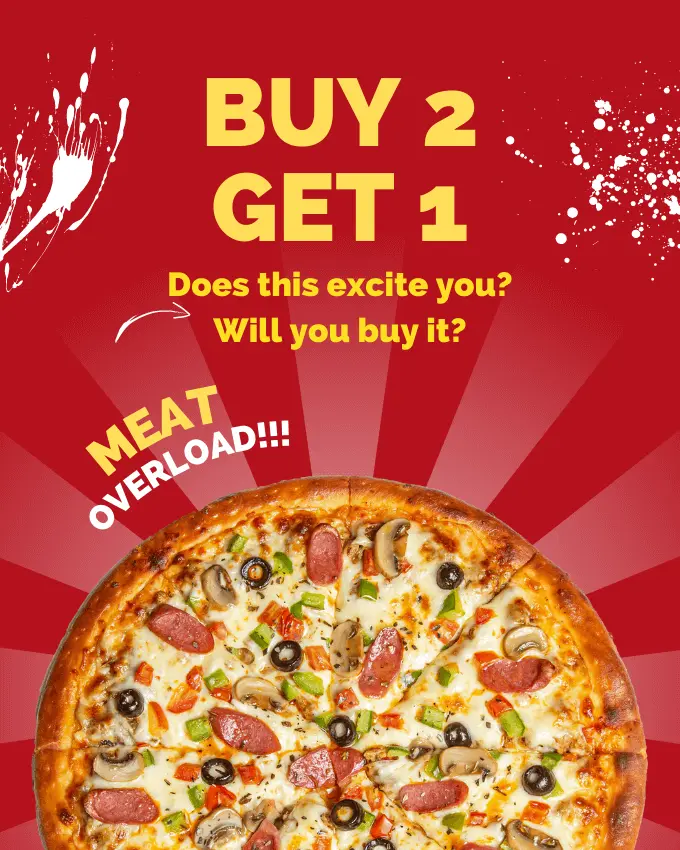 Consumer Buying Behavior: The Basics
Consumer buying behavior refers to the actions consumers take before, during, and after purchasing a product or service. This includes recognizing a need, searching for information, evaluating alternatives, making the purchase, and post-purchase evaluation. Numerous factors, such as cultural, social, personal, and psychological, influence this process, altering the buying behavior model at each stage.
Types of Consumer Buying Behavior
According to Philip Kotler, a pioneer in the field of marketing, there are four types of buying behaviors:
Complex Buying Behavior
This occurs when consumers are highly involved in a purchase and perceive significant differences among brands. For example, when buying a new car or a house. Here, the consumers will undertake a full information search, followed by a thorough evaluation process.
Dissonance-Reducing Buying Behavior
This happens when consumers are highly involved but see little difference among brands. This can be observed while buying products like carpeting, where the consumer might not know much about the product, but the cost of purchase is high.
Habitual Buying Behavior
Low consumer involvement and few significant perceived brand differences typify this. For example, consumers buying everyday products like salt or milk.
Variety-Seeking Buying Behavior
This is characterized by low consumer involvement but significant perceived brand differences. Consumers might switch brands for the sake of variety rather than dissatisfaction. For example Chips, Sweets or even Apparels.
Consumer Buying Behavior Models
There are various models to illustrate consumer behavior.
Nicosia model
The Nicosia Model of Consumer Behavior: Francesco Nicosia proposed this model, focusing on the relationship between the firm and its potential consumers. The model proposes a circular flow of events divided into four major fields: problem recognition, predisposition to act, evaluation of the action's feedback, and the firm's response.
Problem Recognition
The journey begins when the consumer realizes a need or a problem that needs to be resolved. This awareness can stem from many triggers – an empty fridge, an expired insurance policy, or a fading perfume. Once consumers acknowledge this discrepancy between their current state and their desired state, they set out on their buying journey.
Predisposition to Act
Once the need is identified, consumers proceed to the stage of predisposition to act. Here, they start gathering information about potential solutions to their problem. They may turn to various sources – search engines, social media, or word-of-mouth referrals. Based on the acquired information, consumers form attitudes and develop a predisposition towards certain products or services.
Evaluation of the Action's Feedback
After the purchase, consumers evaluate their decision, experiencing either satisfaction if the product meets their expectations or dissatisfaction if it doesn't. This post-purchase evaluation forms an important feedback loop in the consumer buying process. It significantly impacts their future purchasing behavior and loyalty towards the brand.
The Firm's Response
Finally, the cycle concludes at the firm's end. Businesses must pay heed to consumers' reactions and feedback. Whether it's a product review, a complaint, or a testimonial, companies need to respond effectively. This could involve improving the product, rectifying the service issues, or simply acknowledging the feedback. The firm's response can profoundly influence the consumer's perception and future buying behavior, thereby initiating a new cycle of the consumer buying process.
In essence, the Nicosia model provides a broad perspective on consumer behavior, emphasizing the interactive relationship between the firm and the consumer. It is a reminder that the consumer buying journey is not a one-way street but a dynamic, circular process that requires continuous engagement and adaptation from businesses.
The Kotler Model
The Kotler Model: Philip Kotler presented a model that depicts a rational buying process. This model includes five stages: problem recognition, information search, evaluation of alternatives, purchase decision, and post-purchase behavior.
Problem Recognition
Similar to the Nicosia model, the journey starts with problem recognition. This is when a consumer identifies a need or recognizes a problem that needs to be solved. The need can be triggered by anything that leads to a discrepancy between the consumer's current state and their desired state. Whether it's a broken device, an empty pantry, or the desire to learn a new skill, the process begins with recognizing the 'problem'.
Information Search
Once the problem or need is identified, the consumer moves to the information search stage. This involves researching different solutions to address the recognized need. Consumers may seek information from personal sources such as friends and family, commercial sources like advertisements, public sources including news reports, and experiential sources, which could be their past experiences with a product or service.
Evaluation of Alternatives
Armed with information, the consumer then evaluates the various alternatives available. They consider various factors such as price, quality, features, brand reputation, and reviews. Each consumer may evaluate these factors differently based on their individual preferences and needs.
Purchase Decision
Following the evaluation stage, the consumer is ready to make a purchase decision. They choose the product or service that best meets their needs based on the evaluation process. However, this stage can still be influenced by other factors, like unexpected situational factors, negative feedback, or a sudden change in financial situation.
Post-Purchase Behavior
The final stage is the post-purchase behavior. Once the product is used or the service is experienced, the consumer assesses their satisfaction or dissatisfaction. If the product or service meets or exceeds their expectations, they will likely become a repeat customer and might also become a brand advocate. However, if their expectations are not met, they might experience 'post-purchase dissonance,' leading to regret or returning the product.
The journey might not end here, as their experience and feedback could potentially start a new journey, either for themselves or for other prospective consumers.
Understanding these stages is crucial for marketers as it allows them to cater to consumers' needs at each stage effectively, ultimately guiding the consumers towards choosing their product or service.
Buyer Behavior Analysis and Factors Influencing Consumer Behavior
Buyer behavior analysis involves the examination of the decisions and actions of buyers in the marketplace. It includes understanding what motivates consumers, what deters them, and the factors influencing their purchase decisions. Some of the major factors include cultural, social, personal, and psychological aspects.
For example, cultural factors like religion, social class, or ethnicity can influence a person's needs and behaviors. Similarly, social factors such as reference groups, family, or roles and statuses can also affect a person's buying decisions.
To read more about Factors Influencing Consumer Behavior click here.
Factors Affecting and Influencing Consumer Buying Behavior
There are various factors that affect consumer buying behaviour significantly. These include psychological factors such as perception, motivation, and lifestyle; personal factors like age, occupation, and economic status; social factors such as family, social roles, and status; and cultural factors like nationality, religion, and social class.
Organisational buying behaviour, on the other hand, involves decision-making by a group or an organization. It is influenced by factors such as the size of the organization, its business nature, and the roles of the decision-makers.
Consumer Buying Behavior in Different Sectors
Taking a sector-specific view can give us more refined insights. For instance, when considering consumer buying behaviour towards insurance products, factors such as the consumer's financial situation, perceived risk, and the complexity of the product come into play.
The Impact of Social Media on Consumer Buying Behavior
In today's digital age, social media significantly impacts consumer buying behaviour. Platforms such as Facebook, Instagram, and Twitter provide consumers with vast information about products and services. Reviews and recommendations on social media can considerably influence a consumer's decision to purchase a product or service.
Summary
Unraveling consumer buying behavior is akin to understanding the human psyche, shaped by myriad external and internal factors. As growth marketers, appreciating these dynamics and adapting to them can pave the way for successful marketing strategies. It's like setting sail on a sea, the tides of which are the consumers, ever-changing, ever-evolving. To navigate it successfully, understanding and adapting to its ebb and flow are essential.
Remember, as Aristotle said, "Man is by nature a social animal," and the marketplace is our modern-day social arena. So, let's use these insights, understand our consumers, and build our marketing strategies to resonate with their needs, desires, and behaviors.
Stay tuned for more such insightful journeys.