Suicide (2014), is an intricate Israeli thriller full of suspense, starring Mali Levi, Dror Keren & Igal Naor. This was originally titled as 'Hitabdut'.
Available at Netflix with English Subtitles.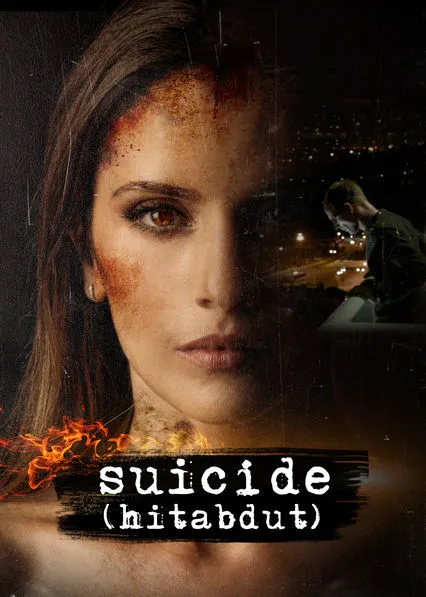 The thrill from "The Usual Suspects," a hit Hollywood film of 1995, inspired Benny Fredman, the Israeli director, to make this daring film.
This is one of the first very first action thrillers in Israeli cinema history. Now, let's get into the story.
The Mysterious Suicide: The Start of the Story
Set in Jerusalem, this thriller stars the stunning Mali Levi as Dafna. Her husband, the owner of a music store, is discovered dead. While it first appears that Oded, her husband, committed suicide, the keen and meticulous Police detective Romi Dor believes otherwise, suspecting a murder instead.
The detective suspects Dafne. Her husband owed lots of money to a scary gangster named Muki, who's now threatening Dafna and her family.
Muki is a strange man who is obsessed with the story of William Tell and the apple. He has two scary helpers, one of whom has lost an eye. The story about how he lost it is really gross.
Oded's Troubles: From Business to Gangsters
Oded, Dafna's husband, had many problems. He had to deal with the tax police, dangerous men, and a business partner who was always worried. His mother-in-law didn't respect him either. His wife, though brave and smart, didn't know about his troubles. The movie has lots of bad people, and sometimes it feels like too much. You can still guess what's going to happen.
Juggling Time: The Story's Non-Linear Structure
The story manages to hold the viewer's attention to the very end without diluting the suspense created by the highly intricate contexts.
The movie kicks off promisingly, but due to its non-linear narrative, it could potentially lead to some confusion.
Furthermore, the film includes unexpected time jumps that may complicate the audience's understanding of Dafna's emotions and intentions.
It could have been easier to understand if it was told in order or just from Dafna's point of view. What I like most about this movie is the great camera shots at night.
The Final Verdict: Is It Worth the Ride?
This movie is a good choice if you want to watch a thriller. But, it can get too complicated sometimes. Don't expect a commercial gripping thriller, this one is for the slow-burner fans.
Don't think too much about the story. Just sit back and enjoy the movie. You may experience a different thriller from Israel.