The title of the movie Kathal (2023), which translates to 'Jackfruit' in English, is a curious choice.
It is this curiosity which makes me give a try for this comedy-thriller from Netflix this week. Maybe, we can consider it as an answer to Amazon Prime's Dahaad, which released last week, considering the core plot.
Yashowardhan Mishra's direction takes us through an eventful narrative, highlighting the socio-political dynamics, caste prejudices, and gender biases in an Indian semi-urban setting.
Plot of Kathal (2023)
The plot revolves around a bizarre case of missing jackfruits that propels the story into unexpected territory.
The jackfruits aren't your regular type; they're a rare breed from Malaysia, owned by a local MLA (Vijay Raaz) who values them highly, not for their taste, but for their role in his political ambitions.
These jackfruits, when pickled, are his secret recipe to win over political allies. One day, the jackfruits mysteriously vanish from his garden, throwing the town into a frenzy.
Here comes our heroine, Inspector Mahima Basor(Sanya Malhotra). She's a dedicated and diligent police officer, driven by her commitment to solve crimes and bring justice.
When this peculiar case of the missing jackfruits falls into her lap, she doesn't shy away. Instead, she dives right into the heart of the mystery, unafraid of the oddities and absurdities it brings.
But just as she begins to unravel the enigma of the missing jackfruits, she stumbles upon an even darker secret lurking beneath the town's surface.
This unexpected twist takes her on a path that is far removed from her initial assignment.
Find The Answers by Watching Kathal(2023)
So, what does Inspector Mahima find?
What does the missing jackfruit case have to do with the darker mystery she uncovers?
And can she manage to solve these intertwined cases while dealing with the complexities of her personal life and the societal biases of her small town?
Well, to get these answers, you'll have to dive into the vibrant world of "Kathal"
Trust me, it's a ride filled with comedy, intrigue, and a dose of social satire you wouldn't want to miss!
Perfect Casting With Poor Costumes
The performance of the "Kathal" cast is truly one of the highlights of the movie, bringing depth and authenticity to the storyline.
The lead role of Inspector Mahima Basor is played by the versatile Sanya Malhotra, who has already proven her acting prowess in several previous roles. I believe she is the new Radhika Apte of Netflix.
In "Kathal," she continues to impress, beautifully balancing her character's charm and firmness. She delivers a performance that's both compelling and endearing, offering a fresh portrayal of a diligent police officer.
Supporting Sanya is the talented Anantvijay Joshi. His portrayal of a junior police officer brings a dynamic element to the film, contributing to its overall charm and depth.
Neha Saraf, known for her excellent comic timing, also joins the "Kathal" cast, portraying the challenges of a professional woman balancing work and domestic duties. Her performance adds another layer of relatability to the story.
Veteran actors Vijay Raaz and Rajpal Yadav bring their trademark humor and style to their roles as a manipulative MLA and an enthusiastic local journalist, respectively. Despite the peculiar choice of wigs for their characters, they manage to deliver performances that are both enjoyable and memorable.
Why Should You Watch Kathal Movie ?
The "Kathal" movie is a perfect blend of social commentary, humor, and excellent performances.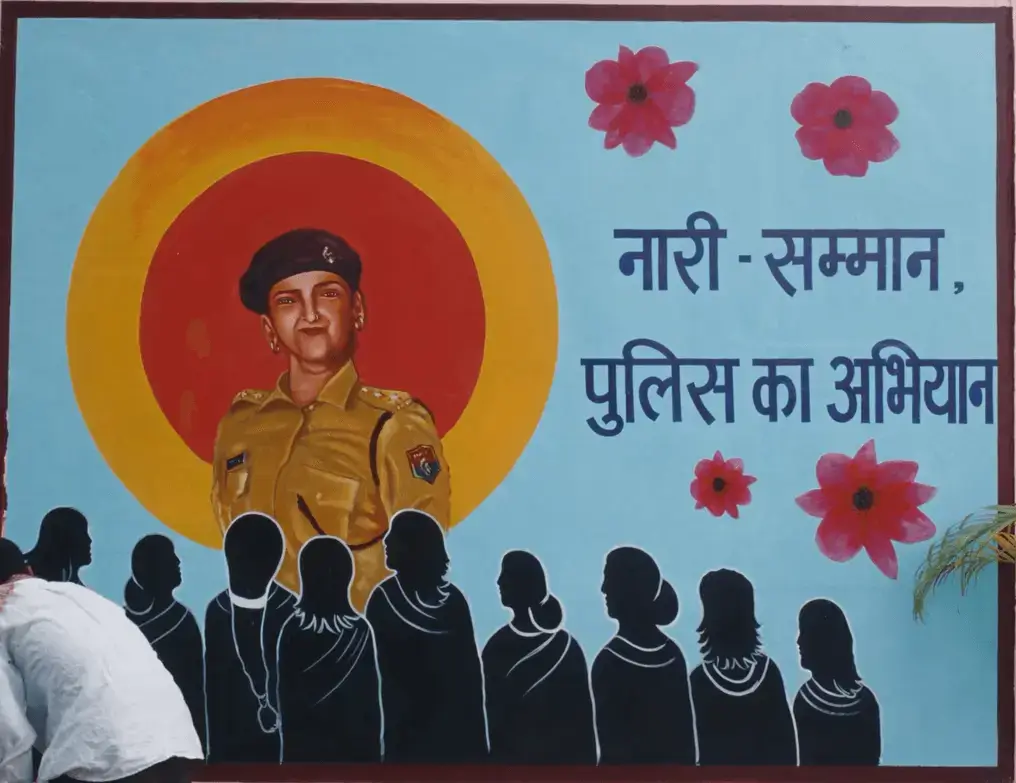 It sets itself apart by using a unique storyline – the mysterious disappearance of two prized jackfruits – to highlight deeper issues prevalent in society.
One of the key reasons to watch the "Kathal" movie is its successful portrayal of the socio-political landscape of small-town in North India.
It doesn't resort to preaching or making lofty statements. Instead, it nudges viewers gently towards acknowledging and understanding the biases and loopholes in our society.
The nuanced performances of the "Kathal" cast further enrich the film. Sanya Malhotra's character, Inspector Mahima, is particularly noteworthy. She is not just a police officer on a mission, but a woman striving for respect and equality in a male-dominated world.
The movie also benefits from its balance of serious themes with light-hearted moments. The injection of humor keeps the tone enjoyable, ensuring that the audience stays engaged while absorbing the film's key messages.
In conclusion, if you appreciate cinema that makes you laugh while also making you think, the "Kathal" movie is a must-watch.
Where to watch Kathal?
So, why wait? Try "Kathal" from Netflix and let me know your thoughts in the comments.
Check out more reviews on our latest releases page.
Written by Akhil Pillai