Whenever someone inquires about my favourite romantic films, my mind categorises them into 'pre-The Lunchbox' and 'post-The Lunchbox' eras. Before experiencing The Lunchbox, it was '10 Things I Hate About You' and 'Kandu Kondein Kandu Kondein,' but not any more. 
'In the Mood for Love' and 'As Good As It Gets' are my favourites from the post-Lunchbox era. This transformative journey commenced with a simple, unassuming film from 2013 directed by Ritesh Batra—'The Lunchbox.'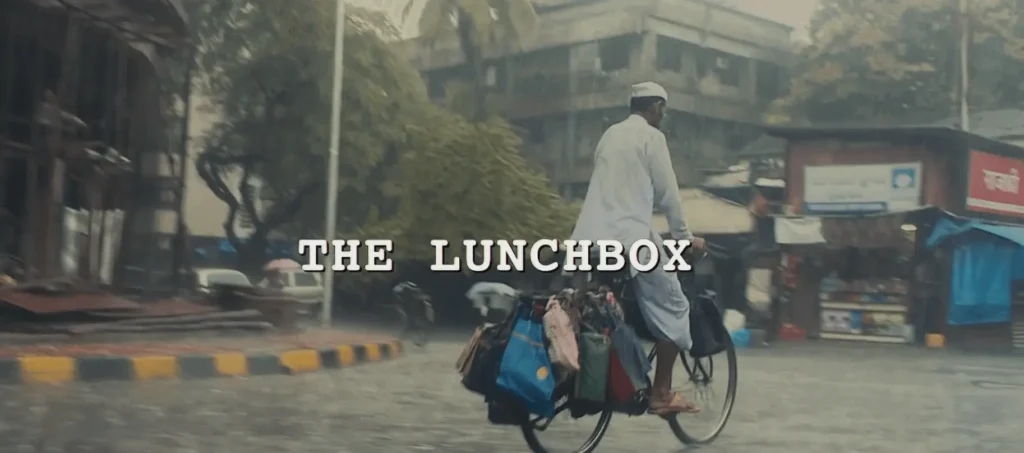 The Lunchbox: A Lens into Realism
This movie is not just for a weekend entertainment; it offered me a fresh lens through which I could explore the nuanced, unspoken dialect of human connections.
The movie is set in the bustling life of Mumbai, home to the renowned dabbawalas and their near-perfect lunch delivery system. However, an unusual mix-up one day led a dabbawala to exchange lunchboxes, it became the link for an unexpected companionship between Saajan Fernandez and Ila.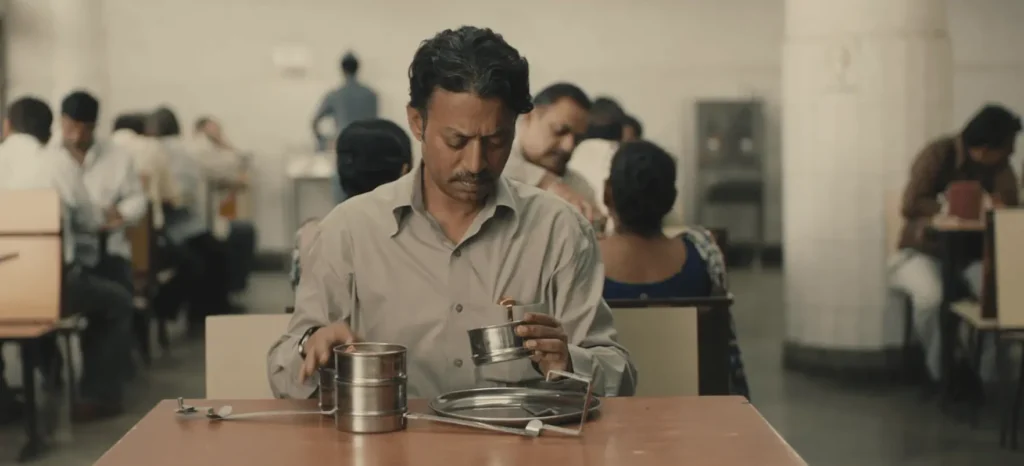 As an accountant on the brink of retirement, Saajan's character reflects every scene with an air of melancholy that resonates with anyone who has ever gone through loneliness once.
Saajan's routine commute to work begins with a Mumbai urban bus ride, accompanied by a stop at his late wife's grave before heading to his mundane accountant job.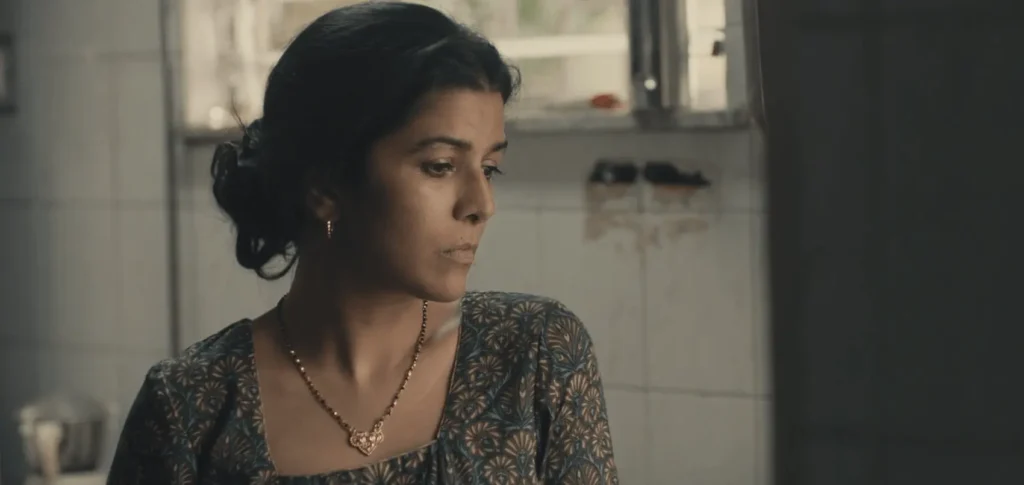 On the other hand, we have Ila. Movie begins with Ila, a housewife who tries to get her husband's attention by making tasty lunches for him. She thinks the way to a man's heart is through his stomach. Her neighbor, Deshpande aunty, helps her out with recipes, joking that her husband will build her a Taj Mahal after tasting the food. Ila sends a lunchbox to her husband's office using a dabbawala.
From Salty to Sweet: The Beginning
When fate humorously redirects Ila's delicious lunchbox to Saajan, Saajan's response to the first meal is precisely what you'd expect from a lonely accountant uncle – "Dear Ila, the food was very salty today."
That's all he has to say about the meal Ila put her heart into. However, this complaint marks the beginning of a unique bond between two lonely souls. Here begins the beautiful tale of 'The Lunchbox'.
What follows is a series of letters exchanged between Saajan and Ila.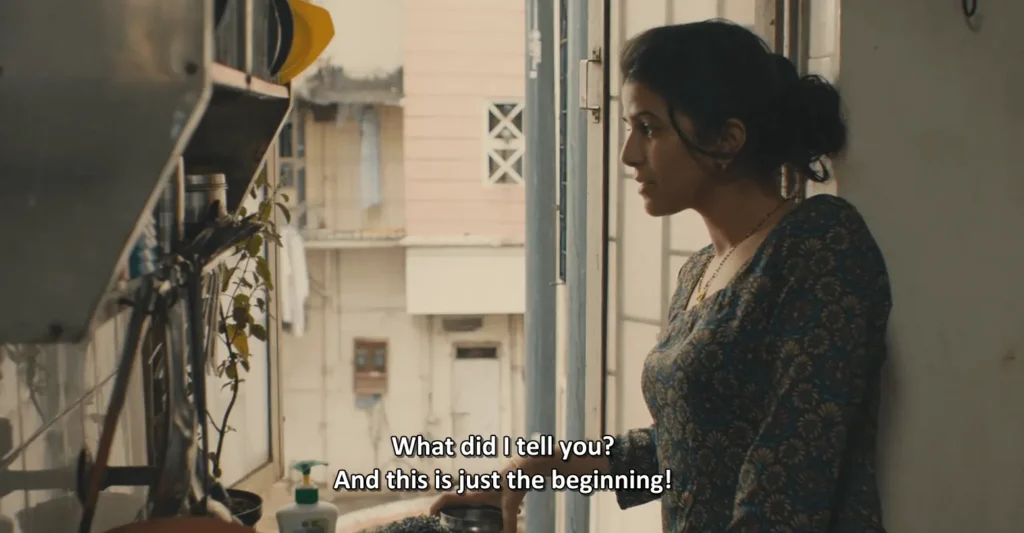 Saajan's letters give a glimpse into his life and the changing world around him, like when he mentions,
"Life is very busy these days. There are too many people and everyone wants what the other has. Years ago you could find a place to sit on the train every now and then but these days it is difficult…When my wife died she got a horizontal burial plot. I tried to buy a burial plot for myself the other day and what they offered me was a vertical one. I spent my whole life standing in trains and buses and now I will have to stand even when I am dead."
This newfound mode of communication allows them to open up in ways they hadn't with anyone else before.
This is where I want to tell you, 'The Lunchbox' isn't merely a story of romantic inklings; it's just one layer of it.
Why The Lunchbox is More Than a Romantic Film
The Lunchbox is a film that explores a wide range of human emotions and relationships through its simple but powerful storytelling. It's not just a love story between Ila and Saajan. It's also a story about several characters who are searching for comfort and connection in their mundane loneliness.
Every character in 'The Lunchbox' has a touch of loneliness. Ila is trying hard to bring back the missing spark in her marriage; Saajan, a sad widower stuck in the same office job for over thirty-five years without even a friendly chat with his office neighbor; Aslam, the orphan seeking familial bonds; and the Deshpande couple, each lost in their own realm of silence. Even young Yashvi, Ila's daughter, seems quiet and serious throughout the movie. Something not common for a child of her age.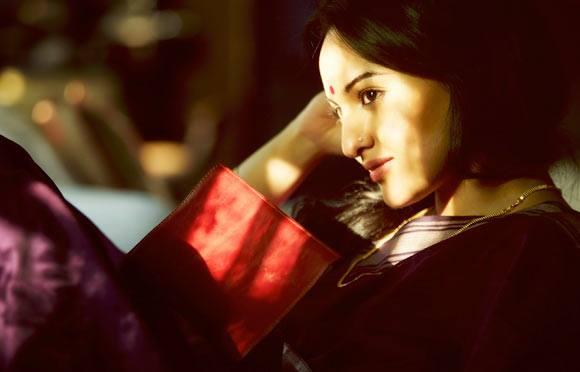 Maybe this is the same reason, why I am obsessed with the characters of 'Lootera' and there Pakhi resonates with the same echo of solitude.
What Lies Beyond Romance in The Lunchbox?
Lens 1
There are multiple instances where The Lunchbox proves that it's talking about human connections, a deep bond that's formed between people when they feel seen and valued—not a curious attraction or mere romance.
One line from Saajan beautifully captures the underlying theme of his and Ila's shared bonding: "I think we forget things if we have no one to tell them to." This simple line tells us about the deep need we humans have for connection. It also shows how good it feels to find someone to share our everyday moments with, whether they're boring or happy. Aslam, Deshpande Aunty, Saajan, and Ila are all looking for this kind of connection.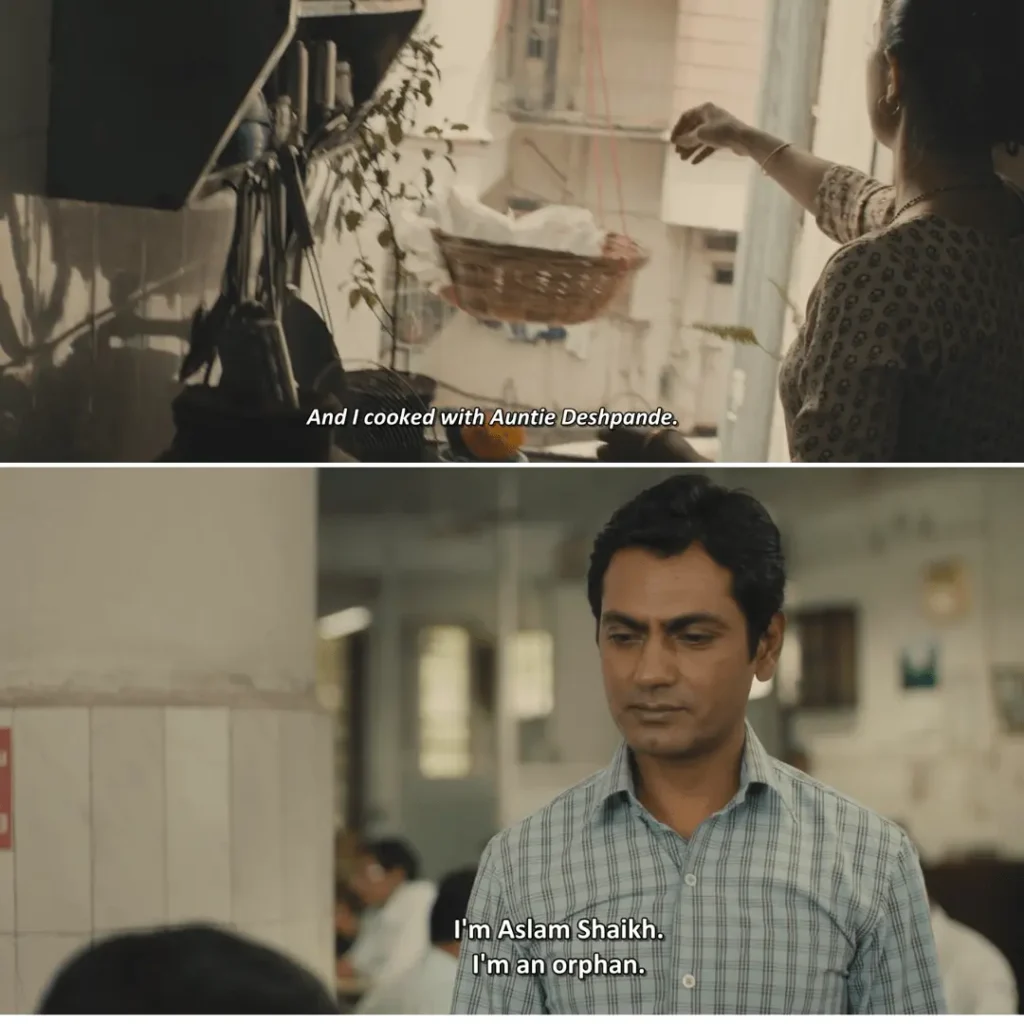 Just like Ila is searching for a new spice to rekindle her husband's affection, each character is searching for something missing in their lives, and that missing piece is a bond to share!
In addition, look at the vegetable Ila chosen for her delicious dishes. Bitter Guard, Baby pumpkin aka Tinde & even Brinjal —could be a metaphor for their unconventional life choices, or maybe it seems like a gentle reflection of narrative's core, where bitter experiences pave the path to the sweet essence of companionship, understanding, and perhaps a subtle hint of romance as well.
Lens 2
The Lunchbox is a film that celebrates the unity and diversity of the human connections. The characters in the film come from different shades of life though they are connected beautifully like a string of pearls.
Saajan's poetic observation is a beautiful example of this. In a scene, Saajan explains his reflections on a painter's works, "I felt like stopping to look at a painter's works. All his paintings are exactly the same but when you look close, real close, you can see that they are different, each slightly different from the other…"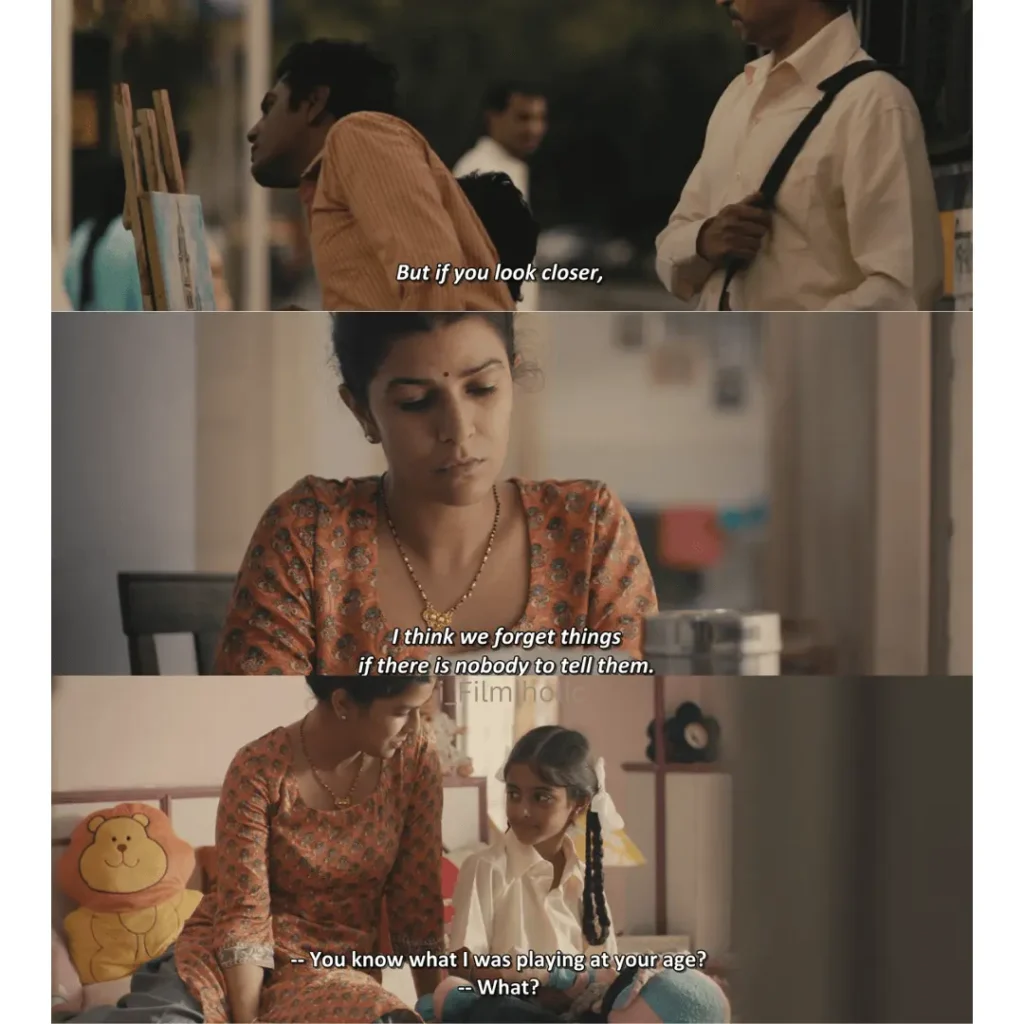 He sees himself in one of those paintings; he compares people to paintings, noting that they may all seem similar at first glance, but when you look closely, you can see the unique differences that make each individual special.
This is exactly what you are seeing in the film. In one angle, they all are same. But if you look close, you will see the differences.
Aslam is a Muslim, Saajan is a Christian, and Ila is a Hindu. Saajan writes in Queen's English, I never heard someone referring to a 'Brinjal' as an 'Aubergine' and Ila replies in Hindi.
Deshpande Aunty and Ila share a deep emotional bond, even though they do not have a visual connection. This is because they are both able to sense and understand each other's feelings.
Here communication goes beyond language, diversities, and limitations; it's tapping into the essence of human connection.
The Lunchbox and its Painful Romance
In the romantic parts, Saajan's sadness really hits you when he opens up to Ila, saying that he can only dream through her young hopes. He mentions, "No one buys yesterday's lottery ticket." This is a honest way to say that his own dreams are fading away.
But Saajan's thank you to Ila is really heartwarming. He tells her, "You are young, you can dream. And for some time you let me into your dreams and I want to thank you for that." You can really feel that he means it.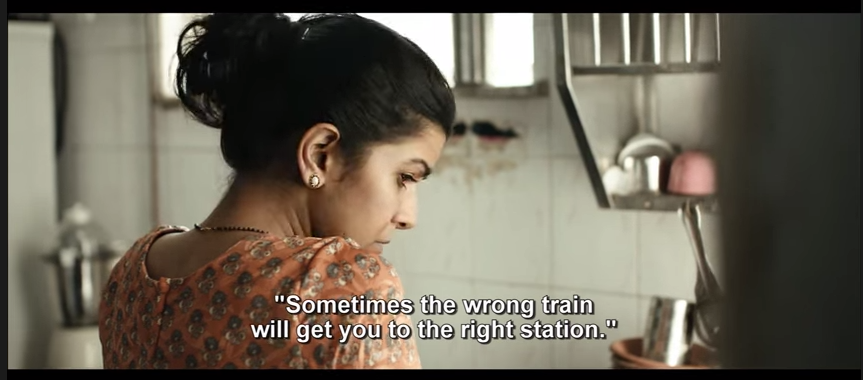 As the story moves on, Saajan sees that life still has more for him to experience. This part leaves you smiling with hope.
The movie gently encourages us to find the sweetness in the bitter, to look beyond the ordinary, and to appreciate the simple joys that life places in our everyday lives.
In doing so, The Lunchbox is not just a movie; it is a gentle nudge to appreciate the unspoken, the unexpressed, and the unnoticed nuances of human connections around us. In the beginning of the movie, we see Saajan's neighbour, a young girl, closing the window on him, but by the end, that same little girl is waving at Saajan, and Saajan smiles back.
Reheating The Lunchbox: A Cliched Angle on the Ending
The ending of The Lunchbox really a debatable topic. The internet is full of explanations on climax interpretations. At first, I liked open endings but not recently, since, it confuses us.
Here are my two cents on The Lunchbox ending.
A part of me, maybe the pessimist Akhil, thinks that Ila might have given up and ended her life. When she took off her jewellery, it reminded me of the lady who jumped from the terrace to find peace (news in the movie).
Positive Akhil looks into Deshpande Aunty tells Ila that she was able to clean a running fan. Could this news have given Ila the courage to clear up her own life's messes? Will the train bring Fernandez to Ila before she leaves? I hope so, deeply.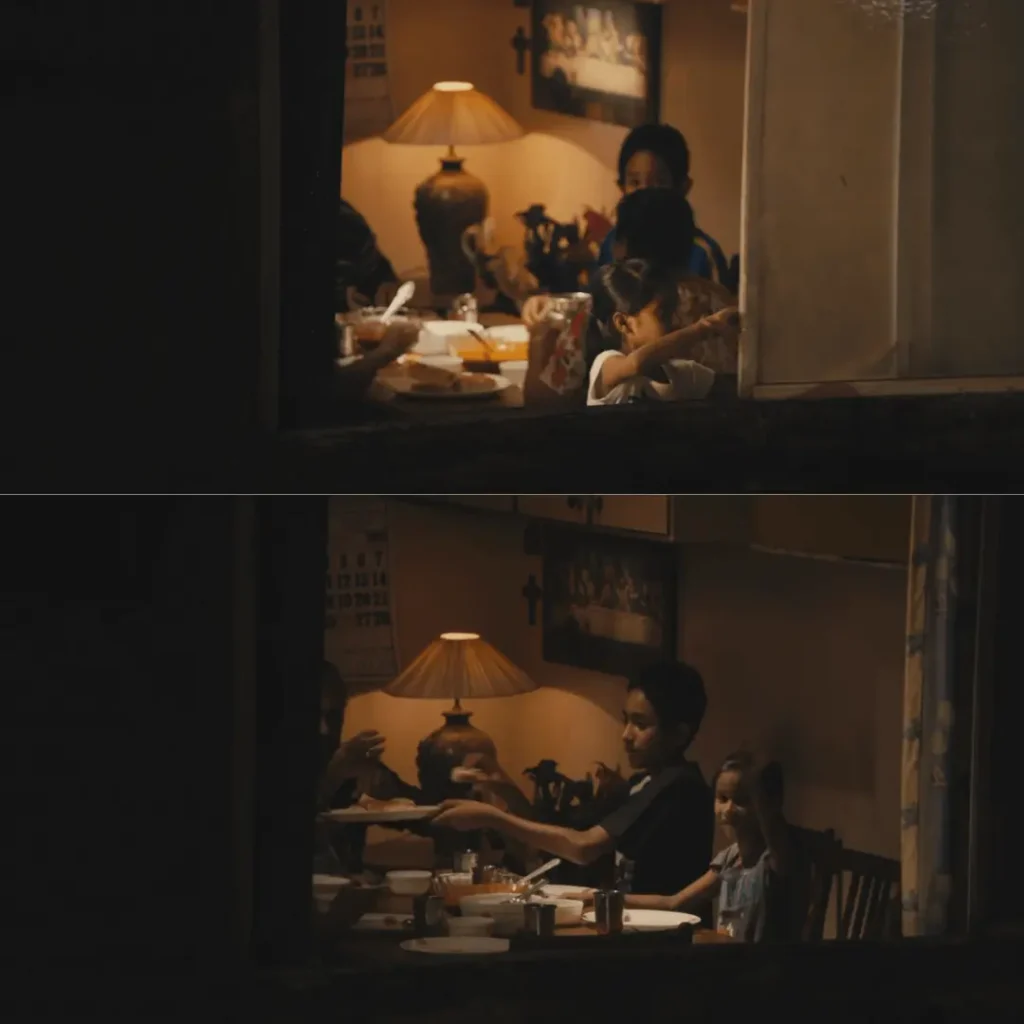 The Lunchbox tells the stories of people tied together by thin strings of chance: a dabbawala's mistake, voices across the old walls of a worn building, a basket dropped from one window to another. A lonely man and his letters, a housewife and her delicacies… Through life's unsure moments, they all found relief in a unexpected bonds, and in the midst of loneliness, sparks of connection showed up, warming the hearts stuck in life's endless give and take.
The Lunchbox is an experience about the simple everyday interactions between people that make a difference.  Experience it!