Since its OTT release, the Telugu movie Baby (2023) directed by Sai rajesh Neelam, has been the talk of the town. Viral reels and memes are flooding social media with taglines such as "it's a message to the new generation" and "it's the reality of our present generation." But is this film really a mirror to contemporary relationships, or is it propagating outdated social norms and stereotypes? Let's try a detailed analysis.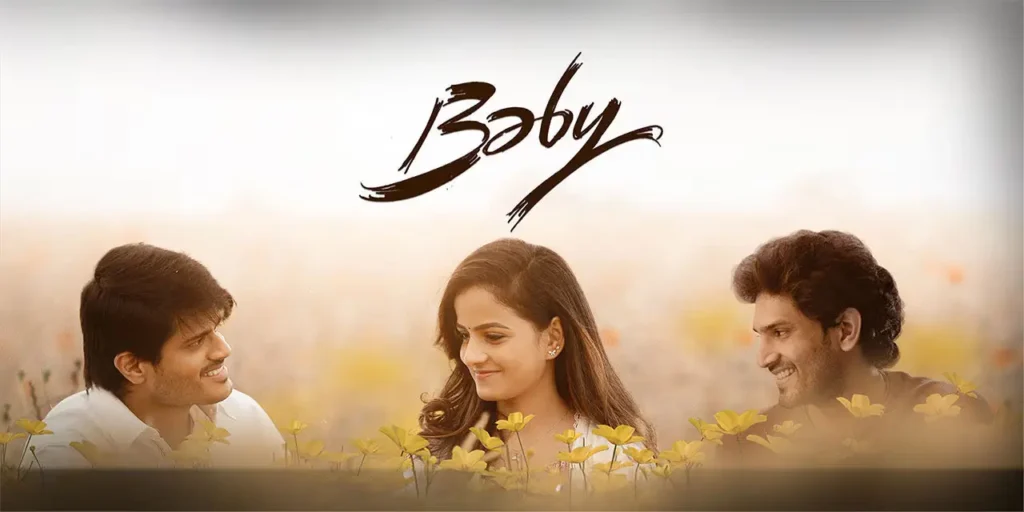 If you haven't seen the movie yet, please watch it here, or read the story here.
Is It Really a Love Story?
On the surface, Baby (2023) appears to be a love story, but is it really? It seems to perpetuate outdated notions from the 80s and 90s, where a woman's character is judged based on her attire or lifestyle choices.
Remember how Neelambari was portrayed in the movie Padayappa? Or consider the characters of Vani Vishwanath in Malayalam cinema, and similar examples in the Telugu industry with second heroines in movies.
Just like them, Vaishnavi is subjected to a set of unfair expectations and judgements.
Questionable Messages
One of the alarming messages that Baby seems to deliver is that stalking is acceptable behaviour. Vaishnavi finds herself in a situation where she accidentally kisses Viraj. Though she realises her mistake and apologises, Viraj continues to stalk her, disregarding her repeated refusals.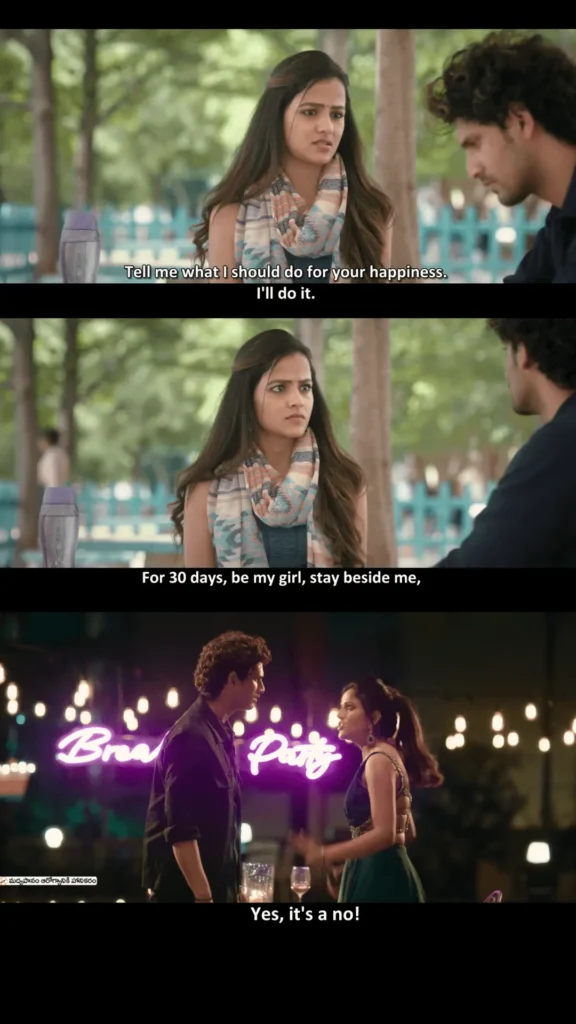 Anand, on the other hand, is portrayed as a possessive lover. While he does make sacrifices for Vaishnavi, such as gifting her a phone, these actions are often more about him than about her. His possessiveness often overshadows other critical aspects of his life, like his relationship with his mother.
The film appears to be whitewashing the male characters while darkening Vaishnavi's character to an extreme extent. But why?
The Psychology Behind Audience Reactions
The mass audience seems to empathise more with Viraj and Anand, while vilifying Vaishnavi. This bias might be rooted in traditional gender roles and social norms that unconsciously influence our judgement. Vaishnavi's character challenges these norms or mindsets that our typical audience has, thereby eliciting a stronger negative reaction from the audience.
The film's commercial success and viral scenes beg the question: why are people resonating with it? It's not necessarily because the film portrays reality, but perhaps because it confirms existing biases and beliefs. This is where I believe directors and script writers should be more responsible and try to make some differences instead of following the masses.
The film taps into the general scepticism around modern relationships & choices, packaging it as the real story of this generation, when, in fact, it might be perpetuating harmful stereotypes and norms.
Why Do Mass Audiences Hate Vaishnavi, not Viraj?
In my opinion, Viraj is the real antagonist of the movie, and he is the real villain. Still, people hate Vaishnavi. Why?
Traditional Gender Roles and Expectations
In our culture, traditional gender roles often portray women as the moral compass in romantic relationships. They want every woman to be like Sita, but men can be Krishna or Rama, depending on the hero. If Pawan Kalyan does the same thing in Badri or Jr. NTR does the same thing in Brindavanam, it is considered to be mass or cute. But when Vaishnavi does it in Baby, it is considered to be cheating.
Narrative Focus
The story primarily revolves around Vaishnavi's choices and their consequences, making her actions the driving force behind the emotional turmoil. This focus naturally makes her more of a target for audience scrutiny compared to Viraj, who appears more as a reaction to her choices than as an instigator. This is where I felt, the script writer could have done a better job instead of spreading more toxicity.
Moral Ambiguity
Viraj isn't portrayed as a clear-cut villain. He's attracted to Vaishnavi and pursues her, but it's Vaishnavi who hides her relationship status, thereby enabling Viraj's advances. He does make a problematic move by threatening to release their kissing video, but this comes after he feels deceived.
Social Norms and Masculine Privilege
Viraj's actions may be viewed less critically due to societal norms that often excuse or overlook male indiscretions in romantic pursuits. As I said before, many superstars have already done this multiple times on reel & real, but people are ready to accept it.
Why is Baby a Blockbuster and Going Viral, irrespective of its theme and toxicity?
The Pull of Confirmation Bias
One reason for the film's massive success could be attributed to confirmation bias, a psychological tendency to seek, interpret, and remember information that confirms our pre-existing beliefs. Baby (2023) seems to validate certain societal norms and judgements, making it appealing to a large audience that finds their beliefs reinforced. This is alarming, even in 2023, the majority believe in it.
Emotional Highs and Lows
From a cinematic standpoint, the film employs effective storytelling techniques that take the audience on an emotional rollercoaster. High arousal emotions, whether positive or negative, are more likely to be shared; this is known as the emotional contagion theory. Scenes that evoke strong emotions—like anger towards Vaishnavi or sympathy for Anand and Viraj—are more likely to go viral.
The Impact of Social Media Algorithms
Let's not underestimate the power of algorithms in shaping public opinion. Content that triggers strong emotional responses gets shared and commented on more, which gives it higher visibility on social media platforms. This creates a feedback loop in which the more a scene or character is discussed, the more visibility it gains, leading to a self-perpetuating cycle of virality.
The Bystander Effect in Digital Spaces
The ease with which people can share their opinions online paradoxically creates a digital bystander effect. Many might disagree with the portrayals and messages in the film but assume that someone else will voice these concerns. Meanwhile, those who agree with the film's messages are more likely to share and propagate its content, thus contributing to its blockbuster status.
Baby (2023) is entertaining for youngsters, but it also reinforces harmful stereotypes about women and men. Its popularity shows that filmmakers need to be responsible rather than merely echoing societal biases.