How South Film Industries are different in their ideologies?
Are they Promoting Anti-Hindu elements? Why are Brahmins often targeted in Tamil films? Why is Tamil Movies are anti-Hindu or anti-God 😀 ? Is it a threat for Hinduism?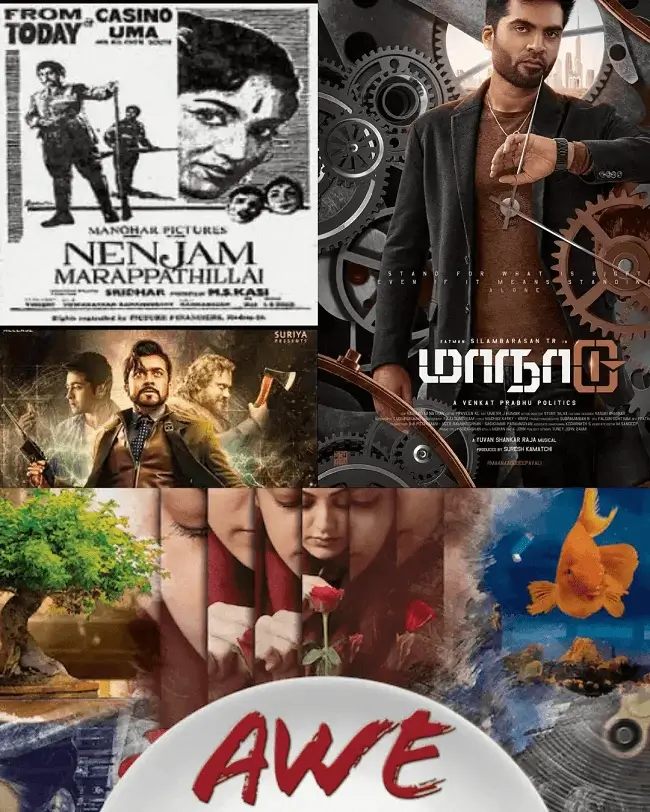 In recent times, there has been a prevailing notion among certain fanatic cyber warriors that Tamil and Malayalam movies are anti-Hindu, while Telugu movies are considered more pro-Hindu.
However, if you look closer, you will get a different narrative altogether. In this article, we will try to see a different shade of Tamil cinema (Kollywood) and explore how it is different from other industries.
If you don't have much time, this is a short and sweet answer.
Neo Wave Tamil Cinema: Breaking the Shackles of Casteism & Oppression.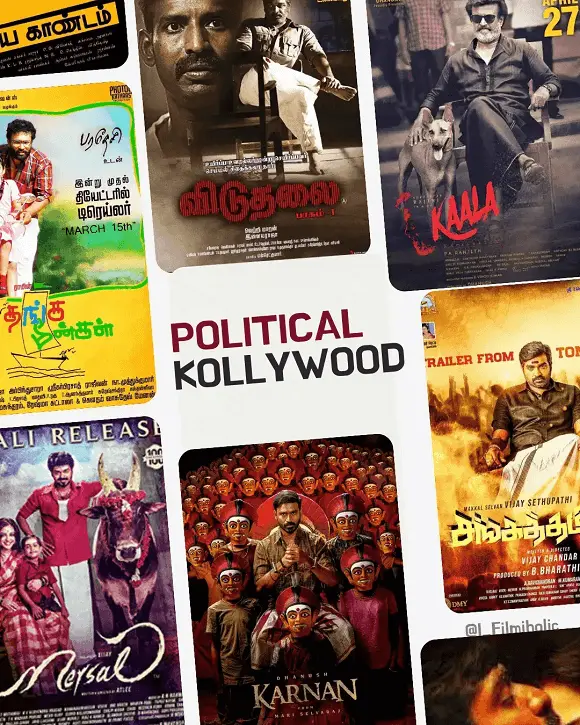 The Neo Wave Tamil cinema movement, led by directors like Vetri Maaran, Ram, and Mari Selvaraj, directly addresses the issue of casteism. These films aim to break down caste barriers and raise awareness about the oppressive nature of the power.
Dravidian Identity: A Counterbalance to Hindu Nationalism
Tamil cinema has a strong connection with promoting the Dravidian identity. Filmmakers like Karunanidhi and Pa. Ranjith have used their films to support the Dravidian movement, which challenges the dominance of Hindu nationalism promoted by right-wing ideologies. Regional parties in Tamil Nadu actively support and endorse this expression as it is closely tied to their existence.
Now, let's see other industries, in south, and let's understand, how they are diversified in their core.
Kannada Cinema: Celebrating Linguistic Pride and Ethnic Minorities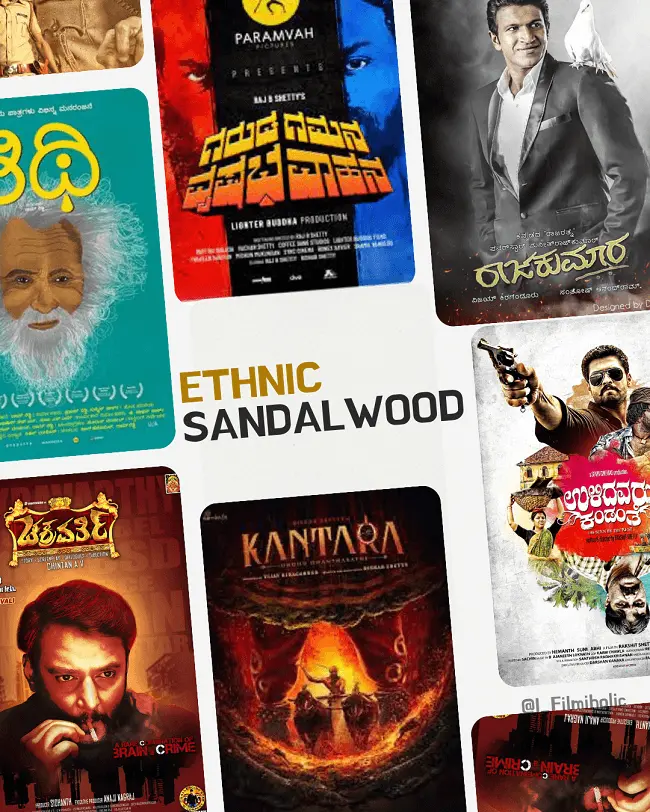 In Kannada cinema, there is a strong emphasis on celebrating the language and Kannadiga pride, especially in popular mainstream films featuring superstars.
Furthermore, the emerging neo-wave Kannada films (Shetty gang) embrace and highlight the cultural heritage of the region, including its ethnic minorities.
These films explore the conservative perspectives from the past, emphasising the significance of preserving one's roots and heritage.
Malayalam Cinema: A Diversified Motives in Narratives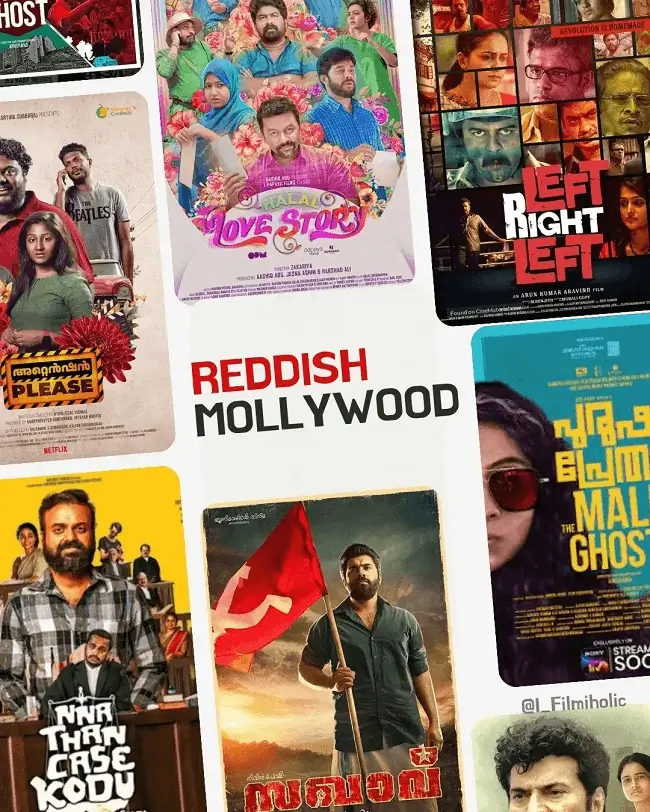 The Malayalam film industry can be categorized into three distinct genres.
Firstly, there are films that promote communism and align with left-liberal ideologies. These movies often reflect progressive and socially conscious narratives but heavily biased with communism.
Secondly, there are films that explore stories related to the Islamic faith, particularly centered around the Malabar region. These movies shed light on the unique cultural aspects and experiences of the Muslim community.
Lastly, there is a group of creators who address a range of social issues, including casteism, oppression, bureaucratic atrocities, conservative mindsets and body shaming.
They challenge prevailing neo-wave thoughts and contribute to a diverse cinematic landscape in Malayalam. Notable creators in this realm include Jithin Issac Thomas, Krishaand, Ratheesh Balakrishnan Poduval, Don Palathara, Lijo Jose Pellissery, Shyama Prasad and Arun Kumar Aravind.
One distinct feature of Mollywood compared to all other industries is, Mollywood won't promote linguistic pride, rather it talks against regionalism.
Telugu Cinema: Multiple Shades of Saviours, United by a Common Goal: Profit
Telugu cinema presents a diverse range of narratives and ideologies but with a common root: Conservatism.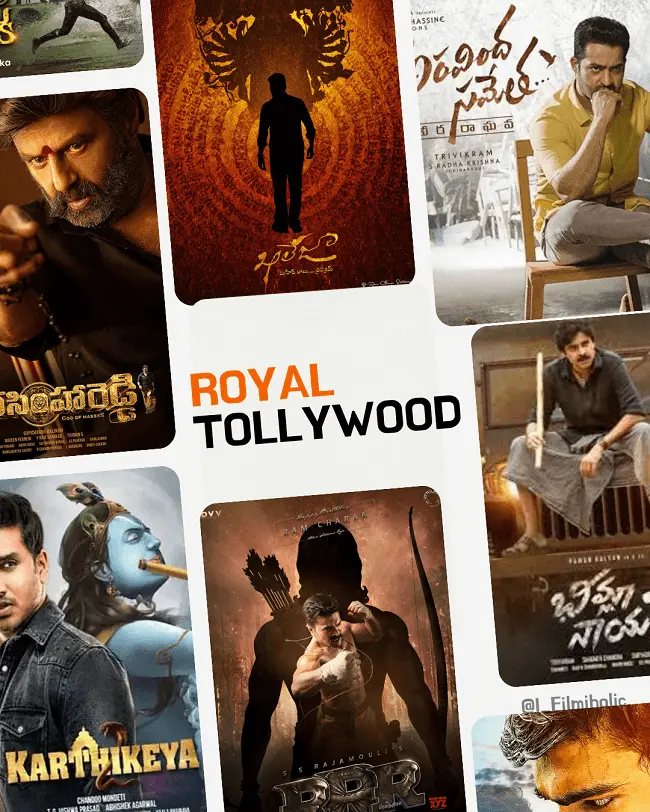 Tollywood's inclination towards conservatism can be attributed to a significant diaspora audience residing abroad. Telugu movies often evoke a sense of nostalgia and cultural pride among this diaspora community, creating a strong connection and a feeling of pride in their heritage.
The Sukumar school of filmmaking strongly promotes native culture and conservative values rooted in the past. In contrast, the Balakrishna and NTR schools perpetuate the aura of royal lineage and uphold brahmanical racial purity.
Another significant aspect of Telugu cinema is its dedication to portraying Hindu mythology and its symbols. Directors like Trivikram, Rajamouli, Koratala Siva, and Boyapati Srinu lead the way in bringing these mythological narratives or symbols to life on the big screen.
Additionally, emerging talents in Telugu cinema are increasingly busy with promoting Telangana dialect and celebrating linguistic pride.
However, it is worth noting that Telugu films often do not explicitly address the social issues mentioned in other industries. Films like Viduthalai, Taramani, Kadaisi Vivasayi may be rare in the Telugu film industry.
Why Tollywood Is Not Getting A Renaissance
The Telugu film industry is largely governed by a few influential figures, and all of them belong to any of the 2-3 castes, either Kamma (NTR Family, ANR Family, Nani & Mahesh Babu) or Kapu (Mega Family) or Kshatriyas (Prabhas, Ravi Teja & Sunil).
Even the writers or lyricists belong to the same group, be it great lyricists or writers, like Aathreya, Aarudra, Sri Sri, Veturi, Sirivennela, Ramajogayya Sastry, Jonnavithula, Tanikella Bharani, Avasarala Srinivas, K Viswanath, or Trivikram (all are Brahmins, if I am not wrong, but that's not the point; the point is representation and diversities of identities)…
Secondly, neo-producers often characterized as oligarchs, whose primary focus is on business profitability. Consequently, aspects beyond commercial considerations are often given secondary importance.
This can be observed in recent examples like Dasara, where initial expectations were high, but the final outcome turned out to be a mediocre mass film.
Where is Anti-Hinduism in South Films?
It is crucial to understand that Tamil cinema, alongside other regional film industries, is not anti-Hindu. On the contrary, it actively promotes social equality, addresses casteism, and incorporates Hindu philosophy in its unique way.
Do you remember the film "Arangetram" where a purohit's daughter turns to prostitution to uplift her family's fortunes?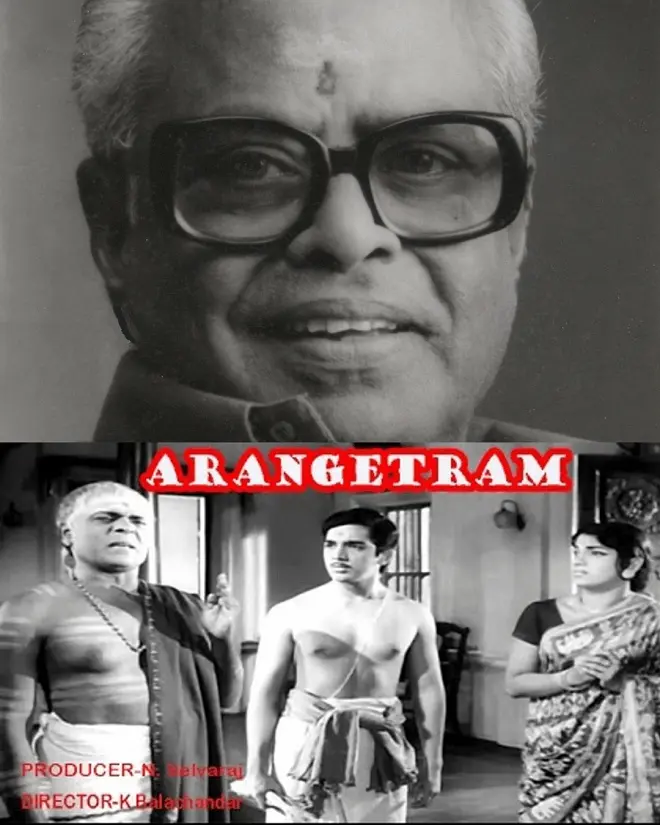 It's been exactly fifty years since its release in 1973, directed by K. Balachander, a Tamil Iyer filmmaker often seen with holy ash on his forehead.
Being pro-Hindu or pro-any religion goes beyond blindly following orders or ideologies. It also entails the ability to criticize and refine, which is what makes Hinduism a liberal religion.
From Shankaracharya to K. Balachander, they all engaged in critiquing and fixing the system instead of blindly adhering to ancient manuscripts and commandments.
"Anti-Hindu" is a lens, if one holds extremely pro – Hindutva views, you will find any critic as a threat.
Now let me tell you a secret, that rarely people understands: It's not only Telugu Films, Tamil Films are also great at promoting Hinduism. But both are not same.
How does Tamil cinema incorporate and promote Hindu philosophy?
For those interested in delving deeper, it's worth noting that Tamil cinema is actually at the forefront of promoting Hinduism.
To learn more about how Tamil cinema promotes Hinduism, you can explore further details here.