Before Lust Stories 2, let's get back to square one. In Lust Stories first edition, the anthology kicked off with Anurag Kashyap's episode – a phenomenal start, indeed.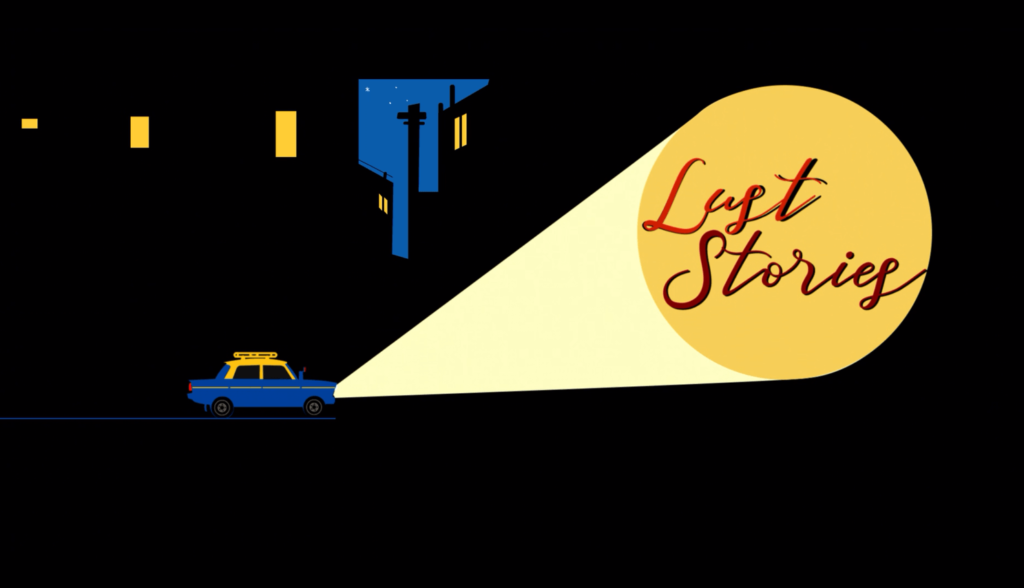 Let me paint the picture:
If I'm not wrong, the opening scene featured Radhika Apte, head out of a car, basking in a nostalgic Bollywood tune. Street lamps illuminated her face, her hair waving in the wind, and she's laying lazily, looking at her young lover, You get all this in one long shot of a taxi cruising on a quiet, lit-up highway at night.
Isn't it making you see the picture? Can't you feel what the character's going through? No dialogues, but it still speaks to you.
That's my first metric for assessing a film's quality. How much it speaks to you without dialogue.
After this scene, there's a chat where Radhika Apte asks her boyfriend if they're alone at home. He says only grandma's home, and she can't hear well. Then they're in his room, talking about the books on the shelf, sharing thoughts. You can tell loads about the characters from this conversation. Kashyap uses the setting and dialogue to peel back layers of the characters. There's a lot of talking, mostly by Radhika, but none of it's senseless.
Why am I talking about Lust Stories 1 while writing about the second edition? Because that's the easiest way for me to share my experience of Lust Stories 2.
Episode 1: Granny from the Future: Too Much Sex, Too Little Sense
Anurag Kashyap used the atmosphere and ambience to convey the emotions and used dialogue to portray the inner layers of the characters.
It's not simply about sex or lust. The characters are not talking sex or f*** a lot of times; they are talking about their anxieties, which might be yours as well, and they are unveiling the deceptive covers in front of you. In the first episode, when Radhika Apte asks you, How can you expect one person to be everything, your friend, your lover, and your wildest fantasy? you will be able to empathise with the character Kalindi and be convinced that Kalindis exists.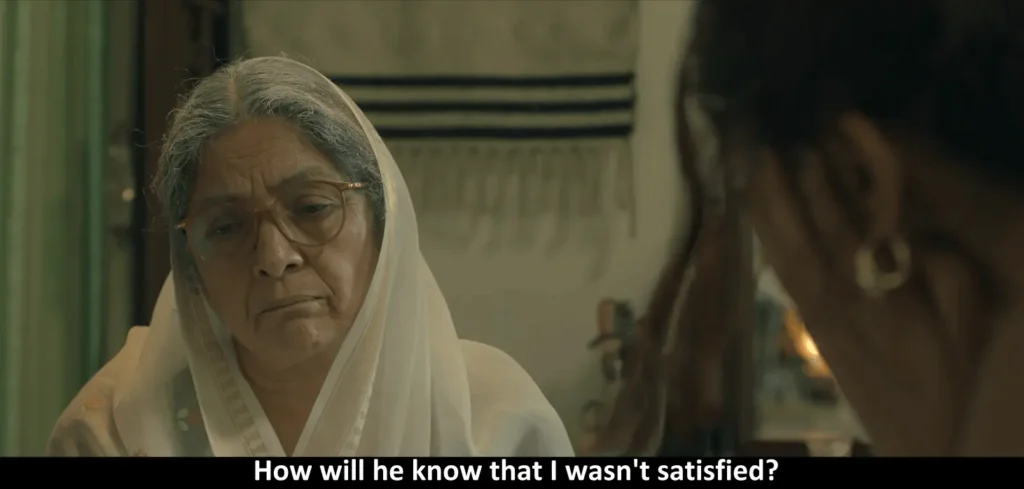 In Lust Stories 2, everything is flipped. We start with R. Balki's episode with a granny from the future, or maybe another planet. The episode is all sex or fuck. It feels so fake, full of cringe dialogue. Why did they pick this as the first episode? It made me want to stop watching. But after a break, I gave the second episode a chance. Balki should have made some notes from Anurag Kashyap's Lust Story episode, especially on world building, character sketching, and dialogues.
Episode 2: A Peek into Hidden Emotions, Konkona Sen Sharma's Lust Story
In Lust Stories 1, the second episode is from Zoya Akhtar, another great talent. It's about a relationship between a domestic worker Sudha and the man she works for. It's a subtle, simple story that leaves a question at the end. You can see that Sudha has almost no dialogue, but you can see her transformation, her anxieties, and, in the end, her acceptance of a hard truth.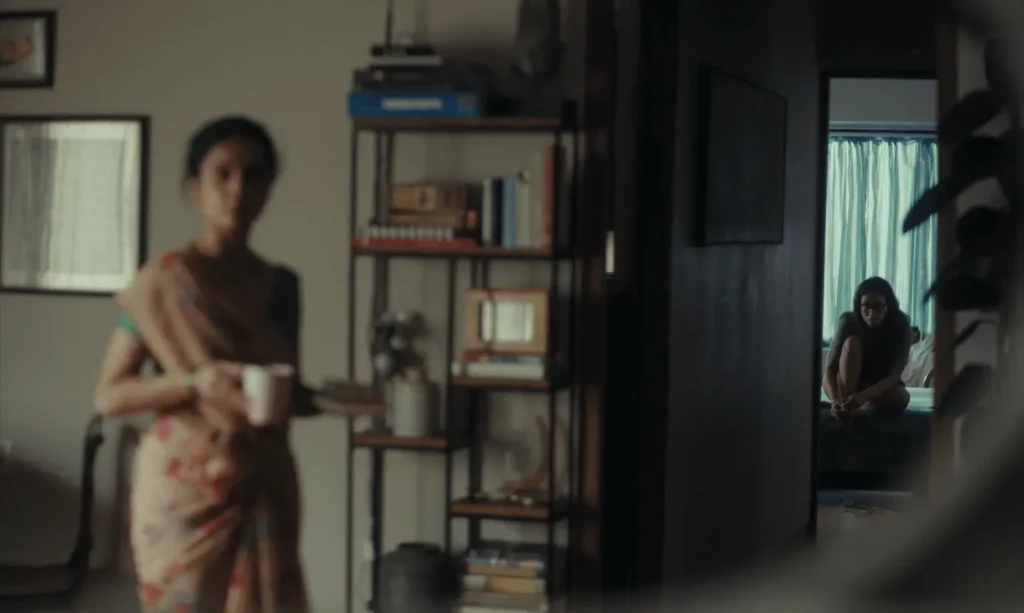 In Lust Stories 2, the second episode by Konkona Sen Sharma is very similar to what Zoya did; it is subtle, with almost no dialogue between the main characters except a short tirade. The episode ends with a superb commentary on voyeurism and how some emotions can only be limited to being kept under the wraps. Tillotama Shome nailed it, and I was so happy to see her again in the Night Manager today.
Episode 3: Lots of Lust but a 'lustful' Misfire
In Lust Stories 1, Dibakar Banerjee crafted the third episode, and it has a strong message for women. It is about Reena, who is in an extremely unhappy marriage with a businessman. She stuck in her roles as wife, mother, and lover, unable to assert herself as an individual. A single line of dialogue from Reena is enough to understand what's going on; she says, "You need a mother, not a wife, and I cannot be that." The movie questions the institution of marriage from a woman's perspective.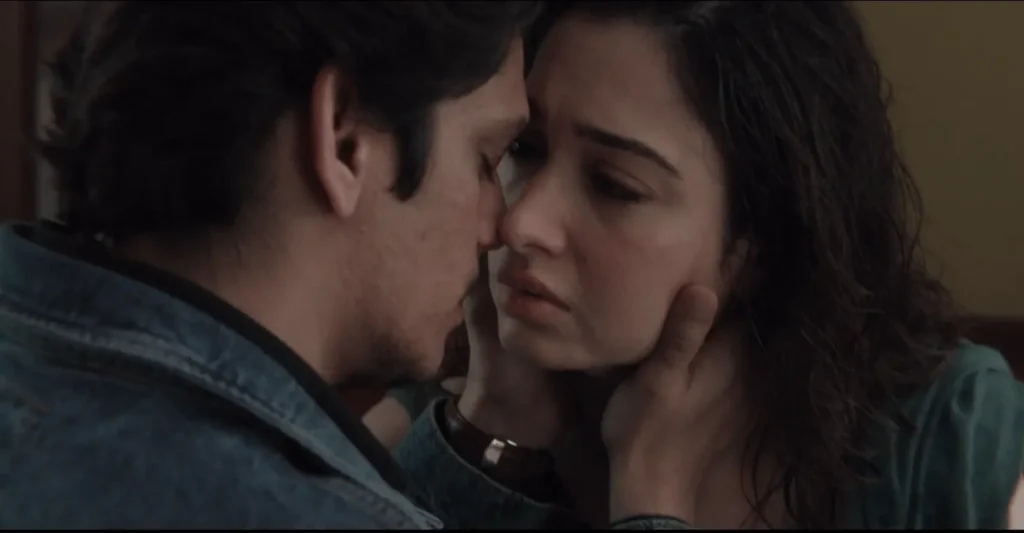 But in 'Lust Stories 2', the third episode by Sujoy Ghosh is just a show. Lots of kissing and cleavage, and then a predictable twist. I couldn't figure out what it was trying to say. At least they should have tried to remove that cliched backstory, which would have helped them make the climax better. If you are a Tamanna fan, go for it; otherwise, just watch the first 5 minutes and the last 10 minutes of the episode.
Even Vijay Verma couldn't save this one as he did in Dahaad, I believe. By the way, I believe Jenniffer Piccinato is going to be a most searched term after Lust Stories 2. Her video call in this third episode added more Lust than the writers did.
Episode 4: Predictable Fairy Tale, Saved by Kajol's Eyes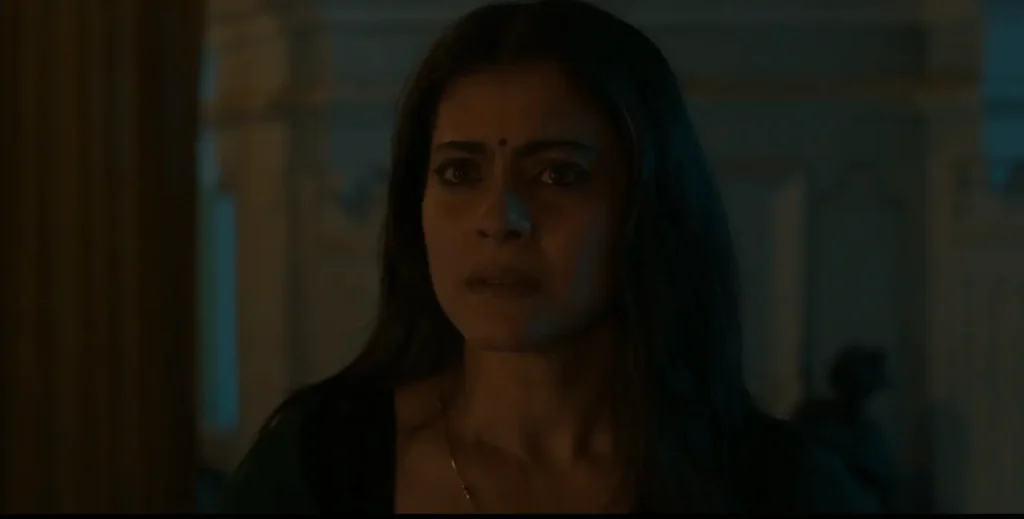 In Lust Stories, Karan Johar surprised me with the last episode. Among philosophical takes and social commentaries, he presented a simple yet thoughtful comedy-drama. But Lust Stories 2 ends with Amit Sharma's episode trying to be a dark fairy tale and ending up just being dull. The only good thing was Kajol and her beautiful eyes.
There is actually nothing much to explain about Lust Stories 2. The endings or plot points are pretty straight, and if you are still looking for ending explained posts, you should really evaluate your cognitive skills.
In the end, I believe 'Lust Stories 2' may disappoint you. They messed up the brand with an amateur job.